Kenya won a total of 15 titles in the Africa category of the World Travel Awards(WTA) during an Africa & Indian Ocean Gala ceremony held on October 7 in Durban, South Africa.
Kenyan hotels, companies and airlines among others received high recognition at the WTA which was hosting its 25th edition of the awards.
Among the winners were Destination Kenya which was recognized as Africa's leading destination management company, while Diani Beach was awarded as the leading beach destination on the continent.
In the Kenya category, Crowne Plaza was crowned the country's leading business hotel with the Villa Rosa Kempinsky winning the luxury hotel category.
---
Full List of Winners: Kenya
Kenya's Leading Beach Resort 2018 – Leopard Beach Resort & Spa
Kenya's Leading Boutique Hotel 2018 – Hemingways Nairobi
Kenya's Leading Business Hotel 2018- Crowne Plaza Nairobi
Kenya's Leading Car Rental Company 2018 – Glory Car Hire
Kenya's Leading Domestic Safari Carrier 2018 – Fly540
Kenya's Leading Hotel 2018 – Sarova Stanley
Kenya's Leading Hotel Residences 2018 – Palacina The Residence & The Suites
Kenya's Leading Hotel Suite 2018 – Presidential Suite @ Tribe Hotel
Kenya's Leading Inbound Tour Operator 2018 – Pollman's Tours & Safaris
Kenya's Leading Luxury Hotel 2018 – Villa Rosa Kempinski Nairobi
Kenya's Leading Resort 2018 – Hemingways Watamu
Kenya's Leading Safari Camp Brand 2018 – Heritage Hotels
Kenya's Leading Safari Lodge 2018 – Amboseli Serena Safari Lodge
Kenya's Leading Tented Safari Camp 2018 – Sarova Mara Game Camp
Kenya's Leading Travel Agency 2018 – Bonfire Adventures
Kenya's Leading Travel Management Company 2018 – Carlson Wagonlit Travel Kenya
RELATED : FAIRMONT MT KENYA SAFARI CLUB TOPS AFRICA
---
Full List of Winners: Africa
Africa's Leading Airline 2018 – Ethiopian Airlines
Africa's Leading Airline – Business Class 2018 – Kenya Airways
Africa's Leading Airline – Economy Class 2018 – Kenya Airways
Africa's Leading Airline Brand 2018 – Ethiopian Airlines
Africa's Leading Airport 2018 – Cape Town International Airport, South Africa
Africa's Leading All-Inclusive Resort 2018 – Diamonds La Gemma dell'Est, Zanzibar, Tanzania
Africa's Leading Beach Destination 2018 – Diani Beach, Kenya
Africa's Leading Beach Resort 2018 – Diani Reef Beach Resort and Spa
Africa's Leading Boutique Hotel 2018 – Saxon Hotel, Villas and Spa, South Africa
Africa's Leading Boutique Hotel Brand 2018 – Mantis Collection
Africa's Leading Business Car Rental Company 2018 – Avis
Africa's Leading Business Hotel 2018 – Transcorp Hilton Abuja, Nigeria
Africa's Leading Business Travel Agency 2018 – Satguru Travel & Tourism
Africa's Leading Car Rental Company 2018 – Europcar
Africa's Leading Casino Resort 2018 – Mazagan Beach & Golf Resort, Morocco
Africa's Leading City Destination 2018 – Durban, South Africa
Africa's Leading City Hotel 2018 – Pepperclub Hotel & Spa, South Africa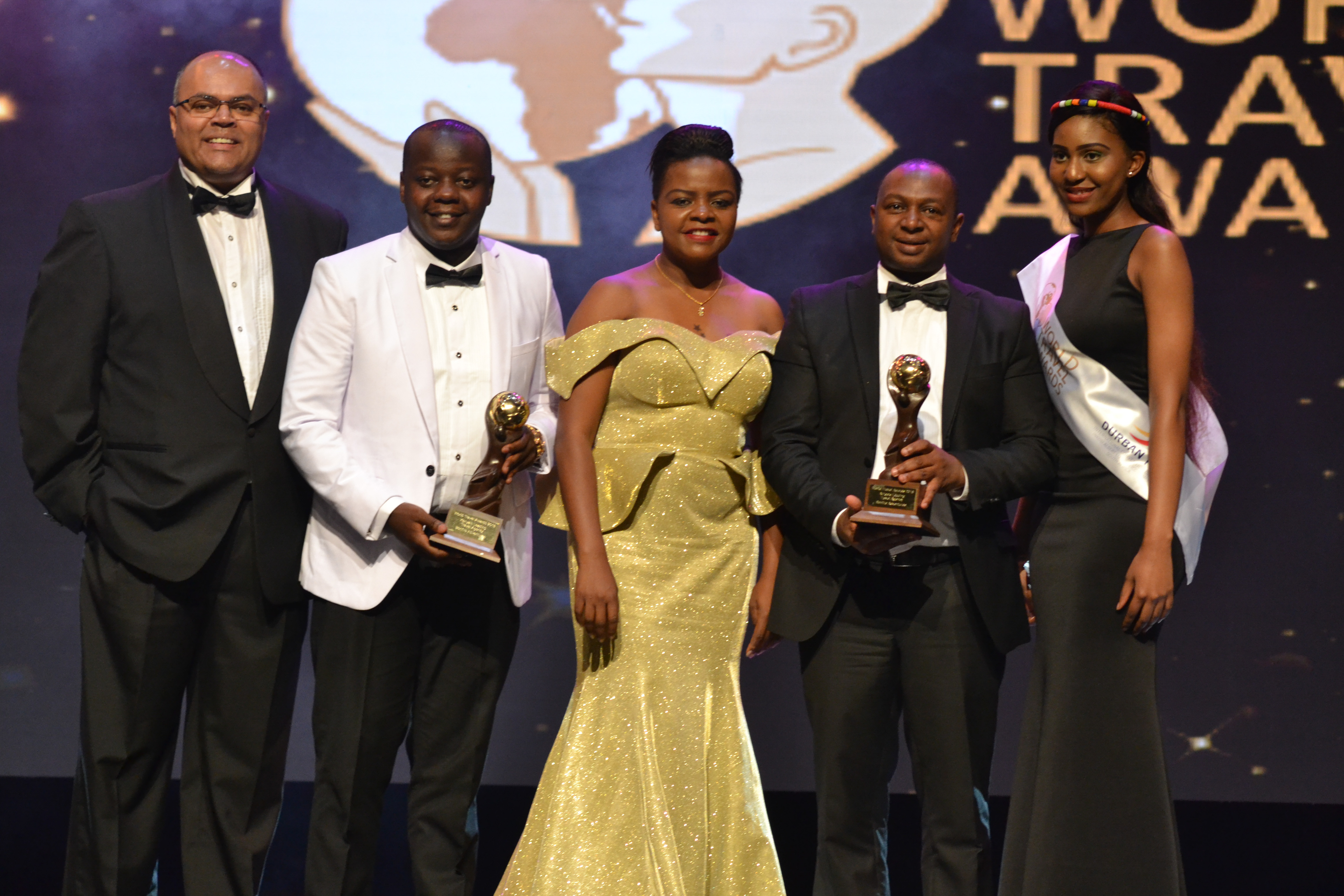 Africa's Leading Conference Hotel 2018 – Radisson Blu Hotel & Convention Centre, Kigali, Rwanda
Africa's Leading Conservation Company 2018 – Ol Pejeta Conservancy
Africa's Leading Cruise Line 2018 – Silversea Cruises
Africa's Leading Cruise Port 2018 – Port of Durban, South Africa
Africa's Leading Curated Group Travel Company 2018 – Rovia
Africa's Leading Design Hotel 2018 – MannaBay, South Africa
Africa's Leading Destination 2018 – South Africa
Africa's Leading Destination Management Company 2018 – Destination Kenya
Africa's Leading Family Resort 2018 – Leopard Beach Resort & Spa, Kenya
Africa's Leading Festival & Event Destination 2018 – Cape Town, South Africa
Africa's Leading Game Reserve Brand 2018 – &Beyond
Africa's Leading Green Hotel 2018 –  Aberdare Country Club, Kenya
Africa's Leading Hotel 2018 – Fairmont Mount Kenya Safari Club, Kenya
Africa's Leading Hotel Brand 2018 – Hilton Hotels & Resorts
Africa's Leading Hotel Residences 2018 –  Palacina The Residence & The Suites, Kenya
Africa's Leading Hotel Suite 2018 – Nelson Mandela Platinum Suite @ Saxon Hotel, Villas and Spa, South Africa
Africa's Leading Inflight Magazine 2018 – Sawubona (South African Airways)
Africa's Leading Low-Cost Airline 2018 – fastjet
Africa's Leading Luxury Hotel 2018 – Villa Rosa Kempinski Nairobi, Kenya
Africa's Leading Luxury Hotel Villa 2018 – Villa Two @ Ellerman House, South Africa
Africa's Leading Luxury Island 2018 – Thanda Island, Tanzania
Africa's Leading Luxury Lodge 2018 – Silvan Safari, South Africa
Africa's Leading Luxury Private Villa 2018 – Villa iZulu @ Thanda Safari, South Africa
Africa's Leading Luxury Resort 2018 – Fairmont Zimbali Resort, South Africa
Africa's Leading Luxury Tented Safari Camp 2018 – Olare Mara Kempinski Masai Mara, Kenya
Africa's Leading Luxury Tour Operator 2018 –  Abercrombie & Kent
Africa's Leading Luxury Train 2018 – The Blue Train
Africa's Leading Meetings & Conference Centre 2018 – Durban International Convention Centre, South Africa
Africa's Leading Meetings & Conference Destination 2018 – Durban, South Africa
Africa's Leading MICE Hotel 2018 – Mazagan Beach & Golf Resort, Morocco
Africa's Leading National Park 2018 – Masai Mara National Reserve, Kenya
Africa's Leading New Hotel 2018 – Four Seasons Hotel Tunis, Tunisia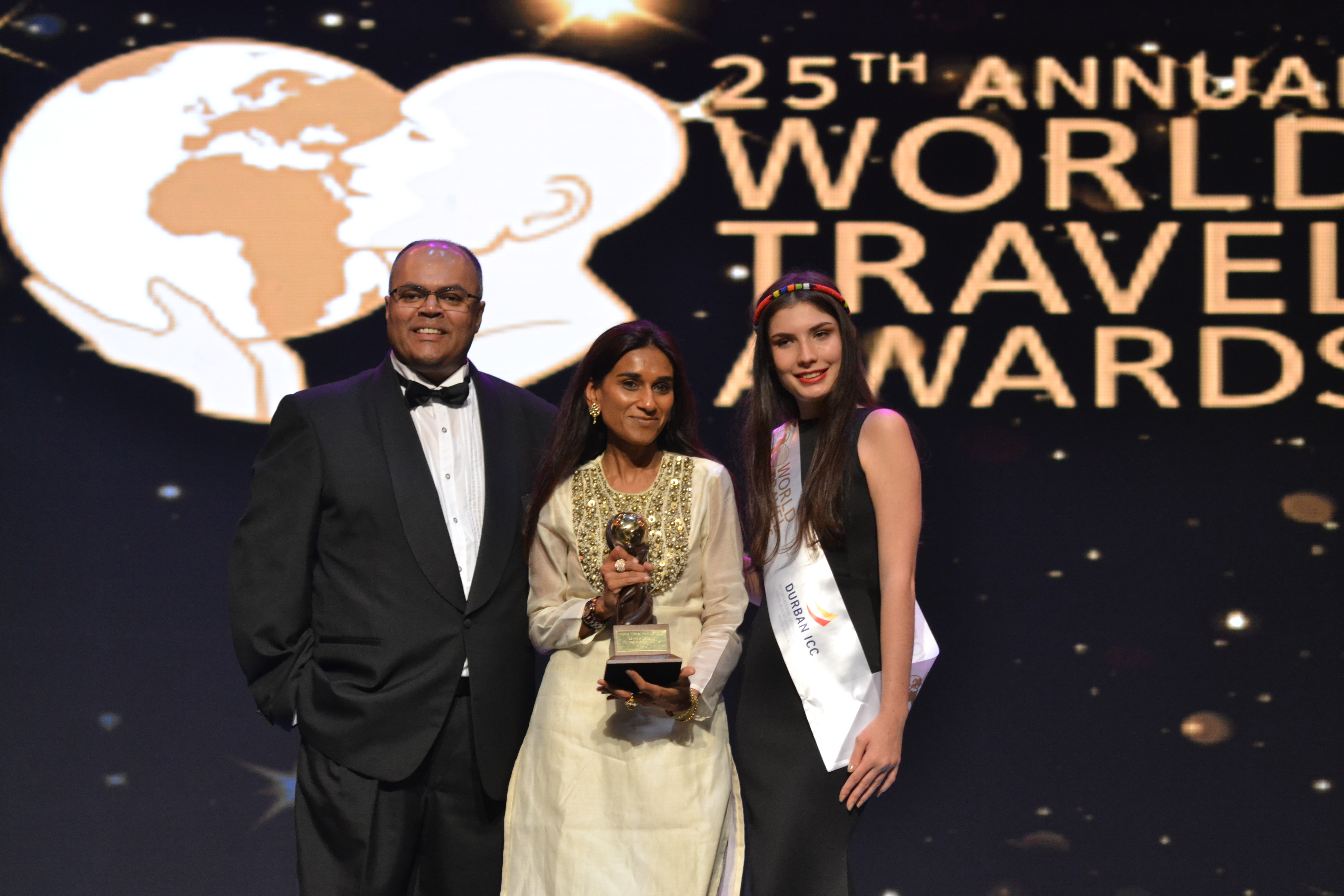 Africa's Leading New Resort 2018 – Hilton Cabo Verde Sal Resort
Africa's Leading Online Travel Agency 2018 – Travel Dreams
Africa's Leading Private Game Reserve 2018 – Shambala Private Game Reserve, South Africa
Africa's Leading Private Island Resort 2018 – Manda Bay, Kenya
Africa's Leading Resort 2018 – Sun City Resort, South Africa
Africa's Leading River Cruise Company 2018 – Zambezi Queen Collection
Africa's Leading Safari Company 2018 – Rhino Africa
Africa's Leading Safari Lodge 2018 – Greystoke Mahale, Tanzania
Africa's Leading Serviced Apartments 2018 – Lawhill Luxury Apartments, South Africa
Africa's Leading Sports Resort 2018 – Legend Golf & Safari Resort, South Africa
Africa's Leading Tented Safari Camp 2018 – Finch Hattons, Kenya
Africa's Leading Tour Operator 2018 – Pollman's Tours & Safaris
Africa's Leading Tourist Attraction 2018 – Mount Kilimanjaro, Tanzania
Africa's Leading Tourist Board 2018 – South Africa Tourism
Africa's Leading Travel Agency 2018 – Bonfire Adventures
Africa's Leading Travel Management Company 2018 – FCM Travel Solutions
Africa's Most Romantic Resort 2018 – Pezula Hotel, South Africa
Africa's Responsible Tourism Award 2018 – Gamewatchers Safaris
SEE ALSO : KENYA JOURNALISM AWARDS: FULL LIST OF WINNERS