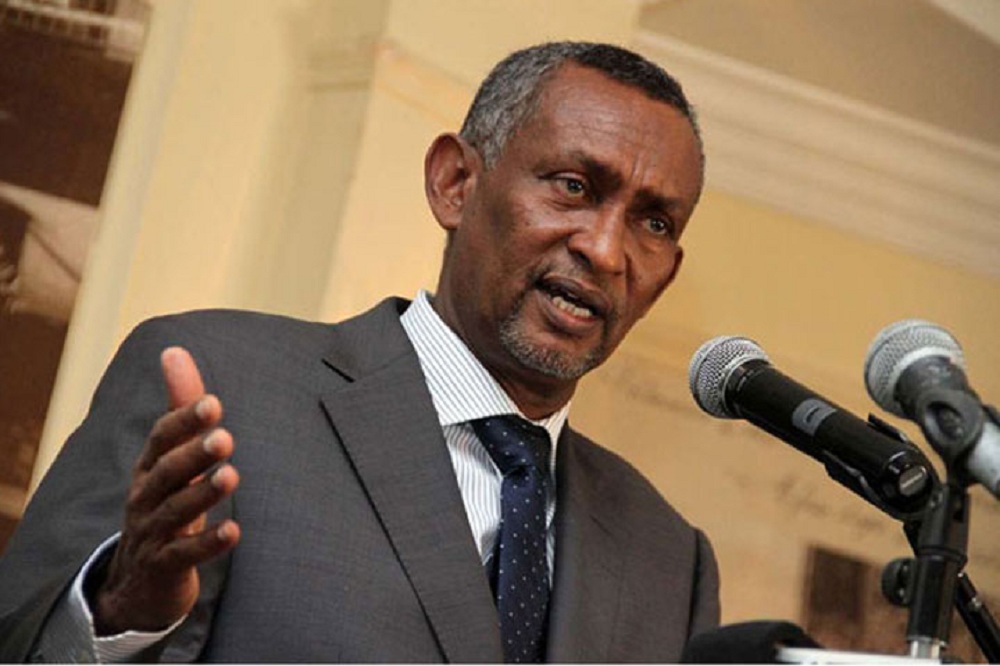 Former Special Programmes Permanent Secretary Eng Mahboub Maalim Mohamed has been named as the new chairman of Kenya Power.
Ambassador Mohamed replaces former National Assembly Speaker Kenneth Marende, who served as the head of the national electricity distributor since December 2014.
Mohamed, 60, was elected to the Board by the Company's shareholders during an Annual General Meeting held last month. He is the 26th Chairman of the Board of the 98-year-old power utility company.
Previously, he served as a Water and Irrigation PS and as an Executive Director at Inter-Governmental Authority on Development (Igad). He was also an ambassador to the Igad and also served in various positions in the World Bank.
Amb. Mohamed holds Master of Science and Bachelor of Science degrees in Civil Engineering from Texas A&I University in the United States of America. He is registered engineer with the Kenya Engineers' Registration Board and a member of the Institute of Engineers of Kenya.
"Eng. Mohamed brings to the company's leadership a wide range of local and international experience in public service and corporate governance we pledge our full support as he guides the company towards meeting its strategic objectives," the board said in a statement.
During the elections conducted by PricewaterhouseCoopers four weeks ago, Marende polled a paltry 2,323,366 votes to come a distant fourth, behind  Zipporah Jesang Kering who finished third with 978,692,508.
The top two candidates were Mohamed, who garnered 979,253,302 votes to finish top ahead of Adil Khawaja who garnered 978,978,742 votes.
Following the elections, Mohamed, Khawaja and Kering took up the three vacant positions on the board.