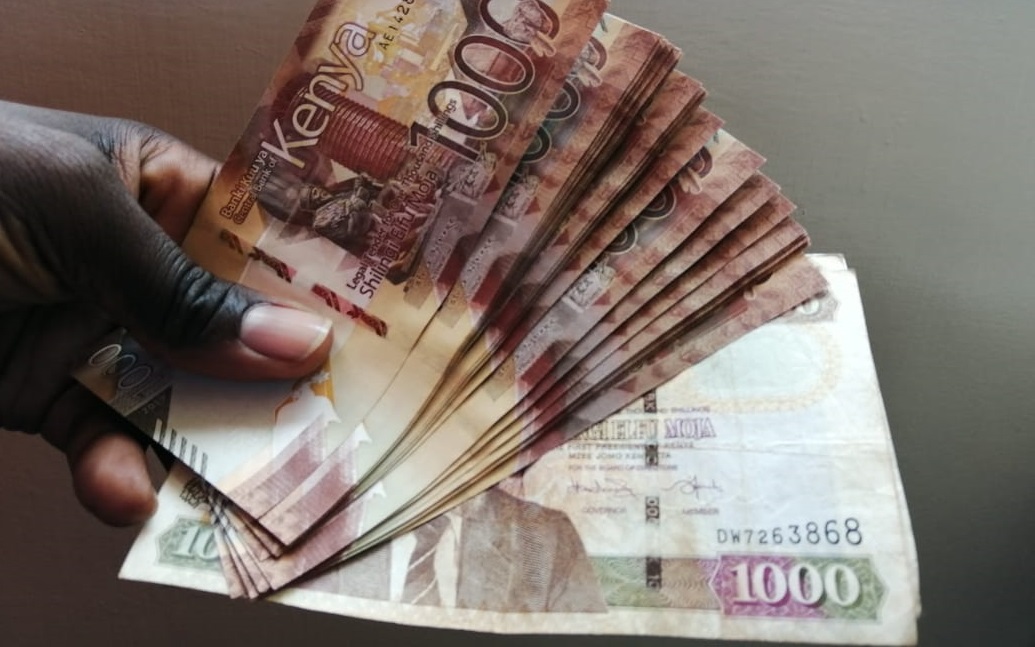 Corruption is forcing Kenya to its knees with the economy taking a hit even as the thievery goes on unchecked.
Analysts say Kenya's economy is technically in recession with the government practically surviving on borrowing.
With the country's current public debt stands at about Ksh 4.884 trillion (USD$49 billion) or 56.4% of GDP, the National Treasury is said to be eyeing another Ksh 150 billion syndicated loan.
In addition, parastatals have been ordered to freeze development spending even on ongoing projects unless approved by Treasury as part of austerity measures. Commercial parastatals have also been asked to surrender extra funds held in their accounts.
And the impact of this drift into the red zone is being felt in many ways.
For the past two years, for instance, the tough economic times in Kenya, East Africa's economic hub, have led to many blue-chip companies firing employees to remain profitable.
During this period, at least 5,000 employees have been rendered jobless after their employer declared then redundant.
And, there is no light at the end of the tunnel yet since many layoffs are still taking place.
Since 2016, more than 10 companies have downsized while many small traders have closed shop.
Media redundancies in Kenya
The companies that have laid off staff in this period include Royal Media Services which fired 100 employees in 2016.
Top editors and journalists were shown the door at RMS' main competitor, Nation Media Group, in 2017.
An estimated 50 employees were targeted. The media conglomerate closed some of its radio and TV stations in 2016 as it also fired some employees. Since then, restructuring has become an annual ritual.
The East African Portland Cement Company announced in November 2016 that it was planning to retrench most of its employees.
Out of its 1,500 workforce, 1,000 employees faced the axe.
The company was also selling part of its land worth KSh 8 billion to turn around the company. This may not have worked since the cement manufacturer is laying off its entire workforce.
This move is expected to save the company from further losses, according to Capital Business.
EAPC CEO Stephen Nthei says unionisable and non-unionisable workers in the company have their positions declared redundant.
Banking sector layoffs in Kenya
In banking, Standard Chartered Bank revealed it would fire 300 employees November 2016, as it also planned to shift part of its operations from Nairobi to India.
Equity Bank announced in the same month plans to lay off 400 employees in a cost-cutting measure.
In June this year, National Bank fired 112 employees, while Barclays Bank fired 323 employees in 2017. Family Bank fired 150 employees in the same year.
And the sledgehammer is still falling.
Some 255 Stanbic Bank employees will be laid off in a move the bank says is aimed at cutting costs.
In the plan, Stanbic is offering permanent and pensionable employees a voluntary early retirement package.
In addition, the bank is proposing an ex-gratia payment calculated at the rate of 1.5 month's salary for each completed year of service.
In lieu of notice, the bank will also compensate those who take the retirement offer depending on the individual employment contract.
In the same two-year period, Posta Kenya revealed plans to lay off 2,000 workers while Sameer Africa revealed it was closing its factory in Nairobi affecting 600 employees.
The national carrier, Kenya Airways fired 38 employees in 2016 after it laid 80 employees earlier. KQ was targeting 600 employees.
In the telco industry, Airtel Kenya fired 60 employees in 2016 with plans to lay off more in 2017. Telkom Kenya announced plans to fire 500 employees in the same period. The number was almost half the 1,600 workforce.