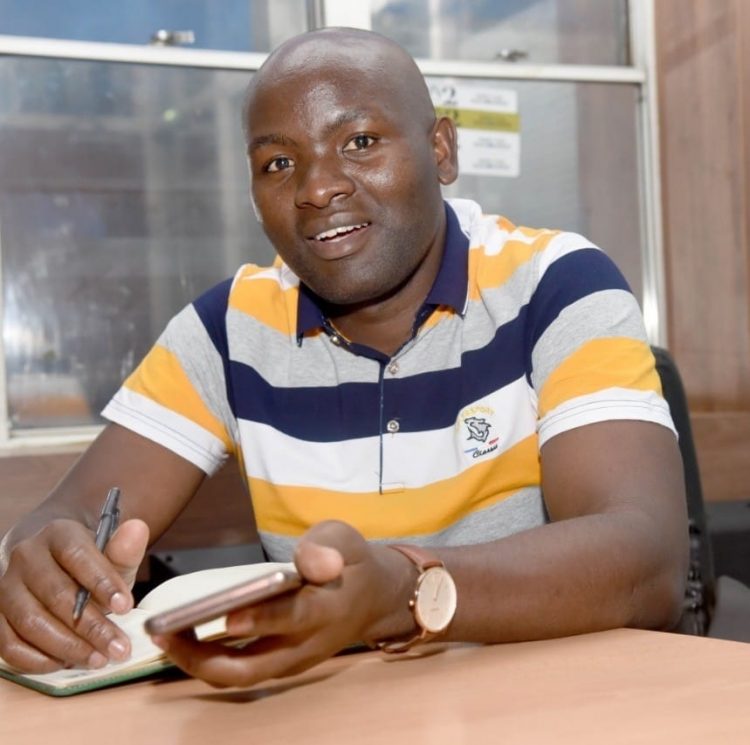 The Nation Media Group (NMG) has foiled People Daily's overtures for another of its key political reporters in a fresh battle for talent between Kenya's biggest media house and the Kenyatta Family owned Mediamax Limited. Mediamax  has in the recent past embarked on building a pool of talented reporters to give Kenya's first free sheet newspaper a new lease of life.
Nation Media management is understood to have made a counter offer that dwarfed Mediamax's deal that sought to prize away Sunday Nation political reporter Justus Wanga who had already left Nation Centre after serving notice.
Business Today understands that Wanga had made up his mind after Nation Human Resource Manager David Kiambi and Editorial Director Mutuma Mathiu took too long to match or offer him a better deal.
Wanga had not been reporting to work since Saturday last week and was set to become the latest addition to the team being put together by Mediamax editor-in-chief for print division Eric Obino, himself who left Nation last year and was hired by Mediamax in April.
This is the second time that Nation is putting out all stops to keep Wanga. Previously, he has been offered a deal deal to keep him from joining Standard.
Nation has also offered graphics artist Micheal Mosota a better pay package than Mediamax and is expected to report back to Nation Centre. He  joined Mediamax earlier this month after being offered a substantial pay rise.
Had Obino been successful in luring Wanga, it would have been a headache for political editor Lucas Barasa who took over the beat in February in changes effected by Mathiu as soon as he succeeded Tom Mshindi as editorial boss.
[ Read: Nation, struggling to fill newsroom talent gaps, loses more journalists ]
Nation newspaper's political desk would have been left with only one non-parliamentary political reporter Wanjohi Githae, who mostly covers the ruling Jubilee coalition. Wanga mostly covers opposition politics.
Ironically, Barasa who was not long ago the Mombasa bureau chief is in talks with Standard to become the new political or foreign editor.
However the situation is still dire for Nation as Nation digital sub-editor Joel Muinde has also reached an agreement to join Mediamax as digital editor.
Nation court reporter Sam Kiplagat and Kiambu correspondent Eric Wainaina are also joining Mediamax, with reports that the People Daily is also eyeing sub-editor John Kiplagat and investigative writer Kipchumba Some.
A flurry of reporters and correspondents have also left for corporates or Non Governmental Organisations (NGOs) among them former Lifestyle and Pishi editor Njoki Chege popular for her column City Girl. She is now the innovation director at Aga Khan University Graduate School of Media and Communication.
[See also: Former Royal Media sports editor ditches Sportpesa for CCTV Africa]
Nation has redeployed a number of its correspondents back to Nairobi as a stop-gap measure to fill the vacuum left behind by the departed journalists.
Thika NMG correspondent Mary Wambui has been moved to Nairobi to cover crime, while Magdalene Wanja, who was based in Nakuru, has been redeployed to Nairobi.
Samuel Kazungu Baya has moved from Mombasa to Nakuru bureau. Kennedy Kimanthi has taken over as Nyeri bureau chief from Leonard Guchu who has been moved to the Sunday Nation in Nairobi.