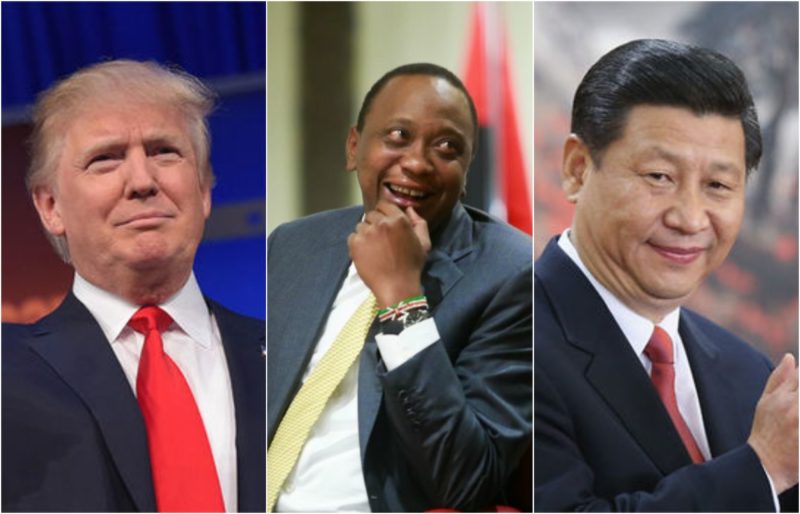 When elephants fight, it is the grass that suffers. But risk consultancy firm Control Risks is projecting that Kenya and other African states could benefit from the US-China trade war.
According to the publication of the firm's Risk Map 2019, Kenya and other African states could well be in a position to leverage financing from multiple partners as the US-China rivalry intensifies.
The annual publication seeks to forecast risk across the globe over the course of a year.
Risk Map 2019 projects that the trade war, will move into the continent of Africa as the tiff between the world's two largest economies continues to grow into a full scale strategic superpower rivalry.
Control Risks East Africa Senior Partner Daniel Heal said that so far, the US-China rivalry has played out less visibly in Africa than on other continents but that this was set to change in 2019.
"Support for China or the US has not emerged as a defining issue in African politics, with most countries keen to pursue cloer ties and seek financing from both sides rather than falling neatly on one camp. In 2019, we might see this changing," he said.
Analysts at Control Risk also said that infrastructure is likely to be a key sector of investment for the US in  Africa this year.
The global power still maintains its title as the biggest investor in Africa,but China has made in roads over the past years, lending the continent an additional Ksh6 trillion in loans last year. The loan was for a period of three years and matched a similar loan of a similar amount for a similar three year period that had been granted to Africa earlier.
In late 2018, Kenya was reportedly owing China Ksh534 billion having invested heavily especially in infrastructure such as with the Standard Gauge Railway (SGR) project.
Heal said the revived US interest in development finance on the continent would see additional investment opportunities on the continent but that it will also "present African countries with increasingly starker foreign policy and commercial choices."
See Also : How universities ended up with useless degree courses