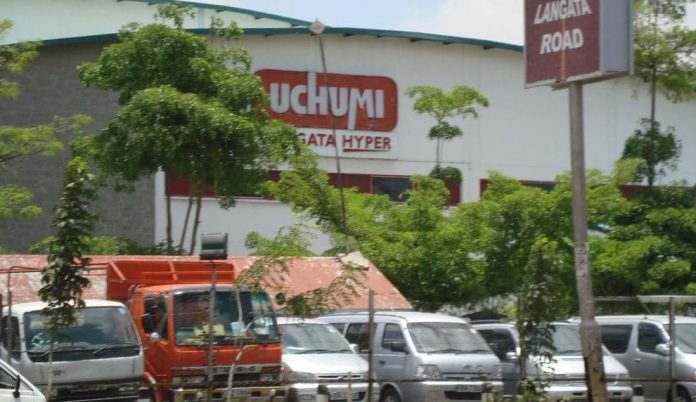 The Kenya Defence Forces (KDF) has moved to forcibly acquire 3.7 acres of land on which an Uchumi Supermarkets branch sits on.
The National Land Commission (NLC) is working on the paperwork to hand over the land and buildings for military use. UBA Bank has been pushing to auction the property over a defaulted Ksh172 million loan.
Uchumi had used the prime Lang'ata Road land as collateral for the loan.
The courts had directed Uchumi to enter a Company Voluntary Agreement (CVA) in which planned auctions and pending debt cases were stopped in favour of  the retailer and 121 suppliers forming a committee to decide on how to settle Ksh4.2 billion owed to them as well as payment timelines.
Uchumi is counting on the planned acquisition of the land by KDF to help push it out of the hole it currently finds itself in. The Lang'ata road land and assets are valued at around Ksh500 million.
"For now, we cannot comment further on the value of compensation until we receive the award letters for compensation from the NLC. We are confident that the expeditious completion of the process will go a long way in implementing the turnaround strategy."
"We are still committed towards implementation of the CVA and we believe that this could be a golden opportunity for Uchumi to resolve its historical issues," stated Uchumi Supermarkets CEO Mohamed Ahmed Mohamed.
The land is notably located close to Uhuru Gardens, where the military is among contractors working on a memorial park, a government museum, shopping complex, business complex, convention centre and hotel.
Uhuru Gardens has been closed since June 2020 with President Uhuru Kenyatta reportedly planning to inaugurate all or part of the facility on Jamhuri Day, December 12, 2021.
The Uchumi land is also adjacent to Wilson Airport, which handles 90 percent of domestic flights and is considered a key security installation.