Media personality and actress Joey Muthengi revealed details of her career journey in an interview with MC Jesse on Tuesday, December 15.
Muthengi has enjoyed stints hosting popular radio and TV shows including Capital FM's Hits not Homework and The Jam, Citizen TV's 10 Over 10 and Power Breakfast as well as Tusker Project Fame (TPF), the regional music reality show.
The presenter moved with her family to the United States when she was two years old. She later returned to Kenya and attended schools including the Rift Valley Academy (RVA) in Kijabe, before heading back to America to study Communication and Business Management at Hope University.
Joey disclosed that the rosy picture fans had of her time in the US was nowhere near accurate.
As the presenter revealed, she was unable to access various opportunities owing to her status as an immigrant.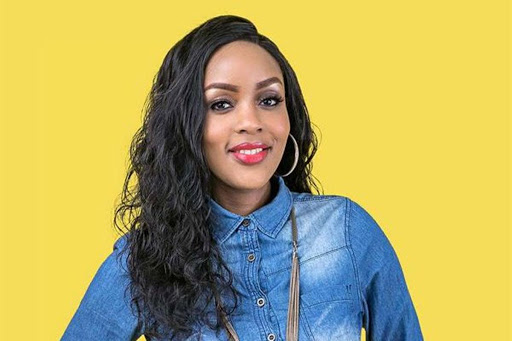 She disclosed that she worked three jobs as a college student just to survive.
"Life was tough out there. I remember even in college I was working three jobs, I was hustling.
"It's not easy to be an immigrant in the US and I was not a citizen, I was born here," she revealed.
Muthengi revealed that some of her siblings had American citizenship which made it easier for them to secure jobs and other opportunities.
She noted that coming to Kenya worked well for her, describing it as a 'small pond' compared to California where she used to live.
Her first stint on Kenyan media, at Capital FM, set the stage for her success in the industry.
Revealing that she used to listen to the station while in the United States, Joey noted that the station's focus on a niche, upmarket audience helped her settle in.
"The atmosphere there (at Capital FM), the climate there, it was much easier to get that entry point. I think if I started anywhere else it would have been difficult for me.
"It was an easy transition," she stated.
Joey revealed that she faced various challenges adapting to the changes in her life, particularly as she moved countries and schools.
She opened up on her battles with depression, stating that it was her faith in God that saw her through tough periods.
The presenter is looking to get back into acting, and has been shooting pilots for various projects.
Watch her interview below: