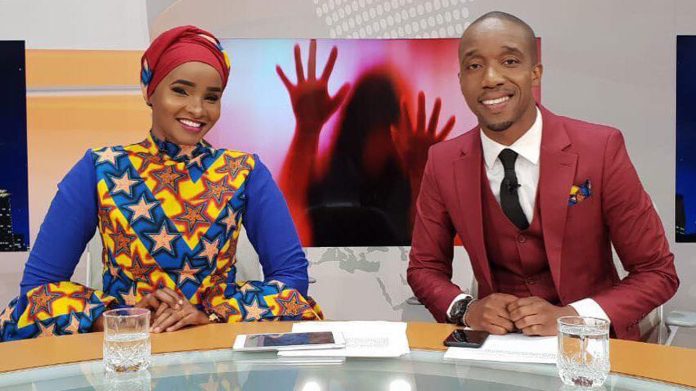 Jiffy Pictures is a Kenyan production house responsible for many of the most popular Swahili telenovelas not just in Kenya but in East Africa. Its shows continue to be licensed by everyone from Citizen TV, Kenya's most-viewed station to MultiChoice-owned Maisha Magic East, Maisha Magic Bongo and streaming service Showmax.
Among its shows currently on air are popular dramas Sultana on Citizen TV and Huba on Maisha Magic Bongo. Huba is a great example of Jiffy's reach beyond Kenya's borders as it continues to be popular in Tanzania, sparking online chatter in the country with each new episode.
The production house is behind several other hit telenovelas including Maria, Zora, Maza and Kovu – all of which had successful runs on TV and racked up various awards. Their shows have helped shine a light on several talented actors and actresses while also helping grow Kenya's creative industry.
Jiffy Pictures was established by Lulu Hassan and Rashid Abdallah, one of Kenya's well-known media couples, in 2016. Abdallah has previously stated that he met Hassan on his first day at Radio Salaam, the Coast-based radio station he started his career at in 2006, and immediately fell in love with her, leading to their engagement soon after.
Hassan, on the other hand, had started her career at Radio Salaam earlier. She joined the station as a 20-year old after applying for a role as a part-time English newscaster. She landed the gig and enrolled in media school around the same time.
READ>Civil Servants to Earn More as Housing Allowances Rise
Hassan would eventually land her first TV role as a Swahili newscaster on KTN, while Rashid Abdallah went on to NMG's now defunct Swahili TV station QTV as a news anchor. Abdallah moved to NTV when QTV was shut down, still as a Swahili news anchor.
It was during their time on air that they came up with the idea for Jiffy Pictures, a production house specializing in dramatic, Swahili telenovelas for local audiences – with the couple writing the scripts, scouting talent and executive producing the shows. The company's social media pages were set up in 2016, and in 2017 they landed their first greenlight from Multichoice – for Maza. 
Lulu and Rashid would reunite on air in 2018 when the latter left NTV for Citizen TV. Their skills and on-screen personalities along with the idea of a couple anchoring news bulletins together endeared them to fans, leading to them landing brand endorsements.
Soon after, they landed a hit telenovela in the form of Maria, which had a cult-like following when it aired on Citizen TV. This opened the door for Jiffy Pictures to expand its portfolio as media companies scrambled for their telenovelas.
NEXT READ>Sheila Kwamboka: From Big Brother Africa to Radio Queen