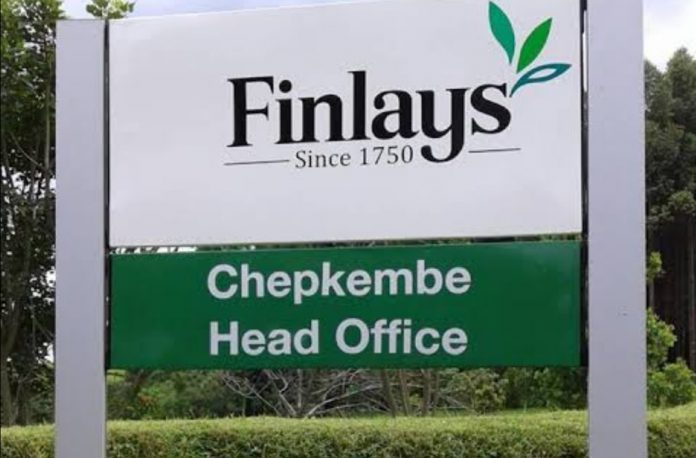 910 employees of James Finlay Kenya in Kericho are set to lose their jobs as the firm wraps up the sale of its last flower firm. James Finlay confirmed that the workers would be declared redundant and their dues paid in full.
The acquisition of James Finlay's Lemotit flower farm in Kipkelion East, Kericho by flower firm Black Tulip for an undisclosed amount was announced in early September. James Finlay Kenya Managing Director Simeon Hutchinson stated that the take-over would be completed within six months due to regulatory processes.
The workers will remain employed for the duration of the transition period. Their fate, however, hangs in the balance with the agricultural workers' union pushing for the new owner to retain them.
"We have about 1,000 workers who are members of the union at Lemotit flower farm, and we are interested to know the fate of their employment with the takeover by the Black Tulip Group. This is a big number of employees whose jobs are at risk,"  Kenya Plantation and Agricultural Workers Union (KPAWU) Kericho branch secretary Dickson Sang stated on Monday, September 13.
Black Tulip CEO Mohan Choudhery had stated that the company would engage workers and their representatives as well as the union to determine the way forward.
Hutchinson had disclosed that the firm had chosen to exit the flower business to focus on beverages. It is among market leaders in tea, Kenya's top export.
The restructuring process had already seen James Finlay shut down its Chemire and Tarakwet flower farms.
The Lemotit farm produces roses and cut flowers for the United Kingdom and European markets which is the biggest destination for Kenya's horticulture exports. James Finlay Kenya blamed low international prices for cut flowers in the export market for their decision to restructure the business.
As of 2020, live trees, plants and cut flowers accounted for 14.4% of Kenya's exports, with shipments worth $712.7 million (Ksh78.1 Billion).
The acquisition will see Lemotit Farm added to Black Tulip's portfolio which includes flower farms in Ol Kalau, Naivasha, Timau, Limuru and Salgaa.