The arrest of Citizen TV anchor Jacque Maribe's fiancé Joseph Irungu over the brutal murder of a 28-year old woman at an apartment in Kilimani estate in Nairobi has raised questions over whether it was the result of a love triangle or a deal gone sour.
Monica Kimani, who on her Facebook page indicated she was an international relations officer at the Kenyan embassy in Juba, South Sudan, was found dead in her house at Limuria Garden Apartments off Dennis Pritt Road. Her family, however, says she was running a family business in Juba.
Irungu aka Joe Jowi was arrested after he filed a report at Lang'ata Police Station stating he was shot on the chest by unknown people on Friday the same day Monica's body was found in a bathtub with her throat slit.
On Wednesday night, three men, two of whom identified themselves as Owino and Joe, visited her at her apartment while a third person, who was wearing a kanzu did not register at the security desk. Detectives say he has since been identified as Irungu, who is set to be arraigned before a court in Kiambu over the murder.
Police say he was in communication with the lady and even picked her from Jomo Kenyatta International Airport upon arrival from Juba. His phone data also indicates he was present at her apartment that night.
Incidentally, she was also set to travel to Dubai on Friday for a one-week holiday. Irungu is said to be a club bouncer in the United Arab Emirates city.
According to media reports, Irungu claimed her was shot on the chest by unknown people after dropping Maribe at her Royal Estate house in the wee hours of Friday after picking her from a club in Kilimani. The Citizen TV anchor has since been questioned over the incident.
What complicates the situation is that no spent cartridge was found at the scene and security guards told the police they did not hear of any shooting that day.
It would be interesting to know the kind of relationship she had with Irungu and the nature of business she was running in South Sudan given that the family appears not to have been aware she was employed in the diplomatic service.
Curiously, a dress she had ordered for her birthday that falls on October 10 was missing alongside her house and car keys.
"She was planning a big bash for her birthday and had even booked a tent to accommodate about 100 people. She had finalised arrangements for décor and was in the process of picking the venue in Thika," her brother, George Thiru, said after discovering her body upon breaking into her house when she failed to respond to calls and SMSs sent to her.
According to Citizen Digital, Thiru has since revealed that Monica schooled with the suspect and they were friends, but lost touch as soon as they completed their studies.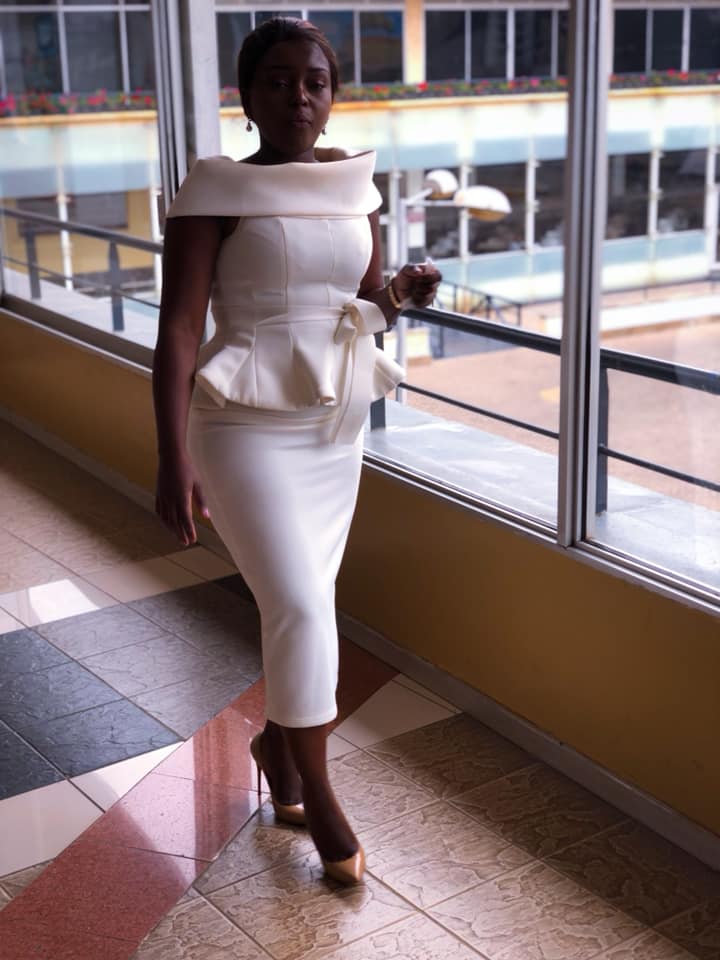 Monica, whose Facebook profile indicates she studied diplomacy and international relations at the Technical University of Kenya, previously worked with Nation Media Group and the United Nations Development Programme.
Thiru says he later on met Joe after he became friends with his sister through social media.
Before dating Maribe, Joe was dating one Maureen Kahehu.
On August 30, Monica shared on Facebook the sad news of the death of her uncle, who also worked in South Sudan. She did not reveal circumstances under which he died.
"In all situations thank God even in mourning as we mourn my uncle who died in South Sudan 
?? in maban where he was working. May you Rest In Peace uncle waweru. May God comfort your wife and children," she wrote.