A February decision by the Supreme Court in the United Kingdom ruling that Uber drivers are workers and not independent contractors is the driving force behind a growing push for M-Pesa agents to be recognized as employees of Safaricom, East Africa's biggest telco.
The UK Supreme Court ruled in favor of a group of Uber drivers who had filed the case – stating that they could not be classified as independent contractors because their activities were "very tightly defined and controlled by Uber." Seen as a major hit to Uber's business model in one of it's most important markets, the decision sent Uber shares tumbling.
Forced to review its relationship with over 70,000 drivers in the UK, Uber announced on Tuesday March 16 that its drivers in the country would be reclassified as workers –  entitled to minimum wage, vacation time, and a pension. In UK employment law, the "worker" classification affords benefits only falling short of the "employee" classification.
It is this ruling that threatens to test Safaricom's relationship with its over 170,000 agents across the country. Prominent figures including renowned corporate lawyer Donald Kipkorir and political analyst Herman Manyora are among those calling for agents to be recognized as Safaricom employees.
Safaricom's agent network is the backbone of it's ubiquitous M-Pesa service – which recorded transaction volumes of over Ksh12.2 billion for the year ended March 31, 2020. M-Pesa agent outlets are more than 40 times the number of bank ATMs in Kenya.
The court ruled that Uber drivers are deemed to be working from the time they log on to the app – contrary to Uber's position that they are working only when engaged in trips. It further observed that Uber maintained control over fares and contractual terms under which drivers operate.
It was for these reasons that it ruled drivers were not independent contractors but workers. Those calling for recognition of M-Pesa agents as Safaricom employees have emphasized that the telco similarly maintains control over commissions and contractual terms.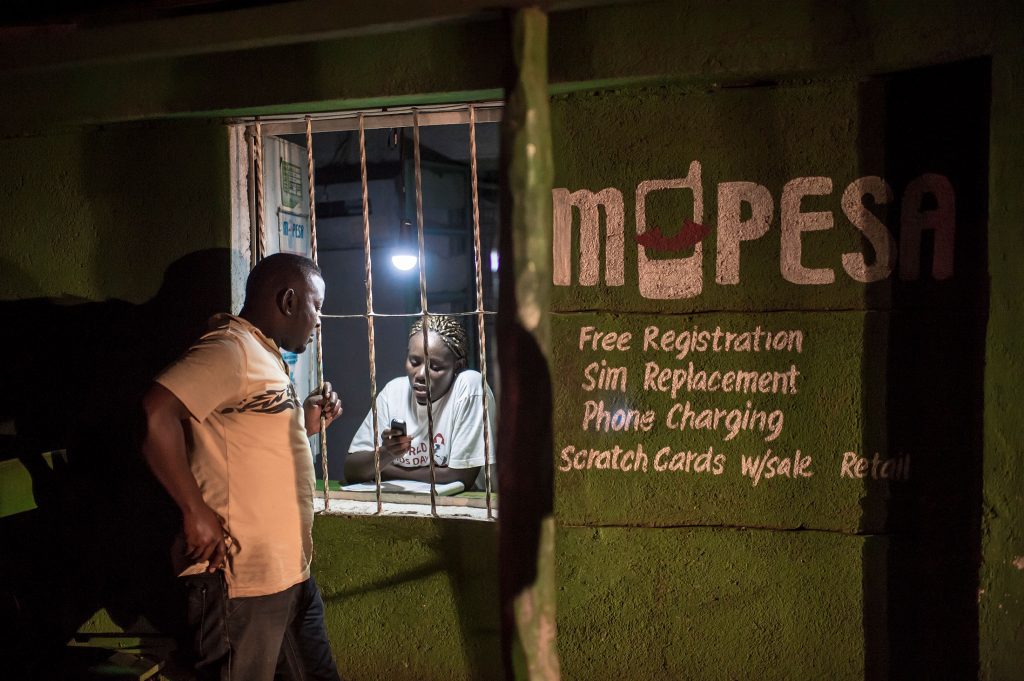 Kipkorir has urged M-Pesa agents to file a suit seeking recognition as Safaricom employees to secure the perks that come with it. He penned an op-ed primarily leaning on the Uber decision.
"Once an agent downloads an M-Pesa app, can he vary the terms with Safaricom? Can he decide what commission rate to charge users? Can an agent refuse a request for M-Pesa service from a customer? Can a bank like KCB refuse to provide M-Pesa services?
"A priori, an M-Pesa agent like KCB or the M-Pesa Kiosks all over have a legitimate claim to be deemed subsidiaries of Safaricom. And employees working in such banks or Kiosks can actually opt out of their current employments and demand to be recognised as Safaricom employees," he argued.
The Uber ruling was expected to have far-reaching effects for the gig economy, and its effects are already being felt here in East Africa. Kenyan labor laws classify employment as either Casual, fixed term or permanent – spelling out terms of service and provisions for salaries, wages and employment benefits including insurance and pension.
Any battle for M-Pesa agents to be recognized as employees is likely to hinge on the classification of their employment.
Manyora, another backer of the push, stated that he hoped Safaricom was following developments in the Uber case keenly.
"M-PESA agents should become workers of Safaricom, entitled to salaries and other benefits," the University of Nairobi (UoN) don stated.
Others have however, opposed the push stating that M-Pesa's model works so well because of the flexibility it affords agents. Many agents simultaneously operate other businesses at their premises.
Questioned by Business Today, a section of M-Pesa agents in Nairobi stated that it would be difficult to turn down an opportunity to earn more. Most of them, however, noted that the current arrangement had generally served them well.
"Unless you have a very good location it's very hard to be an M-Pesa agent as your main hustle and this is why you see agents running shops and other businesses. If there was a way to be paid more, I'm sure most agents would welcome it," noted John whose shop in Highrise, Nairobi also operates as an M-Pesa agent outlet.
"Right now we earn from the commissions and it varies but it's a steady income, if the terms can be improved even under the current rules I wouldn't mind even if we're not recognized as employees," stated Ruth, who works at an M-Pesa agent outlet only offering the mobile money service and selling SIM cards.