Maina Kageni
Long-running Classic FM morning show host Maina Kageni is one media personality who loves his toys. His personal showroom features some stunning, and expensive, beasts.
But if it's one thing he loves – its his high-performance BMWs. The presenter has at least 3 different models of the BMW X6 in his collection acquired between 2011 and 2020.
In 2011, he bought the X6 which packs a 4.4 liter twin-turbocharged  V8 engine.
It also included traction control, stability control, side seat mounted airbags, four-wheel anti-lock brakes (ABS), side seat mounted airbags, curtain first and second row overhead airbags, airbag occupancy sensor,  and an all-wheel drive.
He upgraded in 2016 to the latest X6 model, and again in 2020. The 2020 X6 is a truly impressive machine – which features high performance, strong acceleration and a high-quality interior. The price of an X6 ranges between Ksh9 million and Ksh20 million depending on the specific model.
Kageni is also the proud owner of a 2012 Jaguar XF which he acquired in 2014.
The vehicle cost an estimated Ksh10 million. It features 6-speed shiftable automatic transmission, as well as a V8 cylinder among other specifications.
He also owns a Hummer H2, 2019 Toyota Rav 4 and a Chevrolet Trio Blazer.
2. Jalang'o
Kiss FM morning show host Felix Odiwuor alias Jalang'o is another popular media figure who loves his cars.
Jalas, as he is popularly known, owns several high-end cars including a Bentley GTC 2014, Range Rover OverFinch, a Land Rover Discovery, Mercedes Benz SLK-Class and a BMW X6.
The vehicles have a combined worth of several millions, and pack impressive features all around.
Looking back on his journey, Jalas has previously revealed that his success meant a lot to him due to how far he has come. While struggling with odd jobs at construction sites and as a fish monger, he had been seeking out opportunities to pursue his dream of acting at the Kenya National Theatre (KNT).
He got his chance to be part of his first production after a cast member failed to show up, and later shot to national fame with his stint on the long-running sitcom Papa Shirandula. Eventually, he landed on radio at Kiss FM and purchased his first vehicle – a Toyota Starlet with a KAU registration number.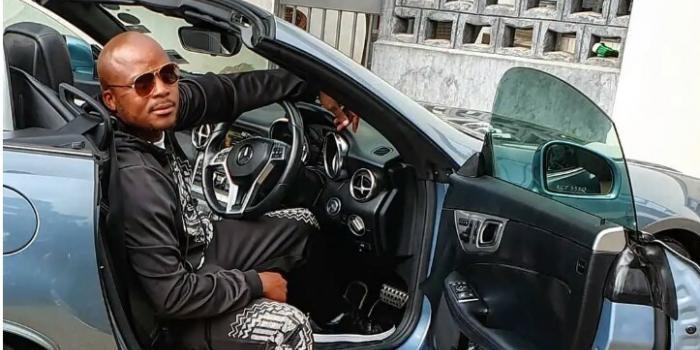 3. Ken Mijungu
KTN presenter Ken Mijungu might be known to many as a hard-hitting anchor and political reporter, but he is a jack of several trades. Mijungu runs an executive car and chopper hire company which has allowed him to expand his income base – and allowed him to own some sweet cars.
Earlier this month, he acquired a Porsche Cayenne. A brand new Cayenne goes for anywhere between Ksh10 million and Ksh18 million.
In 2020, he had to get the Directorate of Criminal Investigations (DCI) involved after his Land Cruiser J150 was stolen just a few weeks after he purchased it.
The powerful J150 featured acceleration from 0-100km/h in 11.7 seconds and a 4-cylinder engine.
4. Shaffie Weru
While he was earlier this year in the headlines for all the wrong reasons, long-running radio presenter Shaffie Weru also loves cars and bikes.
Weru was fired by Radio Africa alongside co-hosts DJ Joe Mfalme and Neville over controversial comments made on air. They were accused of misogyny and promoting victim shaming.
Shaffie, however, is the owner of a Range Rover, Bentley GTC 2014 and a Harley Davidson bike worth over a million shillings.
He has previously given away some of his vehicles – including a Land Rover Discovery and a speed bike to his close relatives.
"I gave my speed bike to my kid bro who turned 30! Plus I have a new Quad/All-Terrain Bike. Before I turn 40, I would want to drive a Bentley Bentayga or G 63 AMG," Weru noted in a past interview.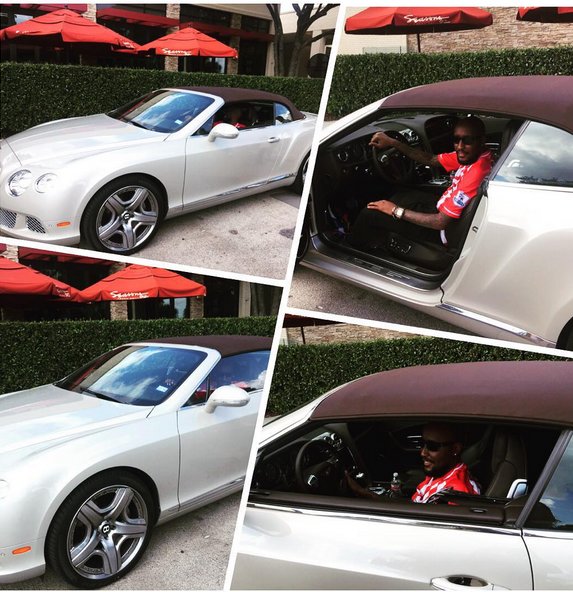 5. Jeff Koinange
Citizen TV presenter Jeff Koinange makes no secret of his love for the finer things in life – whether its his Breitling for Bentley watch with crocodile-skin straps which costs over Ksh1 million or his imported Partagas Series D Cuban Cigars which cost over Ksh500,000.
He is widely believed to be Kenya's highest paid presenter, with his Jeff Koinange Live show among the most-watched in the country.
He is also the proud owner of a Mercedes Benz G-Class, which goes for anywhere between Ksh10 million and Ksh15 million.
The car packs impressive features including 9-speed automatic transmission, Permanent all-wheel drive with a 2-speed transfer case, ECO START® system and Double-wishbone front/rigid-axle rear suspension.