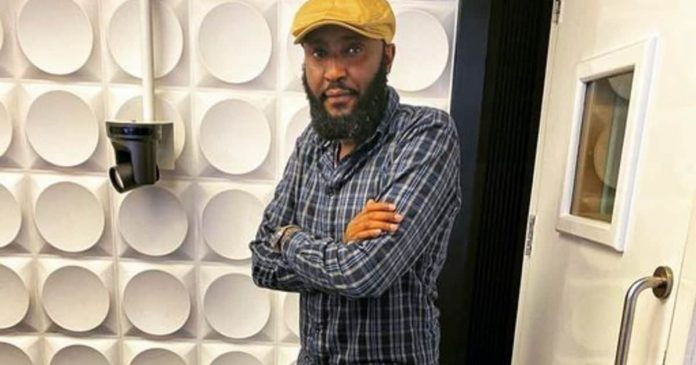 Former radio star Shaffie Weru on Friday, April 30 gave a revealing interview to another former Radio Africa presenter, Andrew Kibe, on events surrounding publicized dismissal from Radio Africa Group.
Shaffie along with his breakfast show co-hosts on Homeboyz Radio – DJ Joe Mfalme and Neville, had their contracts terminated on March 27 over comments they made on air. The comments, on a case in which a girl was pushed off a building after going on a date, sparked uproar and divided opinion online. Homeboyz was fined Ksh1 million by the Communication Authority of Kenya (CA) even as advertisers including East African Breweries Limited (EABL) pulled ads.
The fall-out quickly moved to the legal front, as Shaffie through his lawyers sent a demand letter seeking Ksh22 million for unlawful termination, citing various labour laws he believes were contravened. Radio Africa responded with a counter-suit for Ksh150 million, insisting Shaffie disregarded the station's code of conduct in addition to media ethics regulations.
Speaking to Kibe, Weru maintained his stance that due process was disregarded by Homeboyz and CA making his termination illegal – voicing confidence that he would get his payout. He further spoke on the drama that surrounded him at the time as he dominated headlines and social media trends.
Kibe stated that he wasn't shocked by his dismissal when he first learnt of it, but he quickly realized that Radio Africa had not handled it in the right way.
He further maintained his innocence, standing by his words as he maintained that his advice to women was to be careful with where they went.
"Questioning the victims and also warning them is not a bad thing," he stated.
The presenter disclosed that the legal costs in his suit against Radio Africa were piling up as he had already spent over Ksh1 million.
Having worked at Radio Africa for 18 years, Shaffie revealed that he had expected a few of his close friends in the radio industry to back him – citing Kiss FM morning hosts Kamene Goro and Jalang'o as well as popular Classic morning show host Maina King'angi.
He stated that he would have supported them if they were on the receiving end of such a situation.
"I understand (the lack of support) because I've been enjoying the money alone, I've gotten here alone…I know my character, if someone else was in this situation I would have spoken my piece because the hammer will eventually fall (on someone else).
"I expected people like Kamene to ride, I expected people like Jalas to ride, I expected people like Maina…the rest not so much because they weren't my friends like that," Weru noted.
He further urged women in positions of power including in marketing and media not to exercise what he called 'dictatorship'.
Watch the full interview: