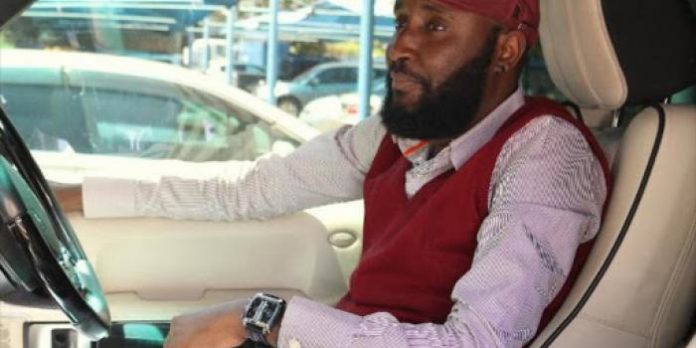 Disgraced radio personality Shaffie Weru through his lawyers on Tuesday, March 30 wrote a demand letter to his former employer Radio Africa Group (RAG) following his dismissal from the company after 18 years.
Claiming unlawful termination, Shaffie has threatened to sue unless he is paid an amount totaling Ksh21,157,000 – calculated by adding his one month's pay in lieu of notice (Ksh682,500), twelve months' salary for unlawful termination (Ksh8,190,000) and gratuity of one month salary for each year of service (Ksh12,285,000).
He noted that he had not been given a fair hearing ahead of the dismissal, citing several labour laws he believes RAG and Homeboyz disregarded including the Employment Act, 2007 and the Fair Administrative Actions Act, 2015.
At the time of his dismissal, announced on Saturday, March 27, Weru was the Programmes Controller at Homeboyz Radio, and a stand-in host on the Homeboyz Radio morning show The Lift Off. He was sent packing alongside co-hosts Neville and DJ Joe Mfalme after an on-air conversation in which they jokingly discussed an incident in which a woman was pushed off a 12th floor after turning down sexual advances from the man she was on a date with.
The video sparked a storm, with many accusing the trio of victim shaming and perpetrating misogyny and rape culture. East African Breweries Limited (EABL) went ahead to pull advertising from the show while the Communications Authority of Kenya fined Homeboyz Ksh1 million and suspended the show for six months.
Shaffie had earlier published an apology on his social media profiles over the incident, stating that his comments were not intended to cause harm.
In the demand letter, however, he noted that Homeboyz failed to specify comments he made and criticised the station for dismissing him via a letter circulated on social media in the wee hours of Saturday night.
"In effect, our client was suspended on 26th March 2021 during the day, and terminated on the same day at 11 p.m via a letter dated 27th March 2021.
"Your suspension letter dated 26th March 2021 refers to "inappropriate and insensitive comments" made on 24th March 2021. Our client is still lost and confused as to the exact comments you allude to," it read in part.
Shaffie's lawyers noted that the Employment Act required companies, before terminating employment of an employee, to hear and consider any representations the employee may on the grounds of gross misconduct and poor performance, make.
Highlighting Shaffie's position as a top performer, they described his dismissal as a crafty scheme by RAG to avoid paying the presenter's terminal benefits .
Shaffie, who built his 18-year radio career at Radio Africa, has long been a ratings draw for the firm's stations including Kiss FM where he previously hosted a number of popular shows.
It remains to be seen whether the fight will spill out into court or whether RAG could pursue an out-of-court settlement to avoid further negative publicity and potential reputation damage.