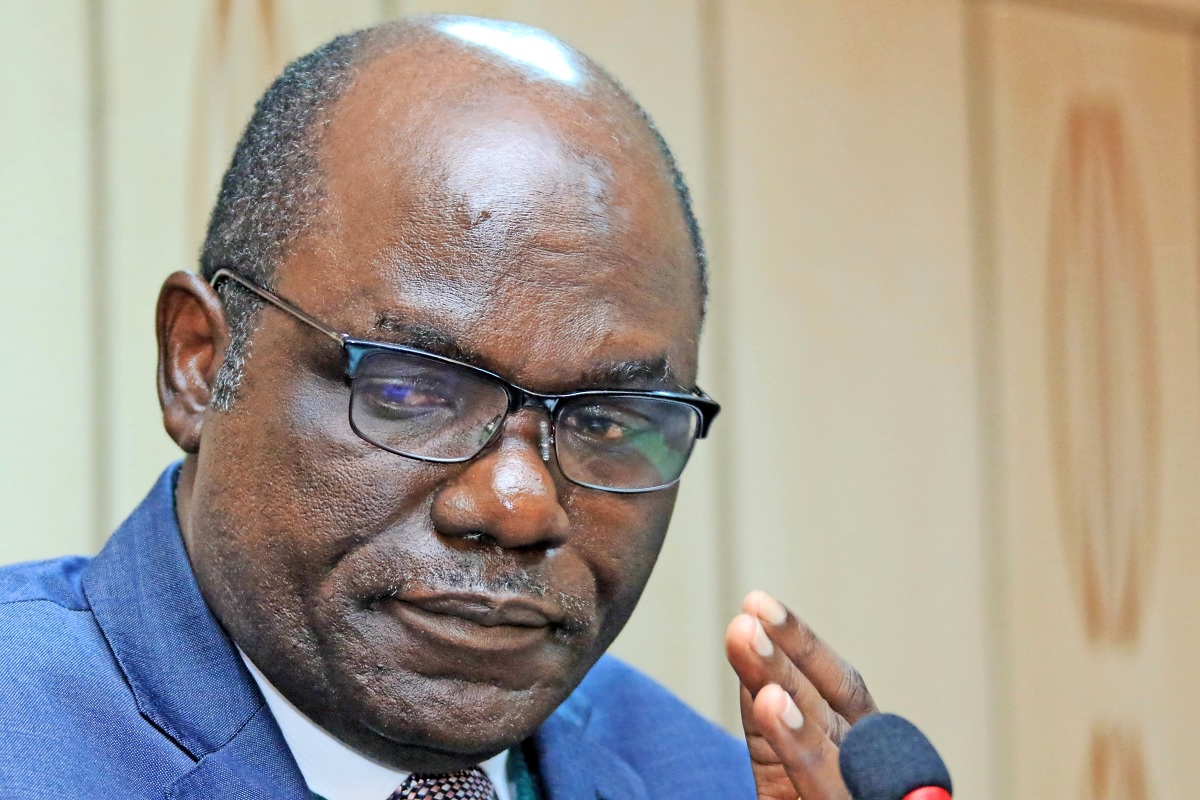 The independent and Boundaries Commission (IEBC) will commence reviewing constituencies and wards boundaries in March as per the Constitution of Kenya 2010.
The Constitution mandates the IEBC to review the names and boundaries of constituencies every 8 years and a maximum of 12 years.
In a statement, IEBC says that the exercise will be conducted this year and that the review will be based on population quota derived from the just concluded national census.
However, the commission is not limited to just the population but it can also apply other parameters in reviewing the boundaries.
Here is the full statement from the IEBC.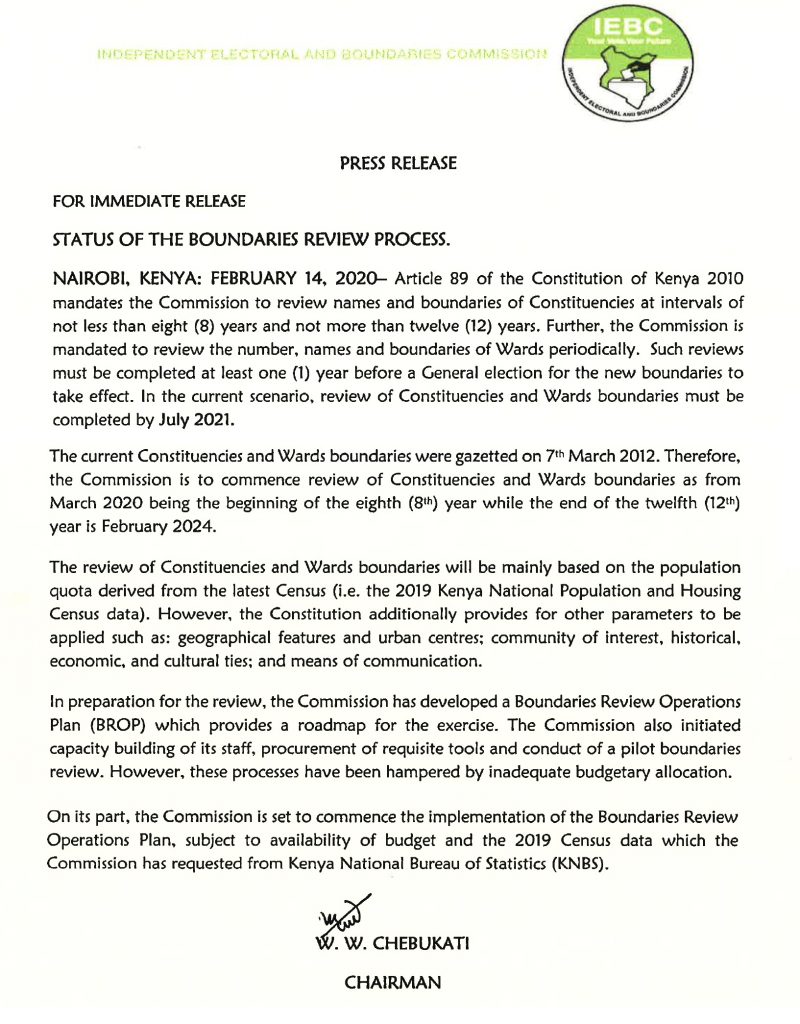 The IEBC has already developed a plan on the boundaries review operations providing a roadmap to conduct the exercise.
Chebukati says that conducting the exercise is however dependent on the availability of funds which Treasury has to avail to facilitate the process.