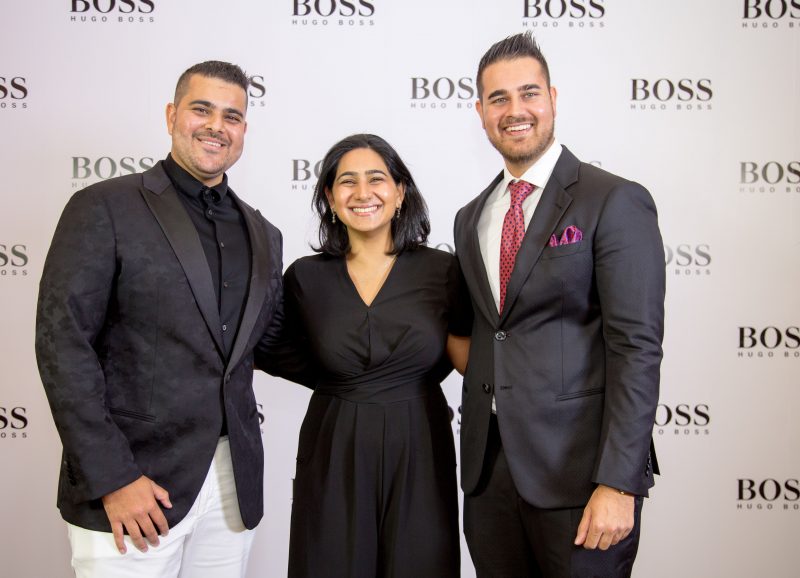 German luxury apparel brand Hugo Boss has entered the Kenyan market as it moves to tap the growing demand for designer fashion brands among the middle class population in the country.
The company has opened its first store at Westgate Mall, Nairobi through local partner Fazal Group. Hugo Boss is targeting the more affluent customers and expatriates.
Kenya becomes the 27th African country that the fashion house headquartered in Metzingen, Germany has set up shop in.
"We have started with men's line as the anchor in Kenya as we test the market. We will introduce the ladies line and Hugo for the young trendy customers as we get to better understand the Kenyan market," said Mr. Andreas Pfeiffer, Hugo Boss' team leader for sales in direct markets.
Its women line, Boss Lady, is already in the Kenyan market through its local partners, Fazal Group and Little Red, which retail the Hugo Boss brand locally.
The Westgate store has portfolio of fashion brands based on wearing occasions cutting across business and wedding suits as well sporty attire and casual wear. It also has accessories such as watches and belts.
"Boss offers sophisticated, modern collections focused on quality and design. Boss Menswear has reached icon status for its tailoring, but offers more than the perfect suit," said Mr. Pfeiffer.
The collections also feature casual and athleisure pieces, presenting a complete wardrobe for fast-paced modern lifestyles.
Mr. Pfeiffer said there's a growing appetite for luxury brands in Kenya, buoyed by increased income and awareness through social media and international media. He added that Hugo Boss is working on opening a store in Ethiopia given its growing significance as a hub country for the African Union.
He added that Hugo Boss is still working in partnership with Fazal Group, which retails international brands in Kenya.
"We will continue distributing Hugo Boss in Kenya," said Karim Fazal, the director of Fazal Group.
Fazal has four branches in Kenya and is set to open three more over the next one year. Fazal says with head offices of over 25 global companies in Kenya, demand for luxury body wear brands is sustainable.
"Global trends have changed and consumer tastes are evolving," said Mr Karim. "We have a growing number of younger professionals who are affluent today. Being an aspirational brand, Hugo Boss is looking at emerging opportunities in the Kenyan market." added Fazal.
Hugo Boss is one of the market leaders in the upper premium segment of the global apparel market, focusing on premium fashion and accessories for men and women.
The German fashion house becomes the second global apparel brand to open a store in Westgate after Spanish-based fashion house, Mango opened a mega store at the mall, the largest of its stores in Sub-Saharan Africa on October 27.
In June, French cosmetics giant Yves Rocher also entered the Kenyan market and has opened 4 stores in Nairobi including one at The Hub in Karen.
The foreign investments could be interpreted as an endorsement of Kenya's business environment with global brands in different sectors preferring to operate from Kenya in East Africa.
Kenya jumped 19 places up in The World Bank Ease of Doing Business Report 2019 to stand at position 61 from position 80 in the 2018 report.