Journalist are yet again in mourning following the death of upcoming journalist Robin Obino in a road accident on Thursday.
According to reports, Obino, a reporter with People Daily, was following the story of the girl who went missing from Ngara Girls High School when he was knocked down by a speeding matatu as he crossed the road near Muthaiga Police Station.
Obino, who has previously worked for Kenya Today and GTV, joined People Daily late last year and had begun to make a mark as a prolific writer before the cruel hand of death nipped his career in the bud.
"He was on the beat with other colleagues who work for K24 TV but he was left behind so he took a matatu. It appears he alighted past where he was supposed to and was knocked down as he attempted to cross the road," said a colleague.
Police took the body to City Mortuary after the 2 pm accident.
Colleagues have taken to social media to express their disbelief following his demise.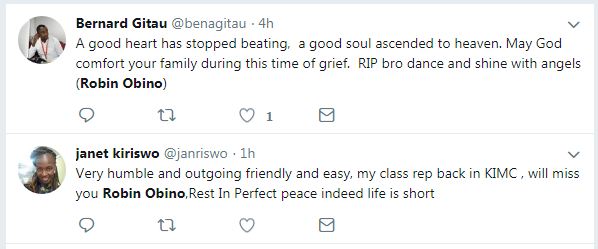 "He was vibrant during an editorial meeting and even promised to deliver three stories by 3pm. Death is a real thief. May his Soul rest in peace!" wrote business reporter Zachary Ochuodho.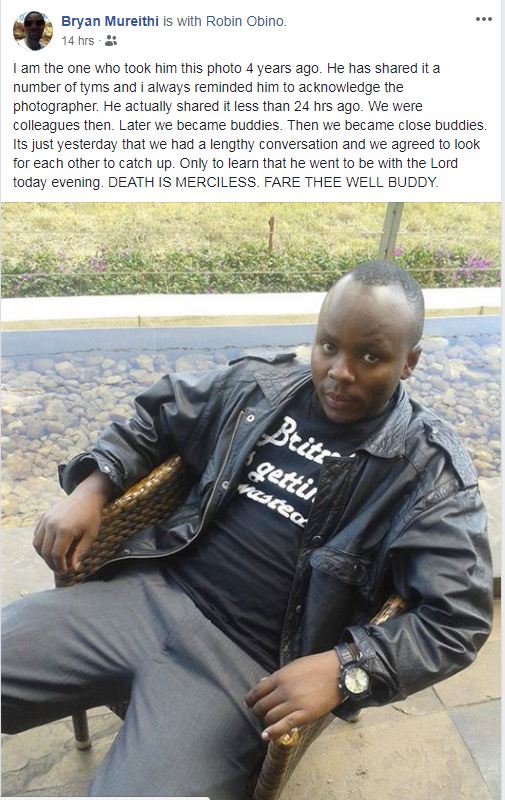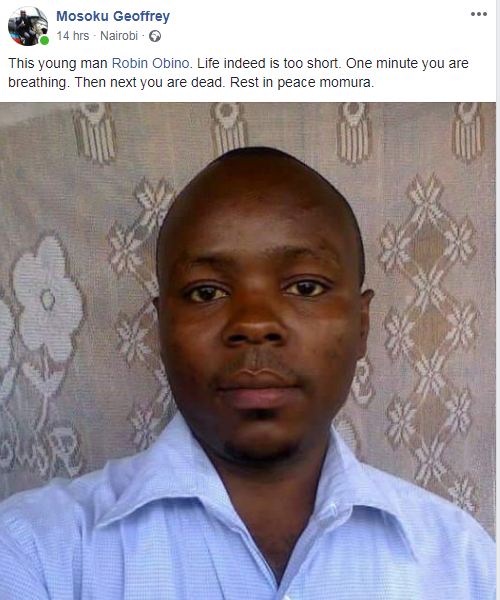 Obino's death came just a day after those of the Star's revise editor Mathew Gathigira and former Chief Sub-editor Wanjiru Kinoti.