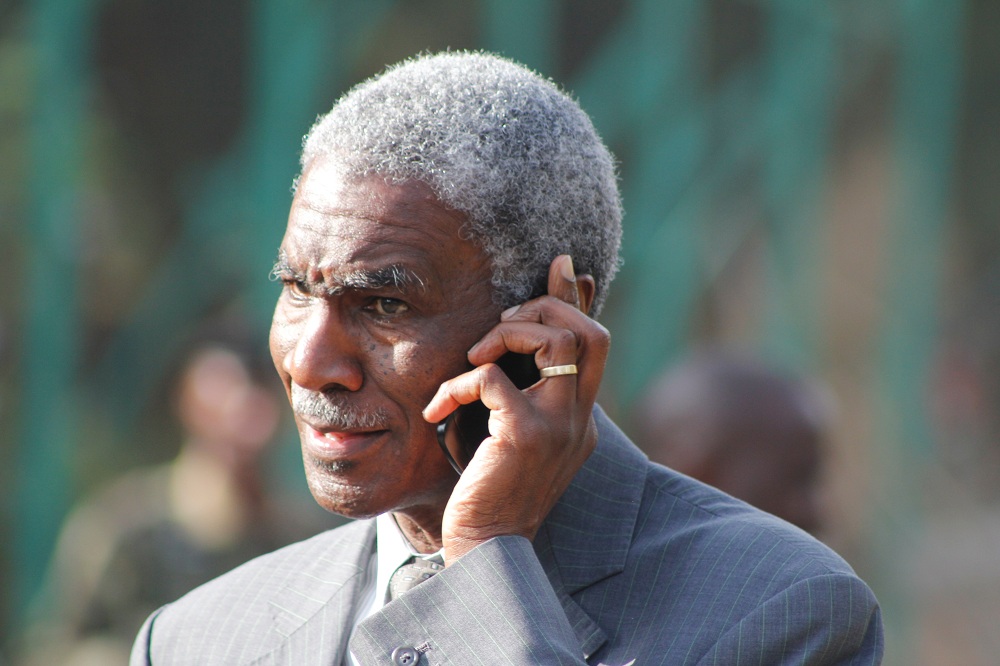 Former Director General of the National Intelligence Service (NIS) Maj Gen (Rtd) Michael Gichangi was among three directors elected last Friday to join the board of national carrier, Kenya Airways. The others are Prof Paul Mwangi Maringa and Ms Caroline Armstrong, according to a notice in a section of today's press.
The three were elected during KQ's Annual General Meeting. Maj Gen (Rtd) Gichangi left the NIS in 2014 having been appointed to the position in 2006 for an initial term of five years . He was elected to replace to replace one of the two members – Wanjiku Mugane and Ronald Schipper – who retired.
Since he left the spy agency, Gichangi has kept a low profile after failing to take up his appointment by President Uhuru Kenyatta as chairman of the Private Security Regulatory Authority board in 2016.
Prof Mwangi, who is the Principal Secretary in the State Department of Public Works, holds Bachelor of Architecture (hons) and Master of Arts (Planning) from the Universty of Nairobi and a Doctor of Philosply from the Jomo Kenyatta University of Agriculture and Technology. His professional profile includes design works for several landmark buildings in Kenya and elsewhere, including military barracks.
Ms Armstrong, on the other hand, has vast experience in project management and in the banking industry rising the ranks from a management trainee at ABN Amro Bank to serve in senior positions at Barclays Bank and Housing Finance Company. She is presently the Group Strategic Projects Director at HF Group.
She has been a non-executive director at both Kenya Airways and Jambonet, a KQ subsidiary company.
During the stormy AGM, shareholders demanded a review of the airline's partnership with KLM, which they said had failed the mutual benefit test. They opined the Dutch airline had turned into a competitor rathe than a business partner to KQ's disadvantage.
It also emerged the process of commencing direct flights to the United States will take more time to be actualised due to pending audits and partnerships with other airlines that would need to be inked to facilitate seamless flights.
The board changes come at a time the national carrier is seeking government help to ward off competition from other airlines at its Jomo Kenyatta International Airport (JKIA) hub.
"Everybody wants an airline, the question is; are we all playing the same rules?" chief executive Sebastian Mikosz posed at a press conference on Thursday last week.
Chairman Michael Joseph said they had been in discussions with the government and the Kenya Airports Authority (KAA) prior to the elections and that the negotiations were expected to continue after the political season is over.
"We need to have a bit more aggressive strategies from the government in protecting our airline and our airport," said Mr Joseph.