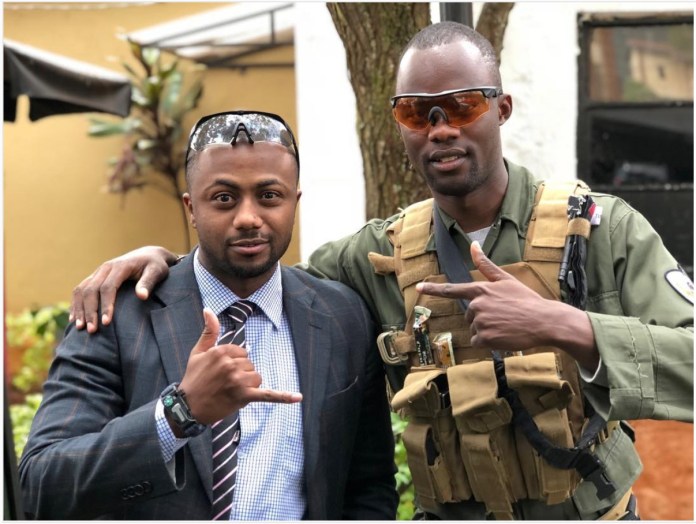 A police commando has been a******d in connection with the m****r of businesswoman Monica Kimani at an apartment in Kilimani, Nairobi.
Jennis Okoth Orlando, a member of the General Service Unit's elite Recce Unit, was a******d on Thursday night and is believed to be the man captured by CCTV cameras leaving Monica's apartment in a car in the company of Joseph Irungu on the night she was k****d.
Orlando, who is attached to the US embassy in Nairobi, has previously been photographed with Irungu in combat gear. Some reports indicate he and Irungu patronised a club in the Kilimani area on the fateful night and left at around 9 pm, saying they were going on assignment.
On Friday, a Kiambu court allowed police to detain him for 14 days as they continue with investigations. The development brings another twist to the intriguing case, which has captured the imagination of the nation and beyond. He is being interrogated by the Directorate of C******l Investigations' H******e Unit, which has been probing the case.
It was earlier reported that Irungu's accomplice had taken off to Mombasa carrying crucial evidence related to the m****r as well as the money Monica is said to have brought with her from South Sudan.
Irungu and his fiancee, TV journalist Jacque Maribe, have already been arraigned in court where they denied the m****r charges levelled against them. Justice James Wakiaga will hear their applications to be released on bail on October 24.
Editor's note: Based on preliminary information, early version of this story indicated he had exited the service.