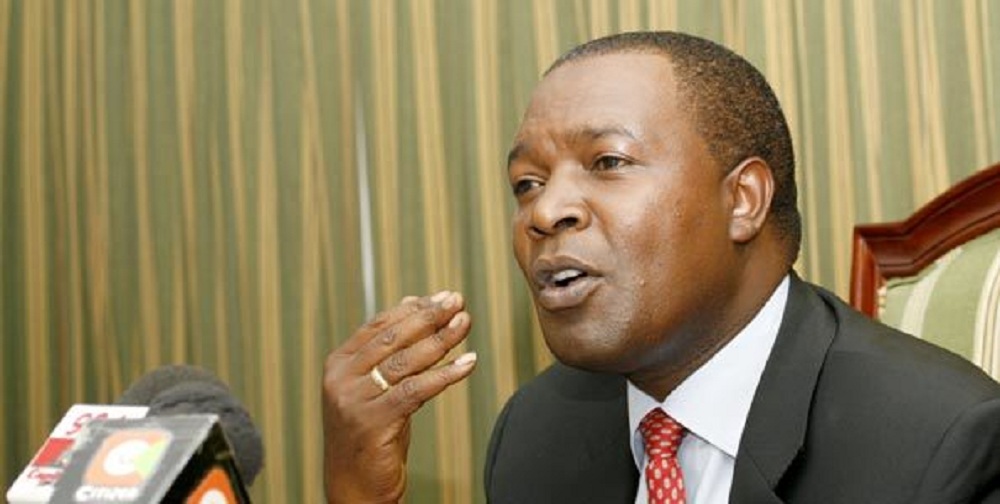 Former Central Bank of Kenya Governor Njuguna Ndung'u has been appointed as the next African Economic Research Consortium (AERC) Executive Director effective September 1, 2018.
Prof Ndung'u is well known to the AERC network as a trainer and researcher; having served as the AERC Director of Training in the period 2003-2007. He returns to the AERC family with a wealth of policy making experience to take this precious African success story to the next level of excellence, its Board of Directors and Management said in a statement.
Over the years, Ndung'u has held a variety of policy, academic, and advisory positions. At CBK, he successfully completed the full two 4-year terms, 2007-2015. His tenure saw the rapid rise of Kenya in the financial inclusion space with global recognition stemming from the pioneering and transformative M-Pesa.
Ndung'u has been an Associate Professor of Economics, University of Nairobi, and faculty member of the School of Economics at the University of Nairobi, Kenya, since 1987. He has lectured in advanced economic theory and econometrics at the University and has published widely in international journals as well as chapters in various books on economic policy issues.
He is a member of the Brookings Africa Growth Initiative (AGI) Distinguished Advisory Group; and was previously a member of the Committee of Ten (C10) comprising five Finance Ministers and five Central Bank Governors representing the five regions of Africa to provide a platform for policy response to the global financial crisis, led by the African Development Bank, Economic Commission for Africa and The African Union.
Prof Ndung'u has also been a member of the Advisory Committee of the Alliance for Financial Inclusion (AFI) and was its Chair in its formative years in 2009-2012.
In connection with his role in financial inclusion, the outgoing AERC Executive Director, Prof Lemma Senbet, said: "Njuguna faced an unchartered regulatory territory with the advent of the pioneering M-Pesa, and he skillfully adopted an enabling regulatory environment. This has contributed significantly to Kenya currently being at the frontier of financial inclusion. On behalf of AERC and its vast network, I feel fortunate that someone of Njuguna's caliber is taking over this demanding leadership of Pan African and global proportions".