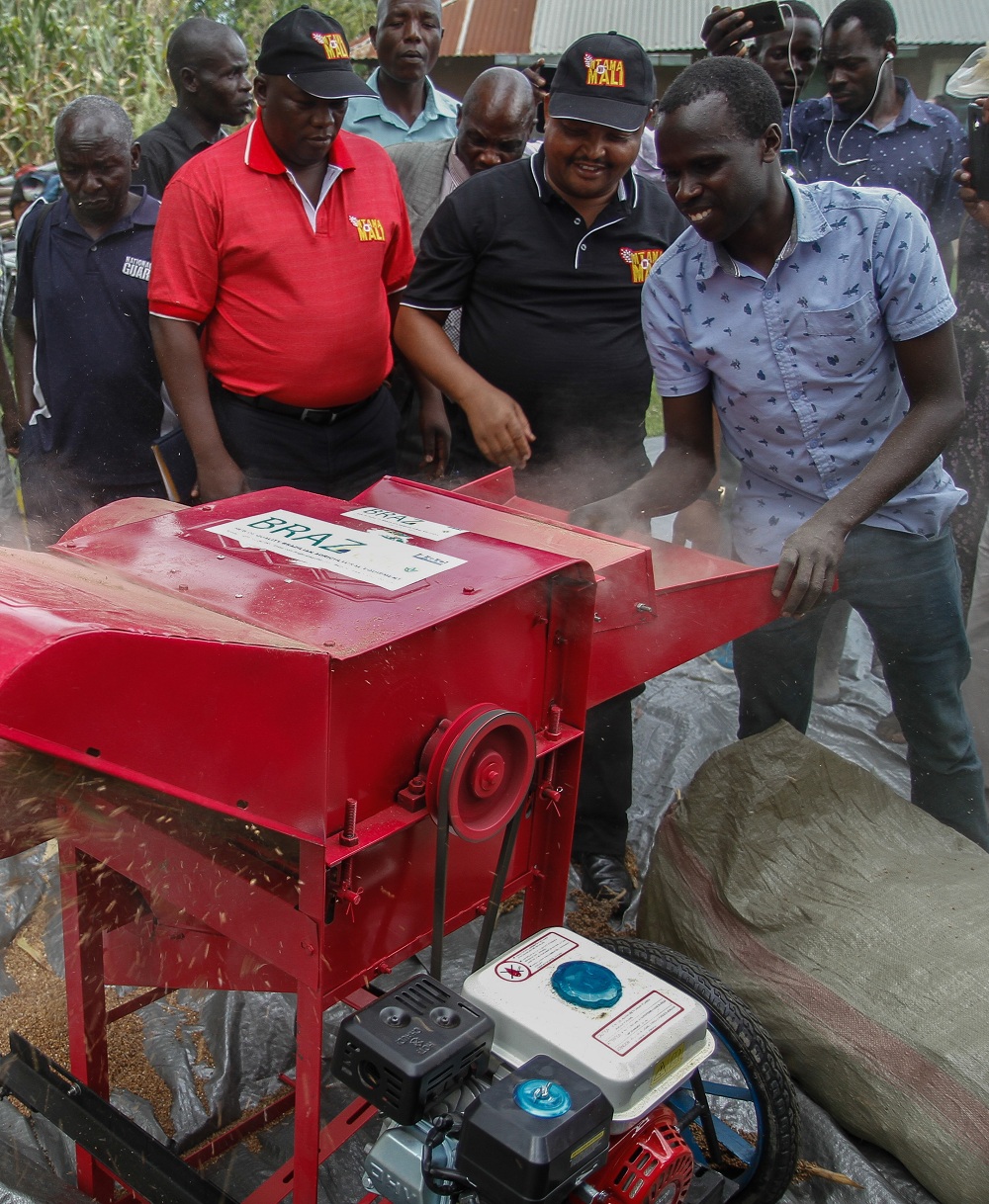 First-time sorghum farmers in the Western and Nyanza regions have had impressive success in the one year they have been growing the crop used as raw material for the brewing of Senator Keg, East African Breweries Limited has said.
EABL Supply Chain Director Peter Kamugi said the company has been impressed by the thousands of farmers who were recruited to grow the raw material ahead of the opening of the Kisumu Brewery later this year.
"We are implementing a 'West for West' strategy in our local sourcing of sorghum. Our happiness will be to have majority of raw materials for Kisumu Brewery sourced from the Western/Lake part of the country. Despite the challenges posed by the weather in the past few months, we are pleased with the progress so far. We look forward to recruiting more farmers in the coming months," he said.
Kenya Breweries Limited (KBL) is optimistic that the farmers will harvest up to 15,000 tonnes of sorghum this year for use in the Kisumu Brewery, which is set to launch operations later this year.
"Farmers have worked hard to ensure we have enough sorghum supply to kick start the Kisumu Brewery. We appreciate their dedication and in return, we commit to distribute 20 sorghum threshing machines and 400 grain-drying sheets to youth and farmer groups in the five counties where sorghum has emerged as a cash crop. This is set to ease the harvesting process, reduce post-harvest losses and create employment," said Kamugi.
The counties are Kisumu, Siaya, Homabay, Busia and Migori.
KBL hopes to increase sorghum production in the Western and Nyanza regions, with more than 15,000 new farmers set to benefit from supplying the new brewery with sorghum. This is also part of their strategy to acquire 100 per cent of raw materials from local sources by 2020.
To meet the high demand for Senator Keg, KBL aims at doubling the market for sorghum as a cash crop, from 20,000 metric tonnes to around 40,000 tonnes in the next five years.
READ: JOSHUA OIGARA ELECTED KBA CHAIRMAN
The Kisumu Brewery is expected to make a great contribution to the economy through the creation of over 100,000 direct and indirect jobs – from the farmers and their employees to the businesses that provide inputs right up to the workers in the factories, retailers and the transport business.