With Father's Day coming up this weekend, let's take a moment to honour these six Kenyan fathers on Showmax who have shown the real meaning of fatherhood.
Fred Tandala, Kina
Fred Tandala in the drama series Kina, played by Jimmi Gathu, is probably the coolest dad on any Kenyan TV show. Even in instances where his wife Nana Tandala (Sanaipei Tande) would want to throw his eldest daughter out for disrespecting her, Fred is the voice of reason in the Tandala household, and often, is the more understanding parent, who breaks up fights between Nana and his three children.
But that's not to say that he will not put them in their place when they disrespect their mother, Nana. When he's not being a cool dad and a doting husband on Kina, Jimmi is an amazing father to three daughters who he's confessed, in a past interview, have never missed an episode of Kina..
Njoroge, Njoro wa Uba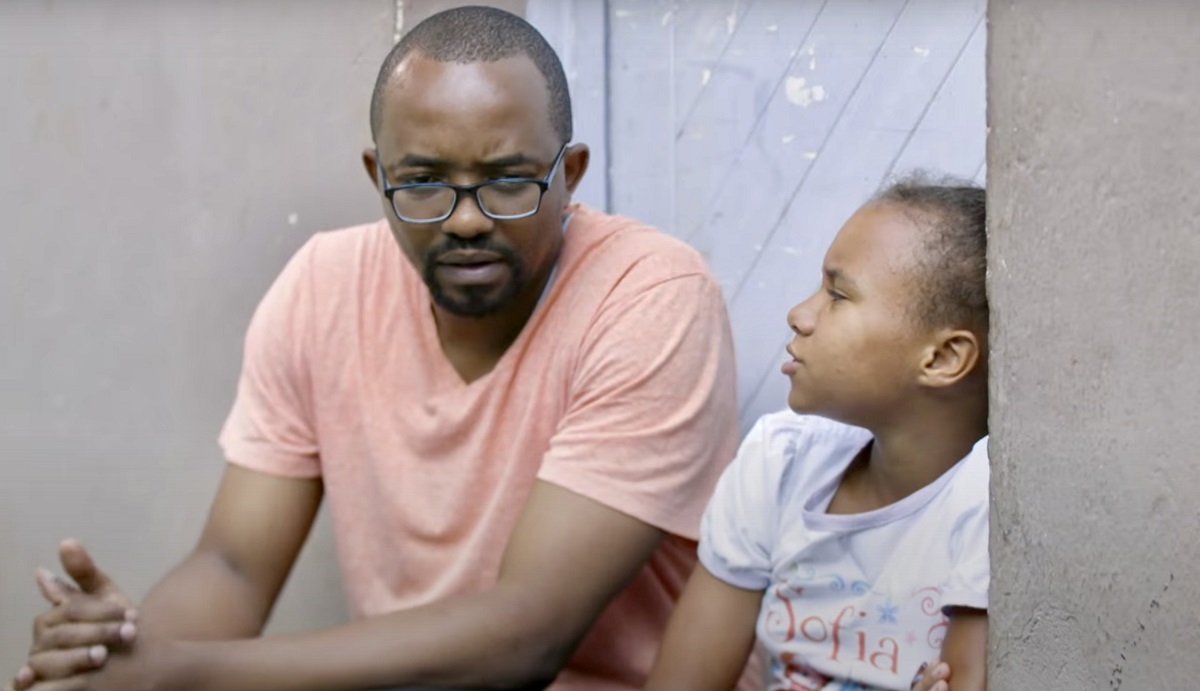 Being a single dad to a tween isn't the easiest thing, especially if that tween is as confident and as curious as Stacy, Njoro's daughter in the beloved comedy-drama series Njoro wa Uba. But despite all the challenges in his life, Njoro ( (Joe Kinyua) and Stacy have one of the most mature and beautiful father-daughter relationships on local TV. Kinyua, who's not a father yet, says that being a TV dad has made him confront some really difficult parenting situations, and has somewhat prepared him for being a father in the future. 
Nameless, This Love
A proud #GirlDad, Nameless is definitely one of the best celebrity dads in Kenya, but his peak fatherhood moments have to be watching him dance to his songs with his two daughters in the #TeAmoDanceChallenge. In Eugene Mbugua's docu-reality series This Love, Nameless (together with his wife Wahu), shares more about his family life with the audience, including some sweet moments with their daughters Tumiso and Nyakio.
Jaffar Haze, Kovu
In the Swahili telenovela Kovu, the Hazes are not a perfect family, but Jaffar Haze (Ken Ambani) has always protected his eldest daughter, Rina, from the deep hatred that her mother feels for her. He works hard to keep the dysfunctional family together, despite all the challenges they face. In real life Ambani is also a proud father of four, and he's admitted in a past interview that being a father to teenagers in real life made it easier to embrace his fatherhood as Jaffar.
Biko, Selina
Selina's Biko (Peter Kamau) has come a long way, from forcing the mother of his child to lie about her pregnancy, to finally embracing fatherhood and being the best dad to his young son. It hasn't been easy, especially after Biko Jnr was neglected, but Biko would do anything to protect his son Biko Jnr even from his own self-destructive mother. 
Polycarp, Sol Family
Sauti Sol's Polycarp welcomed his son in 2020, making him the first member of the multi-award-winning band to become a father. In episode 9 of Sol Family, Polycarp and his wife Amanda revealed how they opted for a home birth for their son, who is still known to the world only as Baby O – a deliberate decision not to reveal the baby's name until a later date.
Polycarp also shared the morning ritual he has with his son, adding to the wholesome fatherhood moments he already shares with us on his Instagram page.
Happy Father's Day! For more great dads on Showmax, check out this list of movies to watch that are perfect for Father's Day.