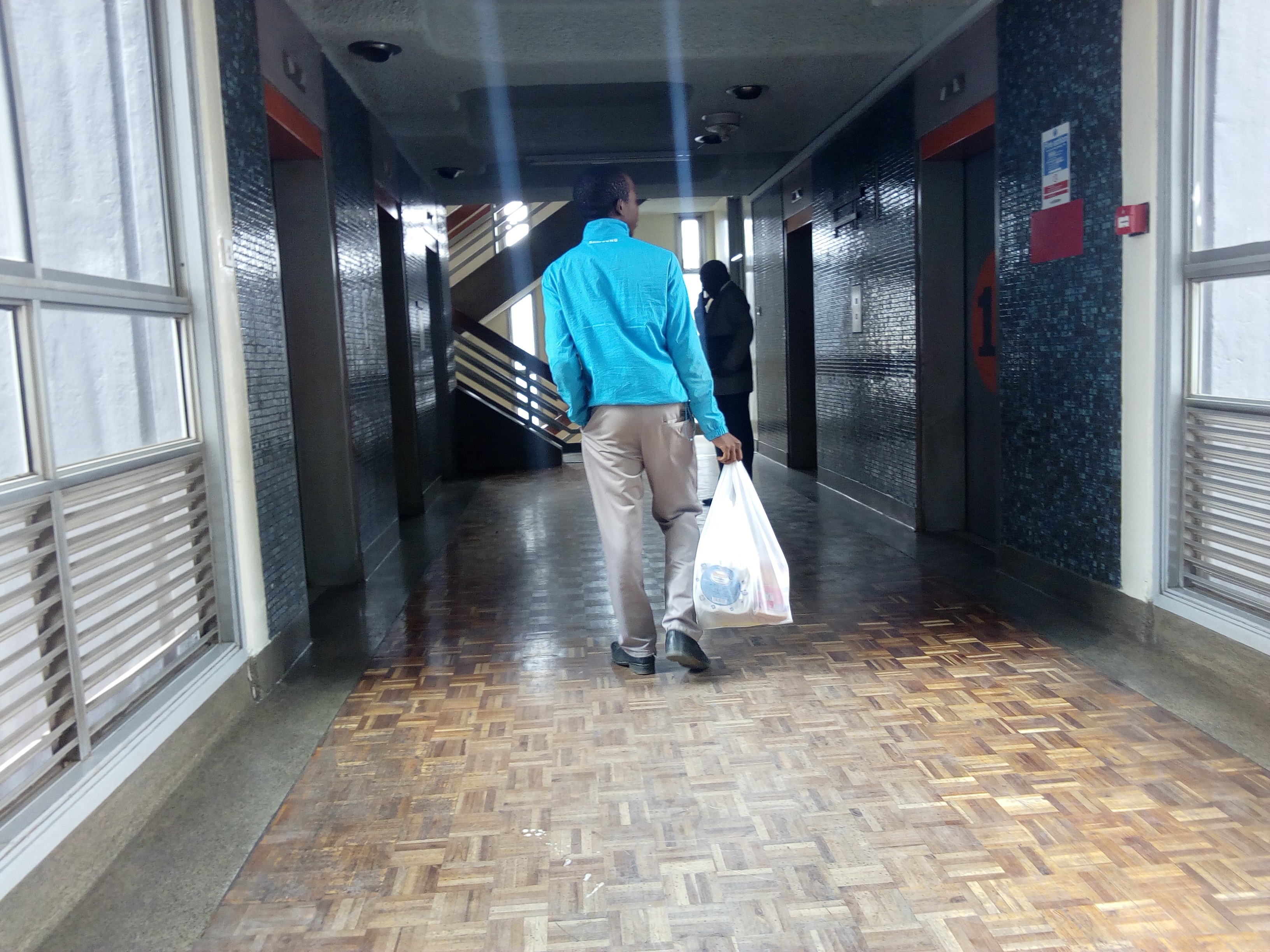 Users holding plastic paper bags at home will have an opportunity to return the bags to select retailers who have initiated a recycling programme.
The Director General of the National Environmental Management Authority (NEMA) Geoffrey Wahungu says Uchumi, Tuskys and Nakumatt Supermarkets have agreed on a take back scheme.
"Citizens can take back the polythene bags they are holding in their houses to the bins located in these retail chains. Not all paper bags will be amenable to recycling …the really dirty ones don't make economic sense because it takes some cost to clean them," Wahungu said during the flag off of NEMA's enforcement team,  according to Capital FM News.
The team, working with the police, is inspecting compliance of the ban by manufacturers and retailers.
Those who are still using plastic paper bags will go off with a warning for just today, Wahungu was quoted as saying, clarifying that the county government will be responsible for ensuring compliance by consumers.
She added that a Thika-based recycler will have bins in the three supermarkets to mop up the paper bags.
Several community organisations are already recycling plastic paper bags to make carrier bags and have expressed interest in the take back scheme.
However, Nema in a Tweet said its officers should not harass members of the public as they work on the drop off points.
"No officer from NEMA / County Should harass anybody. The Authority is working on having disposal points where individuals can drop such bags," it said in response to complaints from members of the public.
There were reports that police and Nema officials were stopping vehicles and those found with the plastic bags were being prosecuted on the spot.
Nema also clarified that the ban takes effect tomorrow, February, August 29, and not today.
And in an interview with Reuters, Wakhungu said enforcers will not initially target ordinary wananchi but rather suppliers and manufacturers with the heavy penalties.