Dar to auction 10,000 Ugandan, Rwandan head of cattle
Livestock and Fisheries Minister Luhaga Mpina said the cattle would be sold in a similar manner as the ones recently seized from Kenyans on the Tanzania-Kenya border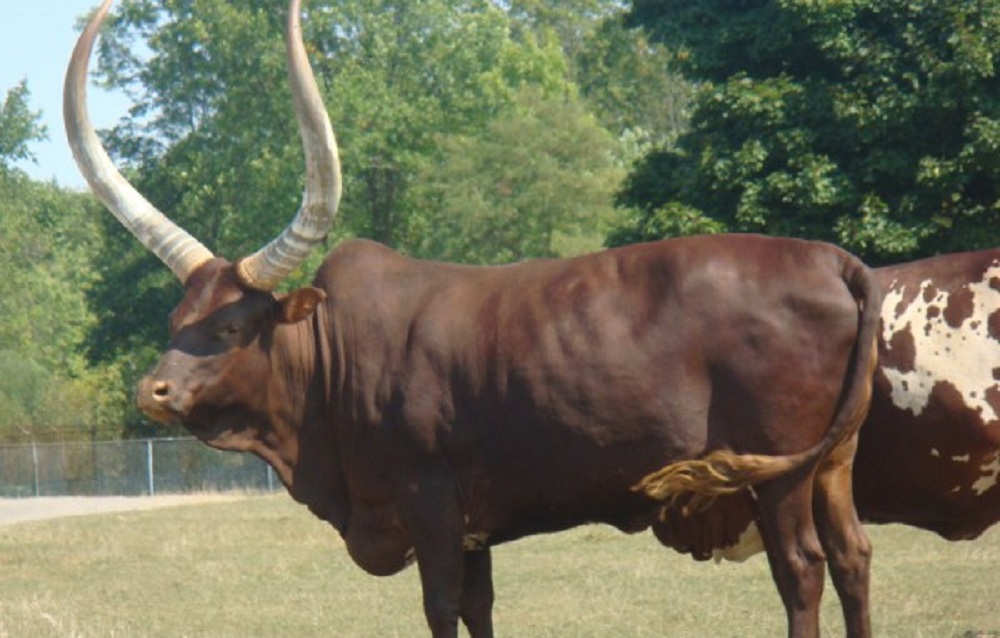 Tanzanian authorities have seized more than 10,000 head of cattle from Uganda and Rwanda that were found inside the country's borders, a Cabinet minister told Parliament on Monday.
Livestock and Fisheries Minister Luhaga Mpina said the cattle would be auctioned in a similar manner as the ones recently seized from Kenyans on the Tanzania-Kenya border.
The minister made the remarks in Parliament when contributing to a discussion on the national development plan for 2018/19.
The government recently auctioned 1,325 head of cattle owned by Kenyan herders, saying they were grazing in Tanzania illegally.
Mpina accused Ugandan and Rwandan pastoralists of violating Tanzanian law by driving their animals to graze beyond their borders.
But the minister was quick to explain that relations between Tanzania and other East African Community (EAC) member states were stable.
His remarks come a week after the Kenyan government formally protested to Tanzania over what Nairobi terms "a policy shift that condones hostile actions against Kenyan citizens and their business interests".
Mr Tom Amolo, Kenya's Political and Diplomatic Secretary in the Foreign Affairs ministry, criticised Tanzania's decision to burn chicks imported from Kenya as well as auction animals from Kenyan herders without involving authorities in Nairobi.
He said such actions risked soiling historical relations between the two countries.
The Kenyan Maasai community also reportedly recently seized at least 4,000 head of cattle from Tanzania, ostensibly in retaliation.
Commissioner of Kajiado County in southern Kenya, Harsama Kello, said he was trying to stop the Maasai community in Kenya from confiscating cattle from Tanzania as an act of revenge.
Minister Mpina said the Tanzanian government was not aware of the incident.
Nestlé, US varsity unveil fully funded pediatric nutrition course
Over 30 nurses and nutritionists from Kenya have successfully completed a seven-month Post Graduate Diploma Programme in Pediatric Nutrition (PGPN) course developed and offered in association with Boston University School of Medicine (BUSM) and supported by Nestlé Nutrition Institute.
Boston University and Nestlé Nutrition Institute launched the programme to help bridge the knowledge gap in pediatric nutrition as a means of addressing the rising cases of infant and maternal malnutrition in the country. This was with the realisation that proper nutrition in the first 1,000 days has a profound impact on the child's ability to grow, learn and thrive and has a lasting impact on long-term health, Pediatric nutrition is a rapidly evolving area where new scientific advances are occurring at a rapid pace.
"In order to help keep healthcare professionals up-to-date on the evolving science, Nestlé provided funding to develop a dedicated global program entitled "Post Graduate Programme in Pediatric Nutrition (PGPN)." The program has been developed in partnership with MedInscribe and BUSM, a leader in medical education and research, with MedInscribe providing logistical support," said Ciru Mirung'u, Managing Director at Nestlé East Africa.
Over 100 healthcare professionals drawn from Kenyan public and private universities have gone through the programme boosting their ability to integrate pediatric nutrition into clinical practice to help in the fight against infant mortality and malnutrition. According to Kenya Demographic Healthy Survey 2014, infant mortality rate is 39 deaths per 1,000 live births and under-five mortality rate is 52 deaths per 1,000 live births while 26% of children under 5 are stunted (too short for age).
"It is our hope that the healthcare professionals who have successfully gone through all the modules in this programme, will apply the knowledge obtained in this course to not only help address some of these challenge but also ensure that every pregnant mother delivers a healthy baby and that the children grow healthy and strong to participate in nation building," said Ms Miring'u.
She, further said, "this program offers a unique opportunity to strengthen healthcare professionals' knowledge and practice in pediatric nutrition by familiarizing them with evidence-based guidelines and recommendations through a series of online learning modules, delivered in various formats including text, video and audio. The final stage of education is presented in a series of live meetings delivered in various locations worldwide."