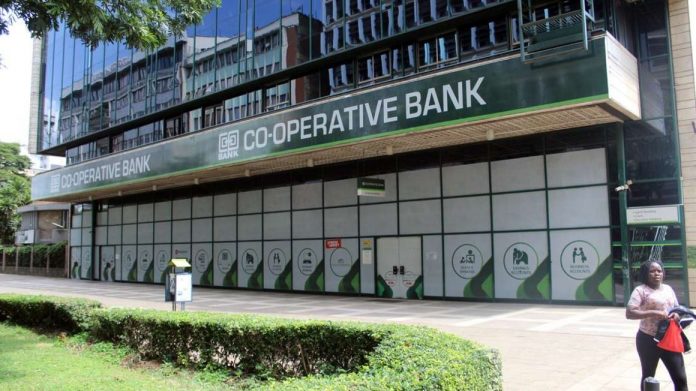 Co-operative Bank on Thursday, August 25 published its results for the six months ended June 30. The bank saw its half-year net profit surge 55.7% to Ksh11.5 billion compared to Ksh7.4 billion in H1 2021.
Growth was driven by a spike in revenues. Interest income grew from Ksh25.9 billion in H1 2021 to Ksh28.5 billion in H1 2022.
Non-interest income also increased to Ksh13.3 billion in H1 2022 up from Ksh10.3 billion in the corresponding period last year. The banking group's total assets grew 5.4% to Ksh603.9 billion from Ksh573 billion last year.
Total operating income grew by 17.8 per cent from Ksh29.2billion to Ksh34.4 billion. The board, however, did not recommend the payment of an interim dividend for the period.
Customer deposits grew to Ksh423 billion, a 4% from Ksh407.7 billion.
READ>>Equity Mints Ksh23.7 Billion Profit in Six Months
READ>>KCB's Half Year Profit Jumps 28PC To Ksh19.6B
READ>>NBK Posts Ksh729 Million Half-Year Profit
Shareholders' funds grew to Ksh96.7 billion up from Ksh92.6 billion in the same period in 2021. The results announced by Co-op Bank continued the trend of strong financial performances by Kenyan banks in the first half of the year.
Commenting on the performance, Co-op Bank CEO Gideon Muriuki stated: "The strong performance by the Bank is in line with the Group's strategic focus on sustainable growth, resilience, and agility."
Equity, KCB and NCBA are among Tier-1 banks that have reported surges in profitability in H1 2022. Growth is being driven by accelerated economic recovery compared to the hard-hitting impact of Covid-19 on the economy over the past two years.