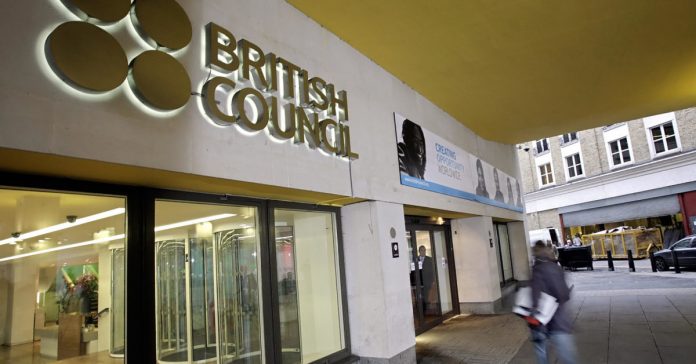 The British Council has launched the Innovation for African Universities (IAU) programme aimed at bringing together universities in Kenya, across Sub-Saharan Africa, universities in the UK and organisations supporting the entrepreneurial ecosystems in Sub-Saharan Africa. The programme aims to grow universities' capabilities for fostering innovation and entrepreneurship, developing the skills graduates require to build sustainable industries, companies and services.
The IAU programme comprises 24 project partnerships that will grow and strengthen the culture of entrepreneurship and innovation within universities in Kenya, Ghana, Nigeria, South Africa and the UK.
Through stronger peer to peer connections and sharing best practices and knowledge between higher education institutions, the programme aims to enhance students' employability and support economic development across Sub-Saharan Africa.
"By bringing together universities from across the UK and Sub-Saharan Africa with organisations supporting innovation and entrepreneurship in the region, we can facilitate an exchange of learning, ideas, knowledge and connections to enable universities to become key champions for innovation and entrepreneurship," says Moses Anibaba OBE, Regional Director Sub-Saharan Africa British Council.
"At the British Council we recognise the key role universities can play in the entrepreneurial ecosystem in Africa, helping enable African youth to become the job creators of tomorrow and drivers of economic development in the continent."
Youth are Africa's greatest asset, with the youth population in Sub-Saharan Africa expected to double to over 830 million by 2050. This growth will bring unprecedented opportunities for entrepreneurship and innovation. But many young Africans lack the opportunities, training and support to develop their ideas for businesses and enterprise.
The IAU programme will strengthen the capacity of universities to support students with entrepreneurial ambitions and enable universities to participate and provide meaningful contributions as key players in the entrepreneurship ecosystem in their respective countries.
"The objectives of this Innovation for African Universities programme resonate very well with the priorities of the higher education sector in Kenya. The IAU programme seeks to build the capacity of African universities to engage more positively with entrepreneurship ecosystems. I believe this will enable our universities to not only market industry-ready graduates that are ready to empower a new generation of innovators who are skilled to create jobs and leverage commercialization for economic development, but this will create a base for the sustainability of our universities and collaboration with industry and the private sector," says Darius Mogaka Ogutu, Director of University Education and Research, Ministry of Education, Kenya.
The programme's three Centre of Excellence partners, University of Nairobi, Bayes Business School at City University of London and ChangeSchool, will manage the IAU programme and facilitate the exchange of learning across the programme's network of partners.
Universities in Kenya, Ghana, Nigeria and South Africa and the UK were invited to apply as network partners. The successful 2021 IAU network partners will receive funding of up to £60,000 to deliver their projects, which address entrepreneurship, youth employability, climate change and digital innovation. The inspiring projects address local and global challenges, reflecting their extensive understanding of community needs and challenges.
"The IAU programme offers a great opportunity for universities in Subsaharan Africa to spur innovation and entrepreneurship culture and mindset among the academia and students. This will create businesses and employment opportunities among the youth in Africa," says Professor Mary Kinoti, University of Nairobi.
Read: INTERVIEW: Private Universities Expanding Access To Higher Education
>>> KenGen MD Rebecca Miano Joins World Bank Group's Advisory Council