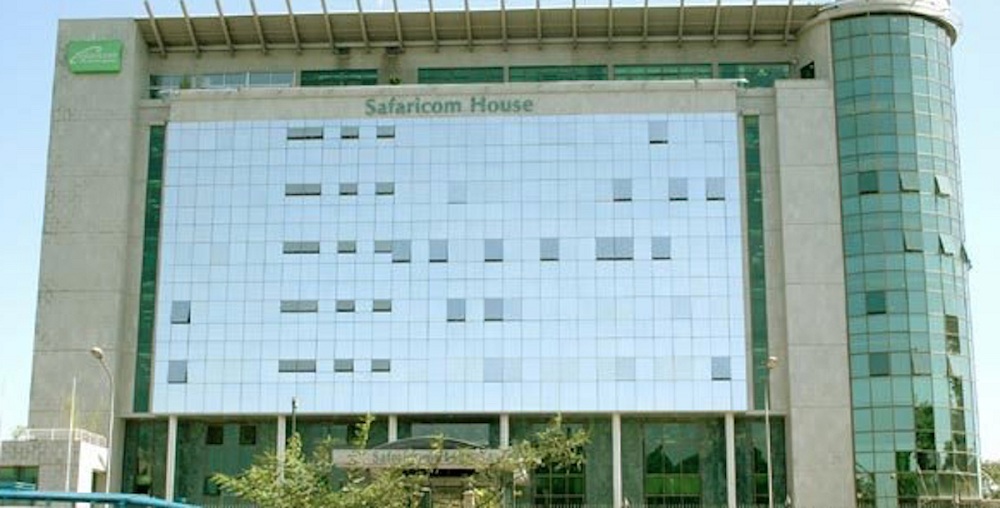 Safaricom has been ranked the best company to work for in Kenya, according to a new report that puts the mobile services provider ahead of United Nations, KenGen, Google and Kenya Revenue Authority. The ranking results from recruitment firm Brighter Monday's 2018 Best 100 companies to work survey. Other companies in the top ten include Centum Investments, Kenya Power, Pricewaterhouse Coopers, Unilever and Coca-Cola. [See full list below]
In determining the best 100 companies to work for, the survey looked at attributes that matter most to employees which include pride, culture, career growth, diversity, inclusion as well as competitive pay package. Brighter Monday says it used an online survey of its database of more than 800,000 employees and analyzed feedback from current and former employees of the companies listed.
"Respondents were expected to provide information on defining attributes like gender, age and their level of experience. This data was then analyzed and clustered to create the report," the firm says.
According to the report, men occupy more senior level jobs while women take up more entry-level and mid-level jobs with a higher percentage of males on the higher salary bracket. The level of job satisfaction is low in both male and female employees, but lower in the female employees as they posed a greater flight risk (willing to leave their current place of work) when compared to their male counterparts.
The report further revealed that 60% of the employed earn salaries of less than Ksh50,000 while 21% earn between Ksh50,000 and Sh100,000. Eight per cent earn between Ksh101,000 and Sh105,000 and 6% between Ksh151,000 and Sh250,000. Just 3% of the respondents reported earning Ksh251,000 to Sh400,000, while only 2% said they earned more.
Meanwhile, younger employees have a positive perception of their companies but they are still willing to leave when better opportunities come knocking. Both men and women value the same traits in a company. The top 3 traits being: Good Pay, Job Security, and Proximity to Home.
LIST OF THE TOP 100 COMPANIES TO WORK FOR IN KENYA IN ORDER OF RANKING
SAFARICOM
UNITED NATIONS,
KENGEN
GOOGLE
KENYA REVENUE AUTHORITY
CENTUM INVESTMENTS
KENYA POWER
PRICEWATERHOUSECOOPERS (PWC)
UNILEVER
COCA-COLA
DELOITTE
KENYA PIPELINE COMPANY
KENYA AIRWAYS
KENYA COMMERCIAL BANK (KCB)
KENYA PORTS AUTHORITY (KPA)
KPMG
BAT
MICROSOFT
WORD BANK
NGO
ORACLE
CENTRAL BANK OF KENYA (CBK)
BIDCO
CYTONN
PROCTOR & GAMBLE (P&G)
PENDA HEALTH
TOTAL
ANDELA
GENERAL ELECTRIC
GOVERNMENT OF KENYA
WORLD VISION
GLAXOSMITHKLINE
AMREF
BALLORE
BROOKSIDE
IBM
KENYA REDCROSS
TETRA PARK
UNEP
KTDA
BRITAM
EQUITY BANK
GENERAL MOTORS
ILRI (INTERNATIONAL LIVESTOCK RESEARCH INSTITUTE)
KENYA AIRPORTS AUTHORITY (KAA)
TOYOTA
BAMBURI
BRITISH COMMISSION
DAVIS &SHIRTLIFF
DHL
KENYA BREWERIES LTD (KBL)
NHIF
PLAN INTERNATIONAL
UNICEF
EACC (ETHICS & ANTI-CORRUPTION COMMISSION)
NATION MEDIA GROUP (NMG)
BARCLAYS BANK
COMMERCIAL BANK OF AFRICA (CBA)
G4S
ICEA LION
JUBILEE INSURANCE
KEBS
MCKINSEY & COMPANY
MICHELLE COTTS
NESTLE
VIVO ENERGY
ROYAL MEDIA SERVICES
TULLOW
STANBIC BANK
AIRTEL
CO-OPERATIVE BANK
GEOTHERMANL DEVELOPMENT CORPORATION (GDC)
JOHNSON & JOHNSON
KENYA NATIONAL BUREAU OF STATISTICS (KNBS)
KENYA WINES AGENCY (KWAL)
KIBOS SUGAR
KNIGHT FRANK
MAERSK
MONSANTO
NAIROBI WATER
SPORTPESA
SAMSUNG
SAROVA HOTELS
SERENA HOTELS
TATA
ICRAF
KENYA NATIONAL HOSPITAL
SAVE THE CHILDREN
AAR
BRIGHTER MONDAY
AIG
ALEXANDER FORBES
BAYER
BOMILL
BONFIRE ADVENTURES
CHILD FUND
NAIROBI CITY COUNTY
CATHOLIC RELIEF SERVICES (CRS)
FAIRMONT
HEINEKEN