How to negotiate for the best salary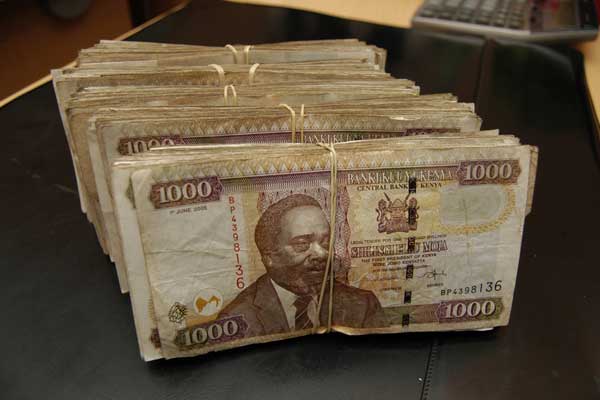 Negotiate salaries during an interview can be quite a daunting task. Most people dread it since you don't want to aim too high and lose out on the job or aim to low and risk selling yourself short.
Mr Tom Kamaliki, the HR Manager at ICAP Kenya, shares some of the best tips on the right way to bargain and the mistakes to avoid.
To begin with, he states that all salaries are negotiable. "People have this mentality that it is only people in senior positions who can negotiate yet I have had to negotiate with people like drivers and cooks. So long as a job is salaried there is always room for negotiation. The only people that I can think of who don't have the capacity to negotiate would be entry level job seekers or the likes of graduate trainees," he says.
Here are five key things to consider:
Education and Experience: One, the most obvious one is education and experience. "That will never lack in any negotiation and is a key determinant of the amount you will get". The more educated you are the more pay you will bargain for.
Cost of living: Should the cost of living be high, most definitely people would want a higher salary to cushion themselves.
Salary history: "As an employer I would want to know what you have been earning in the past so as to determine what amount would be appropriate to offer you in the future".
Rare skills and industry: If you have a skill where only you and a limited number of people in your industry can perform such as nuclear physicists then that will work to your advantage.
Responsibilities and scope of the work: If you have a lot of duties or your job duties are major that would be a good reason for salary negotiation. For example, if you have a high risk job that may involve you putting yourself in harm's way and really adds to the value of your organization, salary negotiation would suffice.
Mistakes to avoid
Kamalik says:  "I have seen instances where people go out and get Masters degrees and then approach me that they want a salary increment since now they're more qualified. This never ends well in their favour since I can't give such a person a pay rise." If you want the salary increment, that Masters degree that you're flaunting, has to first add value to the organization. If it doesn't, then my friend you will end up talking to yourself.
People need to check the requirements of the job they have before going for further studies. "There is no point in you getting a Masters in a field where an employee with a diploma can get the same job. As an employer I wouldn't give you the pay rise you requested but would rather hire the person with a diploma. More so if he's more qualified and experienced then you are."
Wrong perception of an organization. "Some employees leave smaller companies for bigger ones thinking they will earn more since the organisation is bigger. For example, if a person leaves telecommunications company A for B, since B is bigger and it made let's say 3.5 billion before tax, it doesn't necessarily mean that now company B will be able to offer you one million."
Effective negotiation tips
Be confident in yourself, your experience and your skills. "Don't be desperate and blurt out that you will take any amount since the economy is bad or that you have so many problems and need the money really badly. Stay professional".
Do a proper survey of how much the pay is for people in your capacity and with your skills. That way you'll be able to gauge your range and determine your worth.
Don't ignore job interviews simply because the salary they're offering isn't what you think it should be. "After all, isn't that why it's called a salary negotiation? Just attend the interview and listen to what they have to say and who knows you could get a bigger and better job with a better salary than originally offered."
Be confident and be flexible. Know your worth as an employee and what you're willing to take. If there's some room to flex, do so and don't be too rigid. (careerpointkenya.co.ke)
[crp]