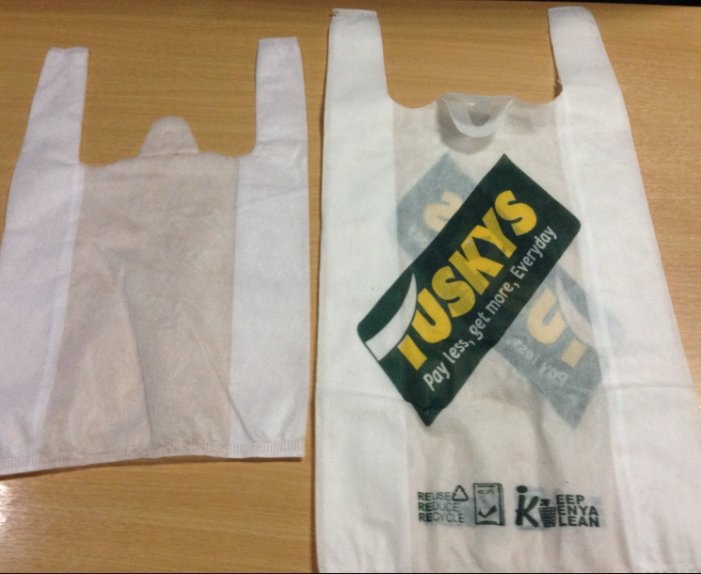 Kenyans are known for creativity, even innovation. So, why are our companies not taking advantage of the ban on plastic paper bags by the Ministry of Environment to step up their publicity? I blame it on indecision and lack of commitment.
Our corporate sector cannot give any excuses. Ever since the ban was gazetted in February this year, they have had quite a long time to strategise on the branding options available. Although I have seen one or two branded bio-degradable paper bags on the streets since the ban became effective on August 28th, the potential has not even been scratched yet.
This is the time companies, especially those that claim to be environmentally sensitive, should have done some corporate social investment by producing a massive amount of affordable carrier bags. The vast numbers would guarantee economies of scale, ensuring that the mass market accesses the bags cheaply.
The cheapest price of the new generation paper bags is currently Ksh10 apiece, and the most expensive at Sh40. This depends on the size, and may be the quality or toughness of the texture. Even at the cheapest price, this is still expensive for the market that lives below the poverty line.
This is where technology transfer from a country like China can come to the rescue. Instead of the companies previously producing polythene bags procrastinating and waiting for a change of heart by the authorities, they should have offered leadership and procured the resources needed to produce bio-degradable bags.
The idea here is not to be rich overnight! Multiply a profit of say, Ksh2 per paper bag for a Ksh5 bag sold in a market with indefinite demand. Surely, the visibility of a brand would go beyond leaps and bounds.
Of importance, the bags should come in various shapes and sizes to cater for the different needs of consumers. For instance, there should be customized bags for packing and carrying delicate goods, groceries, consumer products and chemicals. There is a wide range of possibilities, each having its ideal use. That's a fertile business opportunity right there!