In plastic bags ban, Kenyans lose a faithful servant
Juala is a necessary evil in many households, and Kenyans will learn how to live without an item that has made life easier for them for years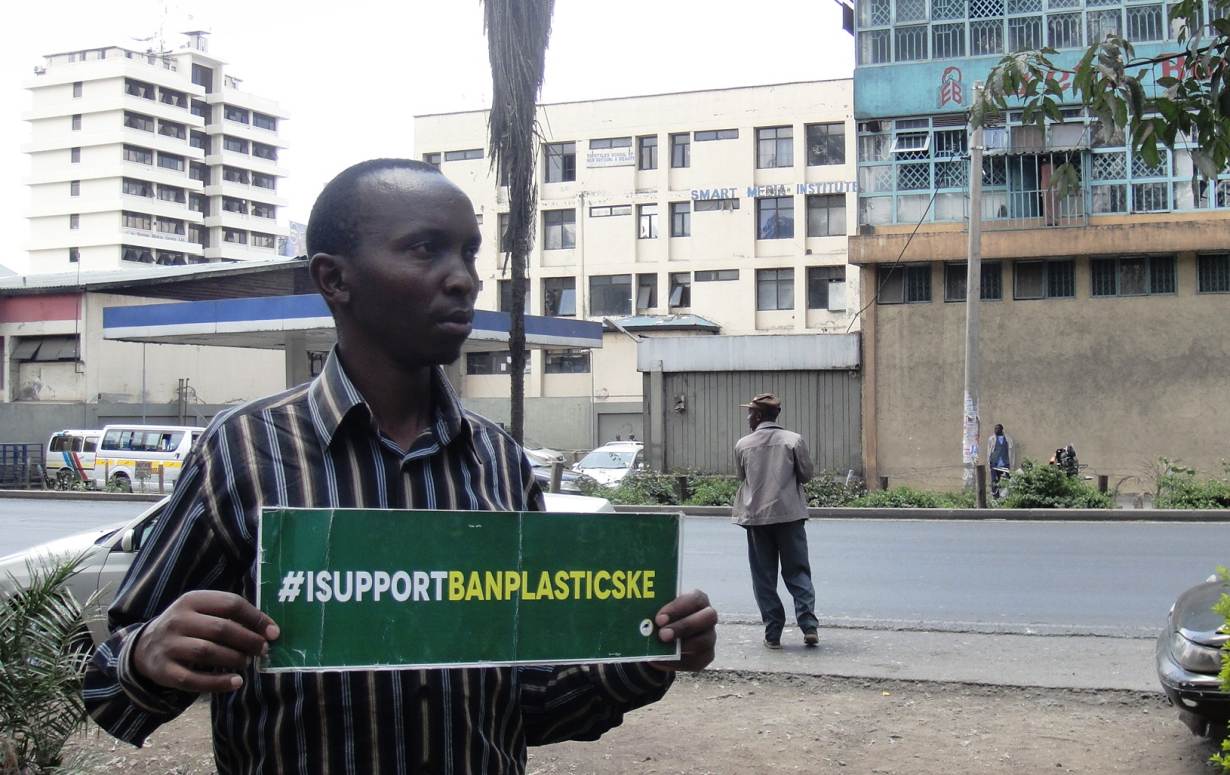 Time has come for it to die, because of its stubbornness to the environment. Though perceived to be hazardous, it has become the darling of many hence it might not vanish easily. Statistics show that supermarkets and retail outlets produce at least 100 million plastic bags annually. It has become part and parcel of lives of all Kenyans over the years and no one can imagine a life without it.
The polythene carrier bags are set to exit the stage by next month to reduce environmental pollution following a ban by Environment and Natural Resources Cabinet Secretary Judy Wakhungu in February this year. However, how  effective the order will be is still uncertain since a similar directive by the National Environmental Management Authority (NEMA) to ban the manufacture and importation of the plastic bags in 2011 fell on deaf ears.
Commonly known as paper bags, the polythene bags are found almost everywhere, be it in cars, offices, at home, in the market, in people's pockets or even dumpsites. This shows how much it is treasured across all divides of life, from the poor to the rich.
What would life look like without a plastic bag to carry sukuma wiki from that mama mboga? It is one of the many uses plastic bags are known for as Kenyans brace for their exit in a week's time. Most people who use them for shopping will have to look for alternative ways to carry their goods from the market place and shops.
They will be required to buy reusable bags, a move that will save supermarkets the expenses they have been incurring in providing polythene papers free of charge for shoppers.
The century old product has also been used as a storage bag for most people. After doing shopping, most people reuse the plastic bags to store household stuff. This might still continue, provided they are not used publicly since government officers might not be forced to comb your house for plastic bags, hence you remain safe.
Plastic bags, being trash in most cases have also been used to collect all kind of trash bearing in mind they are less reactive to chemicals and corrosion, hence can contain any kind of reactive substances. With the eradication of the bags, reusable plastic containers will take their place. They will, however, be missed for their simplicity and mobility to dumpsites.
Also, they have been used as carrier bags. The small scale retailers rarely offer these bags for free; hence you have to buy a new one every time you go shopping in the grassroots.
Children will also not be left out. Who has grown in the rural areas and never made a ball out of plastic bags? In fact, the future generation might be amazed to hear that plastic bags were once used to make balls.
Lastly is employment. There are over 176 plastic manufacturing companies in the country, which is 3.4% of all the manufacturers combined with an estimated cost value of the sector at Ksh 88 billion. However, they might not become purely extinct, the reduced market will see many lose their daily source of income, both directly and indirectly.
Nema's decision to exempt certain types of polythene bags under strict guidelines, however, means a continued existence for some.
Babu Owino arrested over Uhuru slur
The first time MP is being grilled at Mazingira House, the DCI headquarters, over his weekend remarks in Dagoretti, Nairobi
Embakasi East Member of Parliament Babu Owino has been arrested and taken to the Directorate of Criminal Investigation (DCI) headquarters for using disparaging remarks against President Uhuru Kenyatta and threats to force him out of office.
His remarks on Sunday during a campaign tour of Dagoretti in Nairobi, during which he referred to the President as "mtoto wa mbwa" ( son of a dog) set social media ablaze with Jubilee supporters demanding his arrest as those supporting Raila comparing him with Gatundu South MP Moses Kuria.
His arrest came as protesters took to the streets of Kiambu and Ruiru towns to express their distaste to Owino's remarks, demanding his arrest and an apology from him. Business and transport operations have been paralysed along Kiambu Road and at Ruiru on the Thika Superhighway.
The MP, however, refused to apologise, saying that his remarks were not directed to President Uhuru, and that he owes no one apology.
"I will not apologize to anyone because I called nobody's name during my yesterday's address. We have so many presidents in Kenya, from the President of Sonu to all presidents of students union in Kenya, President of the Supreme Court, President of Youth senate and many more. However I will stick to objective politics and will never abuse anybody," wrote Owino.
Women Representative of Nairobi Esther Passaris, who was present, has distanced herself and the Nasa Coalition from Babu's words and conduct, and apologised to former First Lady Mama Ngina and the Kenyatta family for the insults.
"I would like to condemn in the strongest terms possible the utterances made by my fellow MP Babu Owino during our campaign rally in Westlands and Dagoretti North yesterday. As a mother, I sincerely apologize to the former First Lady, Her Excellency Mama Ngina Kenyatta, and her family over the insult and disrespect meted on her, which neither depicts nor reflects the character or direction envisaged by our Party leader the Rt Hon. Raila Odinga and the NASA principals," Passaris said in a statement posted on Twitter.
"Freedom of speech comes with responsibility, and I beg my fellow politicians and Kenyans on both sides of the divide not to abuse this freedom whether on social media or otherwise," she said.
According to Passaris,  no matter how big political differences are, there is a line that should not be crossed.
This is not the first time the MP is finding himself in trouble over derogatory remarks since he was elected into Parliament a month ago.
During his swearing in ceremony, Owino was forced to repeat his oath allegiance after pledging loyalty to Raila referring to him as the President of Kenya.
He, however, got away with utterance of the 'Tibiim' slogan at the end of the swearing in.