In plastic bags ban, Kenyans lose a faithful servant
Juala is a necessary evil in many households, and Kenyans will learn how to live without an item that has made life easier for them for years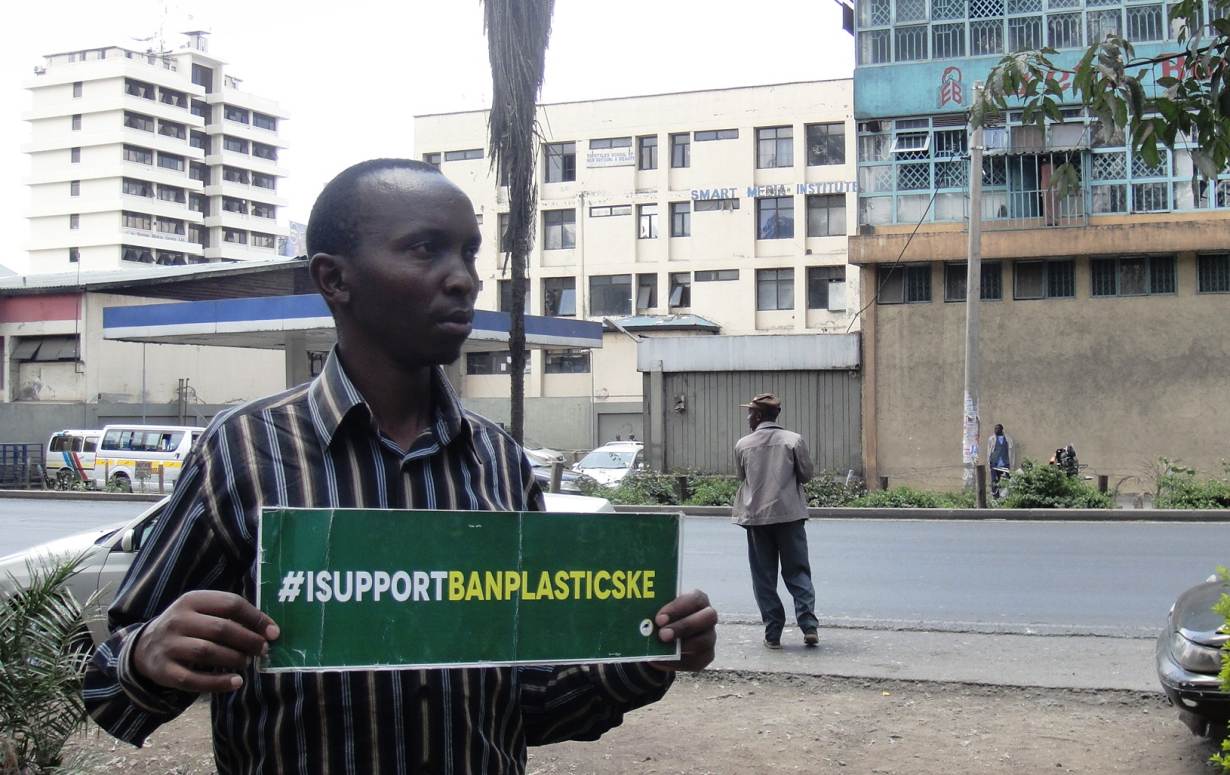 Time has come for it to die, because of its stubbornness to the environment. Though perceived to be hazardous, it has become the darling of many hence it might not vanish easily. Statistics show that supermarkets and retail outlets produce at least 100 million plastic bags annually. It has become part and parcel of lives of all Kenyans over the years and no one can imagine a life without it.
The polythene carrier bags are set to exit the stage by next month to reduce environmental pollution following a ban by Environment and Natural Resources Cabinet Secretary Judy Wakhungu in February this year. However, how  effective the order will be is still uncertain since a similar directive by the National Environmental Management Authority (NEMA) to ban the manufacture and importation of the plastic bags in 2011 fell on deaf ears.
Commonly known as paper bags, the polythene bags are found almost everywhere, be it in cars, offices, at home, in the market, in people's pockets or even dumpsites. This shows how much it is treasured across all divides of life, from the poor to the rich.
What would life look like without a plastic bag to carry sukuma wiki from that mama mboga? It is one of the many uses plastic bags are known for as Kenyans brace for their exit in a week's time. Most people who use them for shopping will have to look for alternative ways to carry their goods from the market place and shops.
They will be required to buy reusable bags, a move that will save supermarkets the expenses they have been incurring in providing polythene papers free of charge for shoppers.
The century old product has also been used as a storage bag for most people. After doing shopping, most people reuse the plastic bags to store household stuff. This might still continue, provided they are not used publicly since government officers might not be forced to comb your house for plastic bags, hence you remain safe.
Plastic bags, being trash in most cases have also been used to collect all kind of trash bearing in mind they are less reactive to chemicals and corrosion, hence can contain any kind of reactive substances. With the eradication of the bags, reusable plastic containers will take their place. They will, however, be missed for their simplicity and mobility to dumpsites.
Also, they have been used as carrier bags. The small scale retailers rarely offer these bags for free; hence you have to buy a new one every time you go shopping in the grassroots.
Children will also not be left out. Who has grown in the rural areas and never made a ball out of plastic bags? In fact, the future generation might be amazed to hear that plastic bags were once used to make balls.
Lastly is employment. There are over 176 plastic manufacturing companies in the country, which is 3.4% of all the manufacturers combined with an estimated cost value of the sector at Ksh 88 billion. However, they might not become purely extinct, the reduced market will see many lose their daily source of income, both directly and indirectly.
Nema's decision to exempt certain types of polythene bags under strict guidelines, however, means a continued existence for some.
Mugabe under siege as military takes power
Zimbabwe's military on Wednesday confirmed that it had seized power in a targeted assault on "criminals" around President Robert Mugabe, but gave assurances that the 93-year-old leader and his family were "safe and sound".
Military vehicles took to the streets of the Zimbabwean capital and prolonged gunfire was heard near the presidential residence early Wednesday as questions mounted over Robert Mugabe's grip on power, even as the army denied a coup in a state broadcast.
Tensions between the 93-year-old leader and the military that has helped prop up his reign have intensified in recent days, with Mugabe's Zanu-PF party on Tuesday accusing army chief General Constantino Chiwenga of "treasonable conduct".
The military's actions have been seen as a major challenge to Mugabe, but Major General Sibusiso Moyo went on state television in the early hours of Wednesday to deny the army was targeting the increasingly frail leader. "It is not a military takeover of government," Moyo said, reading a statement.
In a short broadcast on national television, which was seized overnight by soldiers, a spokesman for the military said it expected "normalcy" to return as soon as it had completed its "mission".
According to a government source, Finance Minister Ignatius Chombo among those detained by army.
Chombo was a leading member of the so-called 'G40' faction of the ruling ZANU-PF party, led by Mugabe's wife Grace, that had been vying to succeed the 93-year-old president.
Following is the text of an address made by Zimbabwe Major General SB Moyo, Chief of Staff Logistics, on national television after the military seized power:
"We wish to assure the nation that His Excellency the President of the Republic of Zimbabwe, and commander in chief of Zimbabwe Defence Forces, Comrade RG Mugabe, and his family are safe and sound and their security is guaranteed. We are only targeting criminals around him who are committing crimes that are causing social and economic suffering in the country in order to bring them to justice.
As soon as we have accomplished our mission, we expect that the situation will return to normalcy. To the civil servants, as you are aware, there is a plan by the same people to influence the current purging that is taking place in the political sphere to the civil service. We are against that act of injustice and we intend to protect every one of you against that.
To the judiciary, the measures underway are intended to assure that as an independent arm of the state you are able to exercise your independent authority without fear of being obstructed as has been the case with this group of individuals.
To our members of parliament, your legislative role is of paramount importance, of peace and stability in this country, and it is our desire that a dispensation is created that allows you to serve your respective political constituencies according to democratic tenets.
To the generality of the people of Zimbabwe, we urge you to remain calm and limit unnecessary movement.
However, we encourage those who are employed and those with essential business in the city to continue their normal activities as usual. Our wish is that you will enjoy your rights and freedoms and that we return our country to a dispensation that allows for investment, development and prosperity that we all fought for and for which many of our citizens paid the supreme sacrifice.
To political parties, we urge you to discourage your members from engaging in violent behaviour. To the youth, we call upon you to realise that the future of this country is yours. Do not be enticed with the dirty coins of silver, be disciplined and remain committed to the efforts and values of this great nation.
To all churches and religious organisations in Zimbabwe we call upon your congregations to pray for our country and preach the gospel of love, peace and unity and development.
To both our people and the world beyond our borders, we wish to make this abundantly clear this is not a military takeover of government.
What Zimbabwe defence forces is doing is to pacify a degenerating political, social and economic situation in our country which if not addressed may result in violent conflict.
We call upon all the war veterans to play a positive role in ensuring peace, stability and unity in the country. To members of the Zimbabwe Defence Forces, all leave is cancelled and you are all to return to your barracks with immediate effect.
To the other security forces, we urge you to cooperate for the good of our country. Let it be clear we intend to address the human security threats in our country. Therefore any provocation will be met with an appropriate response.
And to the media, we urge you to report fairly and responsibly.
We thank you." (additional reporting by Reuters)