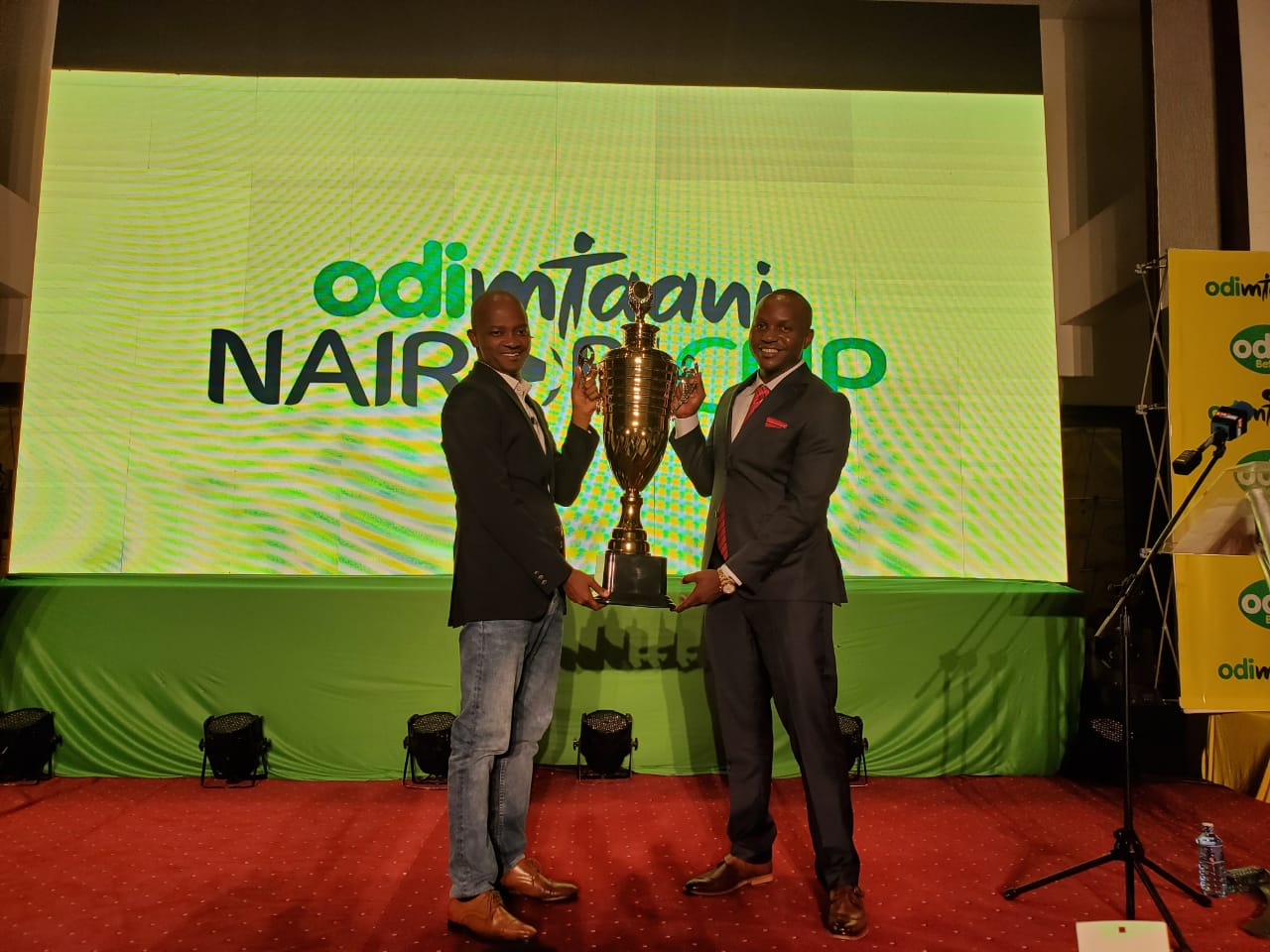 The Football Federation of Kenya (FKF) and leading betting firm Odibets have launched the first-ever Nairobi Mtaani Cup.
The tournament is a first of its kind program set to bring together teams from Nairobi County that will battle it out for the grand prize of Ksh 500, 000. Odibets has chipped in Ksh 20 million into the tournament to help take care of the prize money, kitting of all participating teams and tournament logistics.
Speaking at the launch of the tournament, Former Harambee Stars captain Musa Otieno urged young footballers to always maintain discipline in sports if they want to achieve their goals.
The two-month-long football tournament is set to bring together over 140 teams from Nairobi. The teams will lock horns in a quest to reach the finals which will be played on May 3, 2020,at Camp Toyoyo Grounds.
The top scorer, best player, and best goalkeeper will each receive a cash prize and gift hamper.
Late last year, FKF inked a multi-million deal with Odibets aimed at growing local football talent at the grass-root level.
The three-year deal saw all FKF county leagues renamed Odibets County leagues beginning this season. The betting firm has also managed to provide playing kits to the various teams playing in the County league.
Speaking during the event, Odibets Country marketing manager Aggrey Sayi noted that the tournament is in line with the betting firm's vision of growing untapped talent from the grassroots to national and finally the international level.
"Through this tournament, we hope to harness and foster the immense untapped potential that our grass-root teams have. As we start this journey, we take pride in youth development and believe that our brand resonates with the needs of the clubs that are set to participate in this tournament," Sayi said.
"The Odi mtaani Cup is set to help nurture raw football talent from the mtaa to national and international levels," he added
In his turn, FKF president Nick Mwendwa said that they (FKF and Odibets) are looking forward to nurturing local talent in the country through the tournament.
"Grassroot is the starting point to almost all the stars we adore at the national level, that's why in the four years we have been in the office much of our efforts have been and will remain putting our focus and energy in developing grassroot football," noted Mwendwa
"As a federation, we are thankful to Odibets for being our core grassroots football partner. Their commitment to supporting football mashinani is very much appreciated by the larger football family," he added.