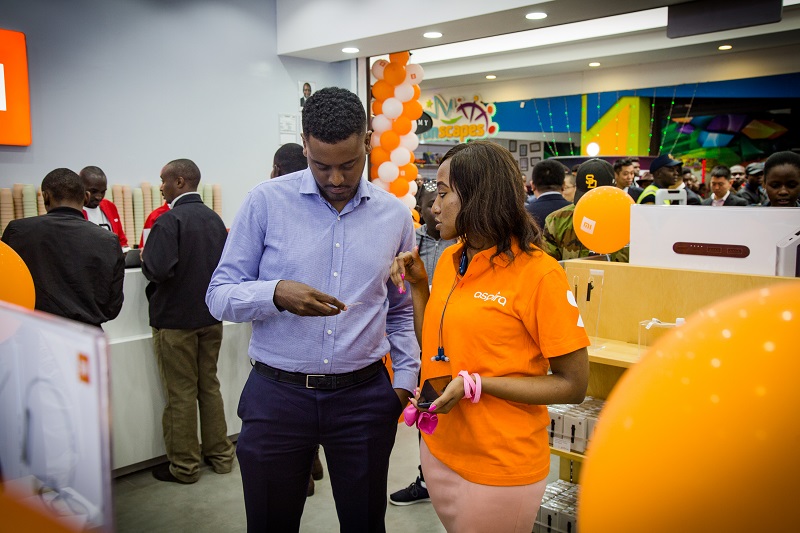 Aspira, a product-financing service provider that enables Kenyans to live their best life by buying products now and paying for them in monthly installments of six, nine and 12 months has partnered with Xiaomi Mi Home to offer Kenyans the opportunity to enjoy cutting edge mobile devices through an affordable financial offering.
As the demand for affordable mobile devices continues to rev across the country, the partnership will take the shopping experience to the next level, by enabling shoppers to enjoy a flexible payment plan.
Speaking during the launch of the first Xiaomi Mi Home store in Sub-Saharan African market on Sunday 14th July at the Hub Mall Karen in Nairobi, Aspira Managing Director Yoeal Haile said that the partnership will bring a significant change to the Kenyan tech market.
"We are honored and very excited to partner with one of the leading global smartphone retailers, with an impressive track record of manufacturing and distributing cutting edge mobile devices," Yoeal said. "The partnership with Xiaomi Mi Home clearly supports our vision to bring to our customers' quality and cutting edge products."
"Being the first company to launch the first retail credit mobile application in Kenya, we have brought a premier financing solution for product related purchases and have enabled our clients to live their best life today," Yoeal added.
As part of the union Aspira customers will enjoy an expanded product offering over 300 different Xiaomi products, ranging from the popular Mi TV Boxes, Mi Band fitness trackers, Vacuum cleaners, Smart switches, Smart lights, Bluetooth speakers to simple things like USB Cables and of course, Xiaomi smartphones and Smart TVs. from Xiaomi Mi store.
Xiaomi East Africa – Sales Manager, Mr Yao Shaofei said that they are excited to open their flagship store in Africa and in Nairobi.
"Kenya is the gateway to Africa and we are very pleased to open our flagship store here as we debut our quality affordable mobile devices in Africa. We are very excited to partner with Aspira to build value to our customers through this flexible payment plan. Digital finance is becoming an integral part of global commerce, for us, it gives us a chance to sell beyond the physical or online store," Xiaomi Country Manager Yao Shaofei said.
''This is a great opportunity for retailers to branch out and take the shopping experience into their local communities through convenient shopping experience and create a special proposition to our customers especially those outside Nairobi." said Shaofei.
Xiaomi showed a taste of what it plans to offer in the Kenyan market by introducing a number of products and three more Xiaomi Homes by the end of Q3 2019. The Xiaomi Mi Home stores will offer products at different price levels.
Read: Nation Digital expert fired leaving 'Indian Gang' hanging on a thread
On the other hand, Aspira continues to be a key player in the financing sector because of our unique business model. Visit Aspira Kenya to learn more about how to use our services.