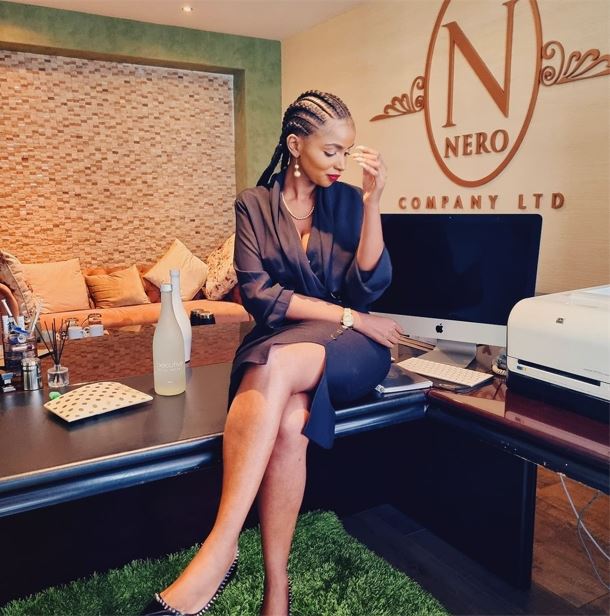 Auctioneers stormed the Kilimani home of Keroche heiress Anerlisa Muigai on Wednesday, May 18 and carted away property in a bid to recover an unpaid debt.
Muigai's efforts to stop the auction ultimately proved futile.
Sources told Business Today that the auction was tied to a case which infamously played out in court and social media.
Details of the matter surfaced in a 2018 c********e, in which lender Mwananchi Credit and one of its directors Dennis Mwangeka Mombo took on Muigai seeking damages for defamation. They were aggrieved by social media posts put up by Anerlisa in which she alleged that Mombo sought to use the company to defraud her.
General damages of Ksh2,500,000 were awarded to Mr. Mombo. The court found that some of Anerlisa's statements were 'extremely defamatory' to him.
At the time, Muigai claimed that a former friend had lured and defrauded her into signing on for a Ksh13 million loan. Some of her high-end vehicles were placed as security.
Muigai is also an entrepreneur behind the Nero executive water brand. It caters to the high-end market, including corporate events and clubs.
She founded Nero in 2013 on her return to Kenya after completion of her studies in the US. Nero describes itself as a premier luxury beverage brand.