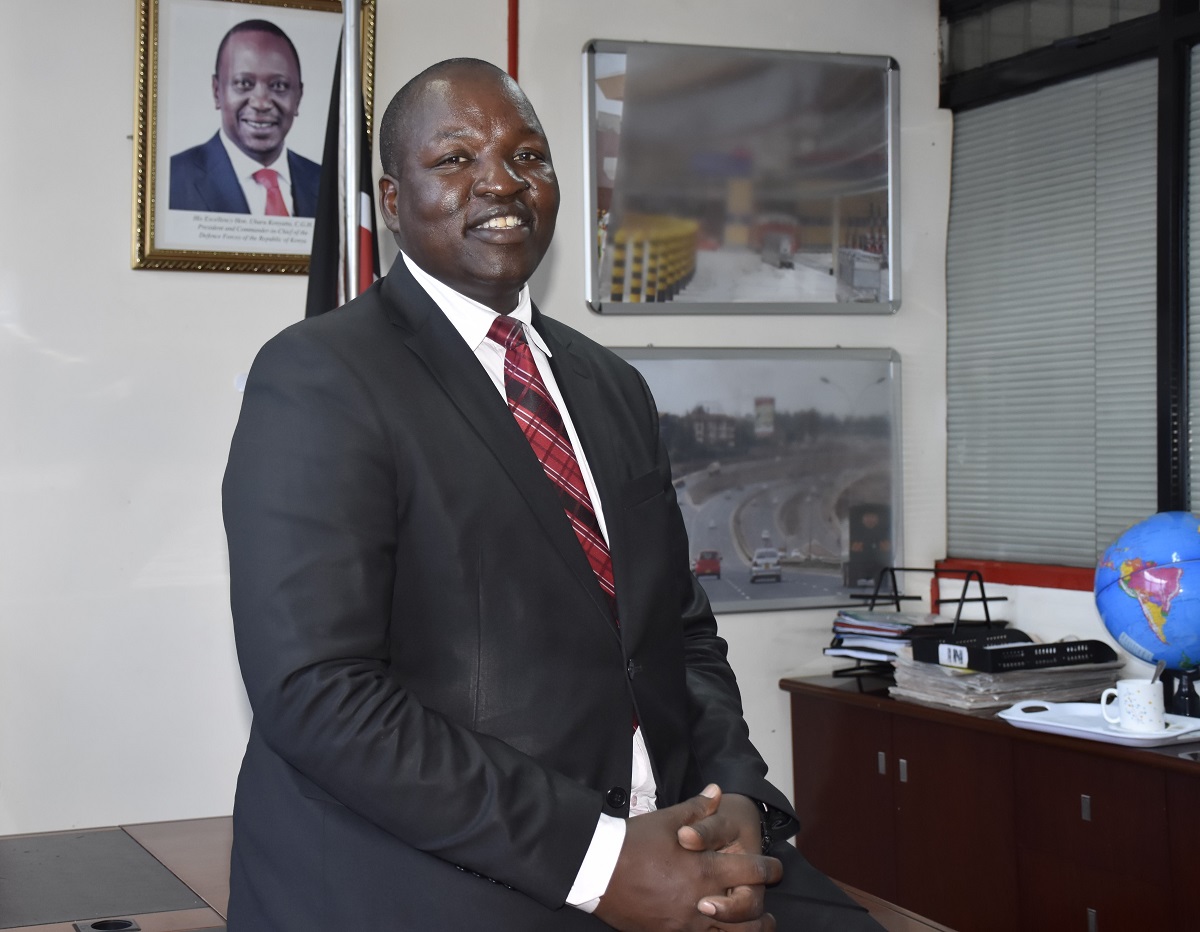 When you walk into Brand Kenya offices on NHIF building, you can literally smell the air of change.  The reception is a lot busier and, inside, everyone appears to be doing things with urgency – from typing away on computers to moving files or just talking in a meeting.
It's clear this is no longer Brand Kenya, the immediate tenant of the office, which was merged with the Export Promotion Council in August.
The result of that merger, KEPROBA, is the source of the frantic activity. KEPROBA is shorthand for Kenya Export Promotion and Branding Agency, which has taken over the roles and mandates of the Export Promotion Council and Brand Kenya.
"It's business unusual here," says Mr Peter Biwott, the CEO of KEPROBA. "We are past the transition stage and now pursuing the bigger goal of building a strategic institution to support government policy."
KEPROBA will provide national branding guidelines for stakeholders' initiatives including Kenyan missions abroad as well as facilitate and promote the development and diversification of Kenya's export trade.
Stepping into these bigger shoes, Mr Biwott, 43, knows this isn't an easy task. But he's confident the strong competencies and capacities from the two dissolved agencies will come in handy to create the envisioned the inclusive and strong institution.
KEPROBA Seeks to be a Model
A development economist, Mr Biwott is the immediate former CEO of the Export Promotion Council, where he had worked since in 2017. "Our main focus will be national branding, trade development and promotion, research and innovation," he said in an interview with Business Today. "At the end, we want to create a model centre of excellence in the public service."
He said the new team at KEPROBA has analysed over 50 institutions globally to get ideas on how to position the Kenyan outfit.
Mr Biwott calls it "learning from the best". He says he is modeling KEPROBA on the likes of Japan External Trade Organization (JETRO), Korea Trade-Investment Promotion Agency (KOTRA), and Malaysia External Trade Development Corporation (MATRADE), among others, which have shaped their countries into leading players in the global trade.
As part of its mandate, KEPROBA will give more focus to mainstreaming youth and women not just in its operations

Peter Biwott, CEO KEPROBA
He was unveiled on 23rd August as CEO and hit the ground running, tapping his experience and networks in both private and public sectors. Biwott, boasting 15 years of experience and a passion for motor racing, has worked with key public and private sector organizations in international trade and investment.
They include Ministry of Trade and Industry, Kenya Institute of Public Policy Research and Analysis (KIPPRA), Kerio Valley Development Authority (KVDA), Commission on Revenue Allocation (CRA), Kenya National Chamber of Commerce and Industry, Kenya Association of Manufacturers (KAM) and Dubai Chamber of Commerce and Industry.
He says branding and trade promotion will begin at their offices, where every staff will be given the national constitution to master the country's core values to inculcate patriotism and love for Kenya.
See Also >> The Rich Parastatal CEO Who Takes His Children to Public Schools
As part of its mandate, Biwott says KEPROBA will give more focus to mainstreaming youth and women not just in its operations, but also in export trade and national branding.  "We have women in top leadership here and directors who are youth," he said. "In fact, we have achieved the 50% gender rule."
KEPROBA is a first in Kenya government affairs. It is the first successful merger of two independent agencies. It is expected to set the pace for public service, as government moves to cut costs by reducing duplication of roles and, more importantly, deliver services efficiently.
The KEPROBA merger is part of reforms that were initiated by the government to streamline the operations of state agencies.
Big Four Agenda in the Mix
It is understandable why it's business unusual at KEPROBA. Mr Biwott has a target to grow exports by 25% and manufacturing by 31% by 2022, a very ambitious target by any standards. This is critical because the two touch on the Big Four agenda economic transformation being promoted by the government of President Uhuru Kenyatta.
Goodwill will be needed in plenty to attract investments in the manufacturing value chain as envisioned in the Big Four Agenda and the Kenya Vision 2030 development blueprint.
"For Kenya to break through with the Big Four Agenda," Mr Biwott says, "majority of our people, including youth and women, should play a part in the export business and country branding."