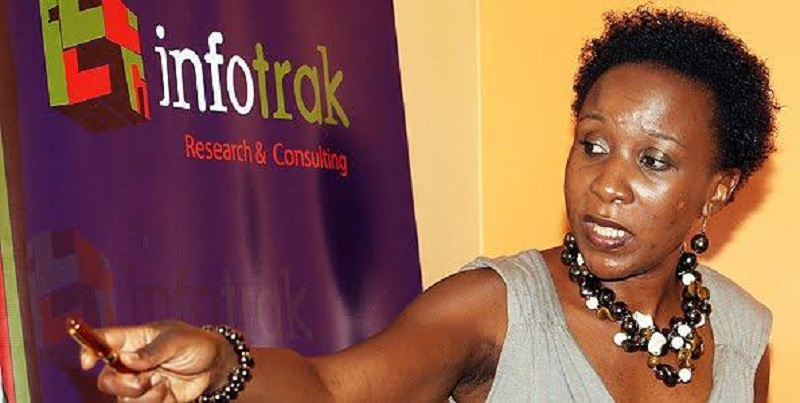 Brand Kenya Board has developed a County Branding Index for counties that seeks to determine the strength of counties to position themselves as hubs for investments, trade and tourism.
Once the County Branding Index is adopted by all the 47 counties and branding mainstreamed in the core budget for all counties, the results will include new markets, better and more developed cities and towns, improved service delivery, more trade and investment potential as well as improved living conditions for citizens.
"County Branding is a critical component of nation branding. It accelerates the level of growth of both County and National brands. A significant component in building a country brand is to focus on improving geographical hubs to make them centers of excellence in commerce and industry" acting CEO Floice Mukabana said.
County Branding Index will create an identity for counties. By developing a brand, Counties create a competitive identity to attract tourism and investments. This will in the process accelerate the level of growth of both County and National brands.
County Branding Index was developed through a survey done by renowned research and consulting firm Infotrack in partnership with Brand Kenya Board.
The survey aimed at outlining key strengths and weaknesses of county brands that included specifying key county brand attributes; Serve as a guide to the policy framework at the county level as well as provide a status report on the branding of the counties.
"The process of developing the branding index involved an assessment of each county's performance in 47 indicators and 115 sub-indicators spread across various sectors. The sectors were grouped into three pillars namely economic, political and social pillar,"  said Angela Ambitho, CEO Infotrack.
The economic pillar includes analysing sectors like energy, agriculture, transport /infrastructure, tourism and trade and investment. Social pillar encompasses sectors like healthcare, education, water and sanitation, environmental conservation, housing, sports and cultural activities.
Political pillars include security, county branding, service delivery and communication.
A Frontier/ideal county score was designed using the best scores for each indicator and sub-indicators. The best performing county in each of the respective indicators and sub-indicators was picked as the frontier score. The study revealed an overall County Branding Index is at 3.7 against a frontier/ideal county score of 9.3.
"The low branding score against the ideal frontier county score is an indicator that branding, which is a catalyst for growth of the rest of the sectors, has not been given as much weight as it should be" said Mukabana.
READ: BATTLE OF DREAM TEAMS AS NEW TV ANCHORS UNVEILED
As Governors work on positioning their counties and improving their image, it is important for them to strengthen their County brands and ensure that their image remains valid, authentic, distinct and appealing to stimulate and support economic growth.