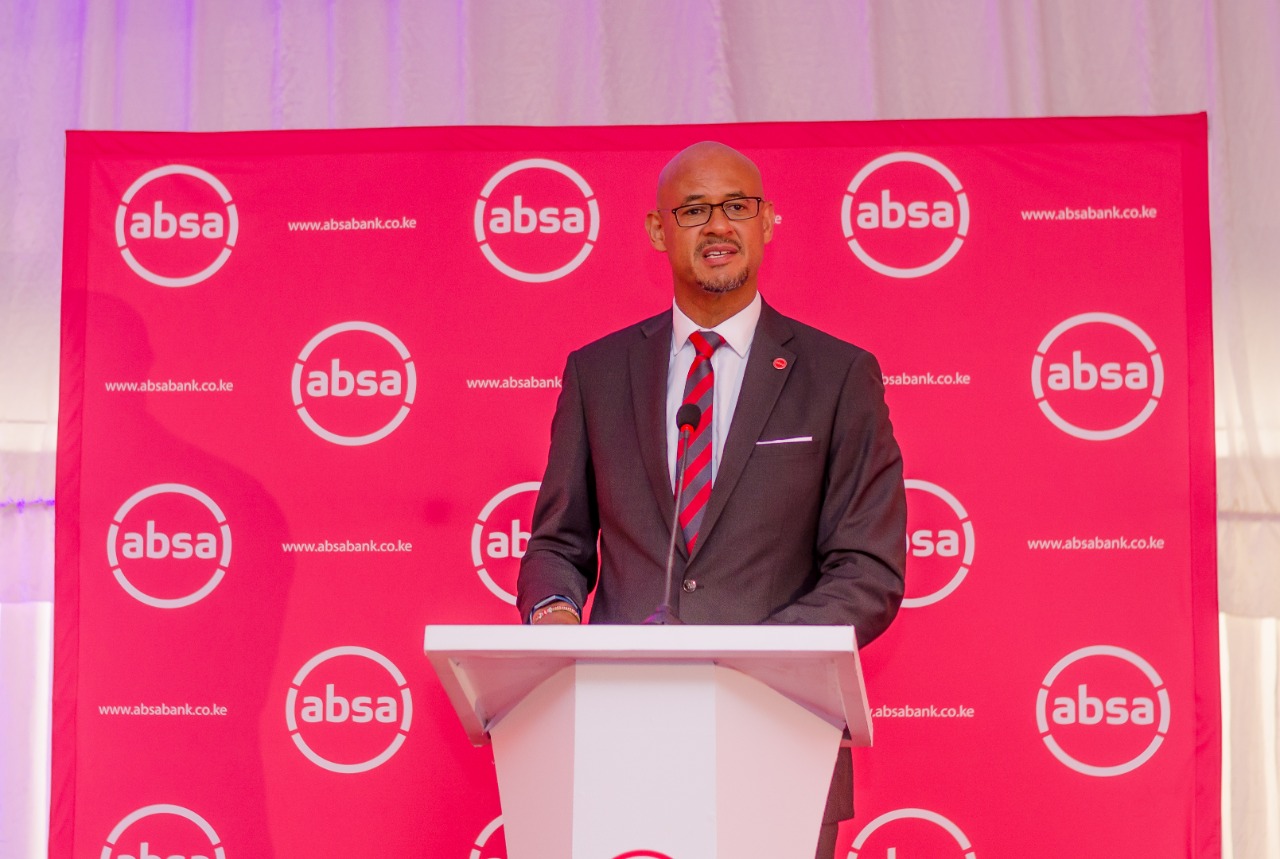 Absa Bank Kenya PLC on Tuesday announced a contribution of Ksh50 million to the COVID-19 Fund, becoming the latest lender to stack tens of millions to the warchest tailored to aid Kenya's response to the virus.
The lender says Ksh20million will be channeled directly to the Covid-19 E*******y Response Fund towards the acquisition of Personal Protective Equipment (PPEs) and other additional support health workers in the frontline of Kenya's battle against the global p******c.
Conversely,Ksh30 million will be used to cushion vulnerable Kenyans and help small businesses weather the storm.
Chief Executive Jeremy Awori says the lender will also set up a support centre that will offer a number of services to Kenyans including a psychosocial support program through which the bank will provide a mental wellness care center for COVID-19 patients, health workers, and caregivers.
The support centre will provide support to Kenyans 24 hours a day.
Awori said that the magnitude of the challenge caused by the COVID-19 p******c requires all Kenyans, businesses and individuals alike, to actively play their role in minimising the economic and social impact in Kenya.
"We all can do something, however big or small, that will get us closer to winning the fight against this p******c. Extending care to our caregivers –the medical workers- is one of the outstanding areas that require urgent support and this is the call we are responding to as an organisation," Mr Awori said.
Additionally, as part of the investment, the bank said it would be rolling out business resilience training and mentorship programmes for Small and Medium Enterprises (SMEs) to help them survive the p******c.
The programmes will be implemented in partnership with various organisations and individuals and coordinated through the Covid-19 E*******y Response Fund.
"SMEs are the heartbeat of our economy and we understand that this is a very difficult time for them. We have rolled out a number of initiatives to support them through this journey, including offering them bespoke loan repayment relief options, financial training around working capital/cash-flow management during times like this, as well as a commitment to pay all our SME supplier invoices within 14 days," Mr Awori said.
The bank also announced that it had created a dedicated a funding line for businesses involved in manufacturing health equipment or offering products and services directly related to the fight against COVID-19.
"Kenyans are a resilient people, always finding ways to overcome challenges and we have no doubt that, though the current situation seems difficult, we shall prevail. As an organization that is committed to being a force for good, we will continue to explore more opportunities to join hands with our fellow Kenyans in order to surmount the COVID-19 p******c," he said.