The workforce of Sasini Plc reduced by 1, 364 in the year ended September 2020, despite the agricultural firm returning to profitability and recording improved sales.
The insights were revealed in the Nairobi Securities Exchange (NSE)-listed firm's latest Annual Report. Sasini's workers reduced to 2,250 down from 3,884 in 2019.
Analysts pointed to the job cuts as a pro-active step to protect the company from an expected slow-down in earnings thanks to the shocks of the Covid-19 pandemic.
Sasini bounced back from a net loss of Sh337.7 million recorded the year before to register a net profit of Ksh12.6 million.
Sales rose 48.3 per cent to reach Ksh4.1 billion in the year ended September 2020, down from Ksh2.7 billion the previous year.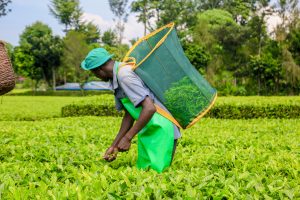 The down-sizing effort represents one of the largest such exercises by Kenyan firms in the past year. Details of the retrenchment, or data on employee contract lengths, however remained scanty.
Of the company's agricultural operations, tea was the hardest hit in terms of job cuts, where staff in tea estates reduced by 130 to put the number of employees at 1,683.
Tea was also the worst performing division, with the pre-tax loss increasing to Ksh66.5 million from Ksh35.3 million.
The coffee segment saw the workforce reduce by 176 to reach 757. Other operations saw a staff decline of 258 to reach 80.
The coffee division was responsible for the largest pre-tax profit of Sh79.3 million, a reversal of a pre-tax loss of Sh223.2 million.
Other operations reversed a pre-tax loss of Ksh133.5 million to record a pre-tax profit of Ksh21.5 million.
It's macadamia division was the worst hit by the pandemic, forcing Sasini to shut its factory down.
The Covid-19 pandemic had a devastating impact on the aviation and hospitality sectors which make up a big share of the macadamia market.
"We expect this business to pick up very slowly in the future as the anticipated effects of the pandemic continue to affect the general nuts business negatively and especially in the hospitality and travel industries," noted Sasini Chairman James McFie.
The company is banking on automation in its tea business to cut costs and drive growth in 2021.