Karen has become the third location for work space solutions company Nairobi Garage.
Located at Watermark Business Park, the new premises offers what the firm says is a 14,000 square feet of work space.
A total of 18 private offices and 150 desks are at the business hub for innovative and growing businesses to rent and occupy, the work space solutions firm says.
On the Nairobi Garage website, office spaces and meeting room packages are offered from Ksh2,000 for daily passes, to a beginning price of Ksh25,000 for monthly dedicated work spaces.
The Karen location is the third premise offered by the business hub, adding to its premises in Kilimani and Westlands.
Despite being a smaller working space than the other two, Nairobi Garage said the new location will add to the coworking concept that is gaining momentum in Kenya and across Africa.
"The Karen space completes a triangular network spanning Nairobi, with members able to move freely between the three hubs as their business schedules require," the firm said in a press statement.
#Karen it is! We just opened our third location and we cannot hide our excitement! Get the full details of our state-of-the-art space here https://t.co/6UfTVPYMaq pic.twitter.com/7mWXLeZ253

— NairobiGarage (@NairobiGarage) February 5, 2019
In total, the Nairobi Garage working space now totals 60,000 square feet, but will reach 80,000 square feet when the firm expands to another floor at the Watermark Business Park.
"We're pleased to open the doors of Nairobi Garage // Karen to the city's business community.  Our three locations now mean that members can work from any side of town, and quickly set up operations and a presence all across the city," Nairobi Garage Director Hannah Clifford said.
READ : KEBS SUSPENDS PEANUT BUTTERS
Apart from access to office space, the Karen base offers four meeting rooms, air conditioning throughout the space, sound-proofed boardrooms and call booths, round the clock on-site  security team, male and female showering facilities, as well as an on-site bistro, "Brioche".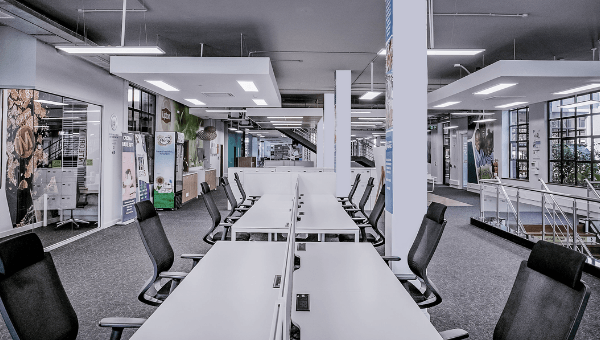 Accompanying the package is high-speed internet and 24/7 access to its members.
Launched in 2014, Nairobi Garage said it is home to over 100 companies across its current locations.
It's other two locations are situated at Pinetree Plaza in Kilimani, and at the Mirage Towers at Westlands.
SEE ALSO : FACEBOOK PARTNERS WITH AFRICAN NGOS FOR SAFER INTERNET DAY