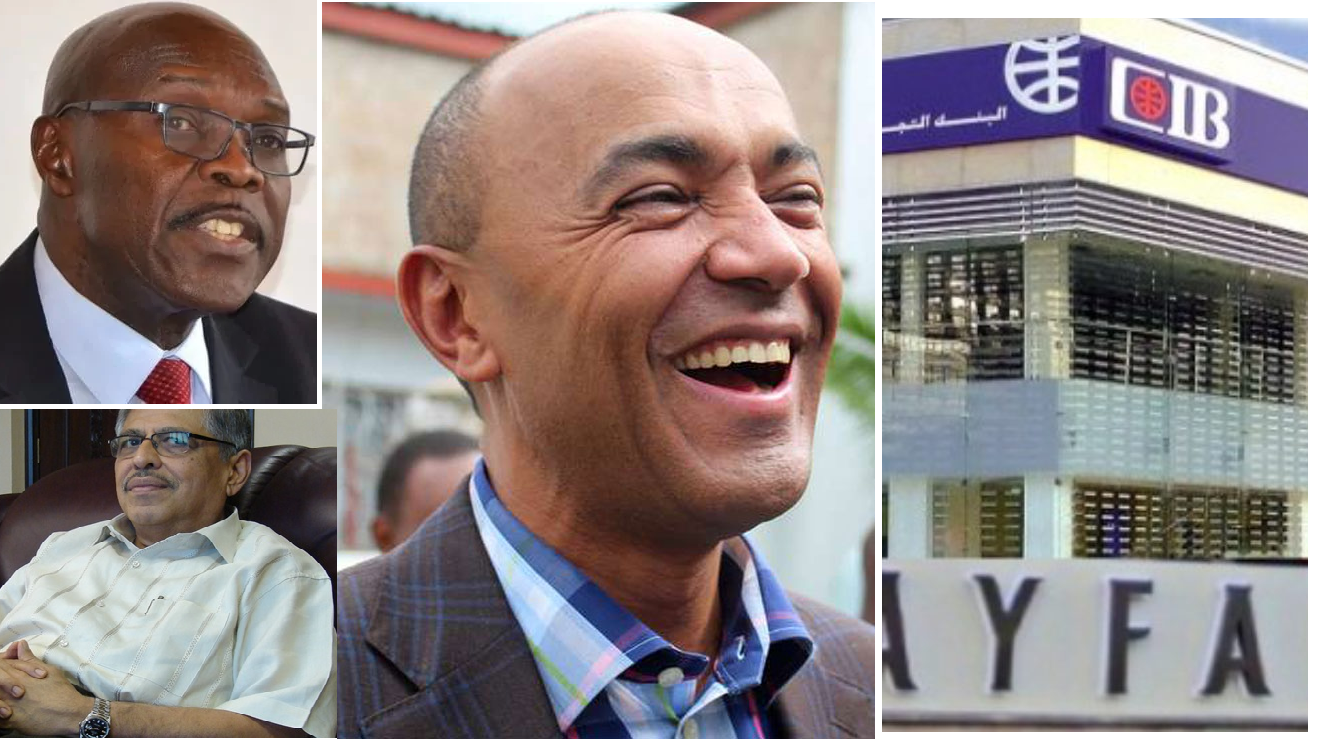 The acquisition of Mayfair Bank by Commercial International Bank Egypt is expected to strengthen the capital base and lending business for the Kenyan financial institution and hopefully pull it out of its financial hole.
The bank has been struggling to turn a profit since it launched operations three years ago. According to 2019 financial results, Mayfair Bank recorded a 37% increase in losses to Ksh365.9 million, making it one of the few lenders to post losses in Kenya's banking market of 43 banks.
Mayfair chairman speaks
The board of Mayfair Bank confirmed yesterday that the Central Bank of Kenya (CBK), on 24th April 2020, approved the buyout of a controlling 51% stake in Mayfair Bank Limited by way of a share capital injection of approximately $ 35 million (Ksh3.5 billion) by Commercial International Bank Egypt (CIB).
The new investors, who will take over the bank from 1st May 2020, are expected to restructure Mayfair Bank's operations using their international experience to move it from the red territory and enable it to battle out for business in the highly-competitive local banking industry.
MayFairbank board chairman Anjay V. Patel said all existing shareholders will continue holding some stake in the institution, an indication that the bank sold consolidated stake from all its shareholders.
The local investors in the bank have become billions of shillings richer. Those who have made a fortune from the deal include former Gatanga MP Peter Kenneth, who is among Mayfair Bank's 25 shareholders, and a principal member of the institution.
Mr Kenneth is the founder of Mayfair Group, which owns Mayfair Insurance – one of the key shareholders of Mayfair Bank with 50,000 shares. Other investors in the bank are Nairobi lawyer Ambrose Rachier – also a director of Mayfair Insurance – and the family of Mohamed Jaffer, the owner of Mombasa-based Grain Bulk Handlers.
The approval by the CBK has paved way for a rebrand of Mayfair Bank to Mayfair CIB Bank Limited.  "The Mayfair Bank – CIB partnership is expected to benefit customers and broaden trade between Kenya and Egypt," Mr Patel says.
Expanding customer base
The two countries have been working to double the volume of trade between them. In 2018, the volume of trade between Kenya and Egypt was valued at Ksh67 billion (USD 640 million).
According to the chairman, Mayfair Bank will benefit from CIB's global experience and technical know-how. "Mayfair Bank's local network and reach is expected to set the foundation for building a world-class institution that caters to the needs and evolving expectations of SMEs and large corporates in Kenya and beyond and towards harnessing intra-Africa trade," Mr Patel said.
CIB was established in 1975 as a joint venture between National Bank of Egypt and Chase Manhattan Bank. CIB is Egypt's leading private-sector bank, listed on Cairo Stock Exchange, London Stock Exchange, and traded on the New York Stock Exchange.
The transaction deepens mergers and acquisitions in Kenya's banking sector that is controlled by about eight large banks. Other banks that have been acquired in the last seven years include Fina Bank, Giro Commercial, Oriental Commercial, Fidelity, Chase Bank, Imperial Bank, National Bank of Kenya  and Transnational.
CIB Egypt
CIB has a well-established network of over 200 branches in Egypt, two representative offices in Dubai, UAE, and Addis Ababa, Ethiopia and banking network of 200+ banks worldwide. CIB was named the World's Best Bank in the Emerging Markets in 2017 and 2018 by Euromoney and Global Finance, respectively. It has been recognized as the most profitable private sector bank operating in Egypt as well as the Bank of choice for over 500 of Egypt's largest corporations.
Mayfair Bank Limited
Mayfair Bank Limited, established in 2017 by local investors, serves small and medium enterprises, large corporate clients and high net worth individuals. Mayfair Bank Limited was granted a banking licence by the CBK on 20th June 2017 and began its operations on 1st August 2017. Mayfair is Kenya's fourth-smallest lender with a market size index of 0.17% as at February, according to CBK data.