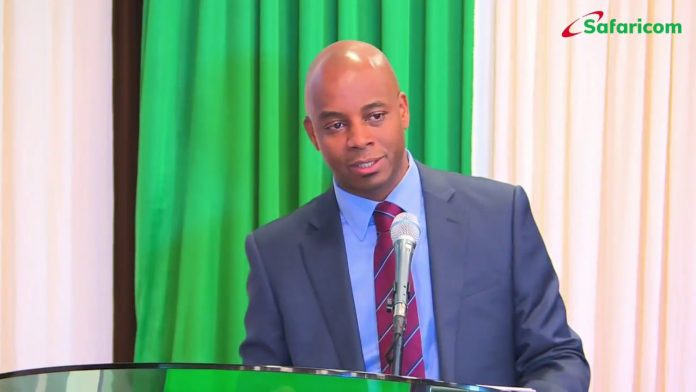 Safaricom Chief Corporate Affairs Officer Stephen Chege has been appointed Vodacom Group's new Chief External Affairs Officer.
The appointment takes effect on November 15, 2021 with Chege to be based in Johannesburg, South Africa. He will report directly to Vodacom Group CEO Shameel Joosub.
He will be responsible for Group Regulatory, External and Corporate Affairs, Public Policy, Communication Strategy, Media Relationships, Group Corporate Social Investment (CSI) and Sustainability across Vodacom Group markets including South Africa, Tanzania, DRC, Mozambique, Lesotho and Vodafone Ghana.
Chege will also continue supporting Safaricom Telecommunications Ethiopia PLC and Safaricom PLC. He has been the Chief Corporate Affairs Officer at Safaricom PLC since 2015.
In an internal memo seen by Business Today, Safaricom CEO Peter Ndegwa confirmed the appointment and wished Chege the best in his new role.
Chege joined Safaricom PLC in 2006 as an in-house counsel before rising through the ranks to become the telco's Chief Corporate Affairs Officer. In his decade-long stint at the company, he held positions including Head of Regulatory & Public Policy and Director, Corporate Affairs.
As Chief Corporate Affairs Officer, his roles included leading Safaricom's external affairs and stakeholder engagement through regulatory and public policy, legal and secretarial services, corporate communications and corporate responsibility.
"He has had a distinguished and successful career guiding Safaricom's position in legal, competition, regulatory and reputation matters, developing industry policy, positioning Safaricom as a Purpose led organisation and making a significant contribution to the success of Safaricom," Ndegwa noted.
Chege is the holder of Bachelor of Laws (LL.B) from the University of Nairobi, as well as a Master of Laws in International Trade & Investment Law from the same institution.
He is an Advocate of the High Court of Kenya and Notary Public as well as a Certified Public Secretary.