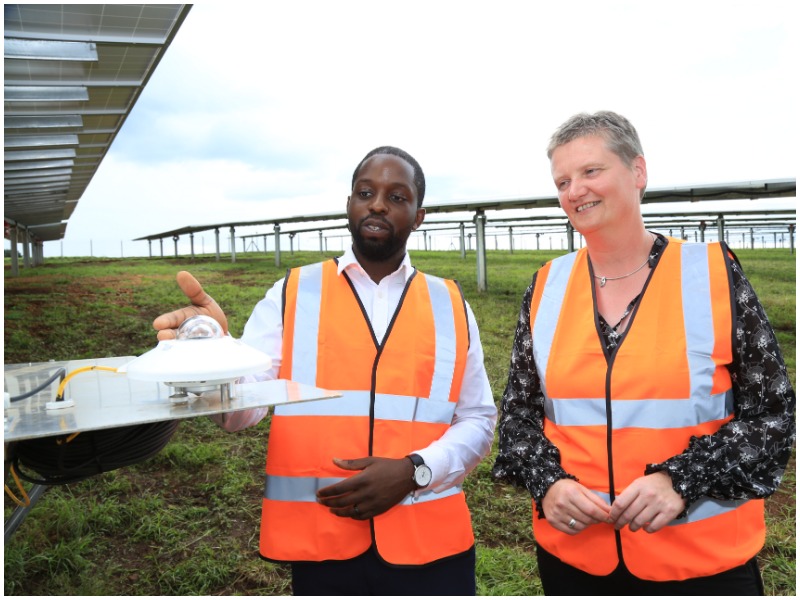 It's a first for a Unilever facility in Sub-Saharan Africa after a 619kWp solar plant was commissioned at the firm's Kericho tea factory on May 23.
Unilever Tea Kenya will thus begin paying for the solar electricity that will be provided from the on-site power plant by CrossBoundary Energy.
Solar power now adds to Unilever Tea Kenya's existing hydroelectric and biomass resources, bringing its clean energy sourcing to over 90%, the company said. The firm wants to hit 100% renewable energy sourcing by 2030.
"Installation of solar at our Kericho operations delivers on our commitment to reduce our environmental footprint," said Unilever Tea Kenya Managing Director Sylvia ten Den.
CrossBoundary Energy is a Sub-Saharan Africa investment fund for commercial and industrial solar energy.
The investment fund signed the 15 year solar power purchasing agreement with Unilever Tea Kenya in March 2018 and it is only now that the solar power project is initialising, following the completion of installation and testing.
[See Also: US agency pumps Sh615 million into Africa's CrossBoundary Energy]
Femi Fadugba, Head of Business Development for CrossBoundary Energy said the firm now operates 1.5MW of solar capacity in Kenya. Additionally, the firm has a larger portfolio of over 30MW across Ghana, Rwanda and Nigeria.
At the Kericho tea factory, the solar PV panels are installed on a rotating mounting structure that tracks the movement of the sun throughout the day. This, according to CrossBoundary, increases the plant's power output by 20%.
The Kericho tea factory solar power plant is the largest commercial single-axis tracking installation in Kenya to date.
Unilever Tea Kenya also said that over the 15 years, the solar project will avert nearly 10,000 tonnes of carbon emissions.
[Read: Liberty Group launches free financial literacy training series]