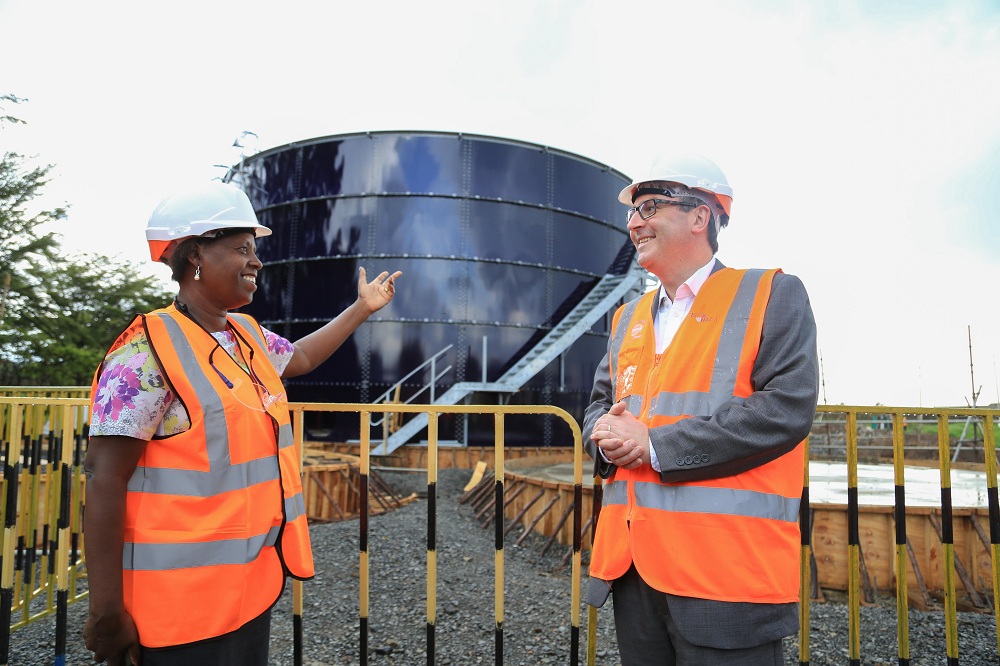 British High Commissioner Nic Hailey has lauded East African Breweries Limited's multi-billion-shilling brewery investment in the lakeside town of Kisumu, noting it epitomises rising business confidence in Kenya.
Easily the region's single largest corporate investment in decades, the ultra-modern brewery is expected to open a significant socio-economic lifeline for the Nyanza region and Kenya at large, creating over 100,000 direct and indirect jobs to support expansive value chain.
Speaking during the tour of the upcoming Ksh 15 billion facility, Hailey said the brewery's potential to provide 15,000 farmers with sorghum market will boost region's agriculture, while thousands of direct and indirect jobs on offer will spur the economy.
"I was meeting earlier today with the Governor, the County Assembly and many others in Kisumu and I think it was clear that the Number One thing that people want in this region is for investors to come in and create jobs for young people," said Mr Hailey.
"This is an investment that will create tens of thousands more jobs in the country and particularly here in this region. It's fantastic news for Kenya and British investments in Kenya," he added.
Kenya Breweries Limited (KBL) managing director Jane Karuku said the brewery is likely to open operations later this year, with production of the quality Senator Keg beer potentially helping recruit consumers from the illicit sector.
"As far as brands go, Senator has proved a huge success not only for us at EABL but also for the consumers who prefer a safe, affordable option. Its production in Kisumu also makes perfect sense because the climate here is right for sorghum production. Kisumu residents are extremely delighted with this development and we cannot wait to open," said Mrs Karuku.
The announcement and subsequent activity brewery-build activity has brought excitement for the Kisumu and Western Kenya in general community. The new facility is coming up where the old one was situated before closing in 2002 due to improvements in beer-production technology that helped create excess capacity in beer production at the Nairobi brewery. It is planned to produce 1 million hectolitres of Senator, EABL's iconic, low-end beer brand.