NCBA Bank on Thursday announced the exit of two of its boardroom stalwarts both of whom have opted to head for retirement.
In a public notice, Group Managing Director John Gachora announced Jeremy Ngunze, the Executive Director of NCBA Group PLC and Group Director- Corporate Development and Regional Business will be leaving the company on December 31, 2020 after 30 years in the financial services industry of which 12 years were with NCBA.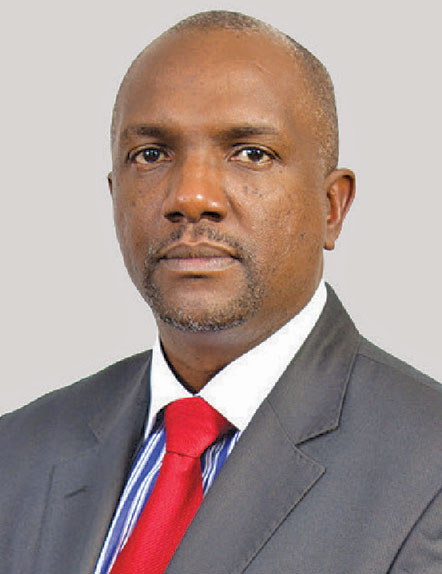 "Jeremy has positively influenced the banking industry during his distinguished career. Through various leadership roles, he has contributed significantly in driving business growth while avidly supporting our people and customers most recently through effectively steering the successful mergers of our regional subsidiaries," read the statement.
By the same token, Gachora also announced the exit of Livingstone Murage, the Group Company Secretary and Group Director- Governance will be exiting on December 31, 2020 after an eventful 35 years in which he held various leadership roles at the lender.
"Livingstone leaves behind a strong legacy of integrity and good corporate governance practices towards enhancing good shareholder value, championing sustainable growth of the companies through their transformation into a leading financial services group in the East Africa region and entrenching stakeholder interests in our corporate practices," read the statement shared by Gachora.
"The Companies Boards sincerely thank Jeremy and Livingstone for their invaluable service and support over the years which has greatly contributed to the growth and sustainability of the group and wishes them all the best in their future endeavours," Gachora added on behalf of the Companies' Boards.
NCBA
In November, NCBA Group reported a 45% reduction in profits for the nine months ended September 30, 2020, to report a Ksh2.5 billion profit after tax down from Ksh4.6 billion reported at the same period the previous year.
The reduction in profitability was attributed to a higher loan loss provision which increased by 571% to Ksh13.3 billion up from Ksh2 billion with the projections indicating that customers would require more time to service their loans after being strained by COVID-19.
"Conservative provisioning for potential loan losses reduced the operating gains to result in a profit before tax of KES 3.8 billion for the nine months compared to KES 6.8 billion last year," the lender's board said in a statement.
The Group continues to put in place measures to minimize the impact of the pandemic while implementing its strategic initiatives to safeguard shareholder value and enable the Group's success in future," the board further stated.