The trade war between the US and China has come with an unlikely silver-lining: raising the demand for toilet brushes branded with the face of US President Donald Trump.
People in China have been supporting Beijing in a trade war against Washington by cleaning their bathrooms with Donald Trump toilet brushes selling for £2 (about Ksh220) . Consumers in various Chinese cities and towns are reportedly flocking to  buy toilet cleaning tools that look like the U.S. President in solidarity with their government.
'"Trump" can be so useful,' joked one Chinese blogger   who also praised other products inspired by the billionaire politician, including stress balls, wine bottle openers and underpants.
[ READ: Insider the Wazito FC's new Ksh12 million monster bus ]
The 'Trump' toilet brushes are popular on Taobao, the Chinese equivalent to eBay. They come complete with a cartoon figurine with an uncanny resemblance to Trump that has plenty of bright orange hair, used to scrub dirt off the toilet.
One seller on Taobao is even chucking in a free roll of toilet paper with Trump's face for those who buy the 'Trump' loo cleaners.
The US President had complained about China's trading practices before he took office in 2016 and recently announced sweeping increases on tariffs against Chinese goods.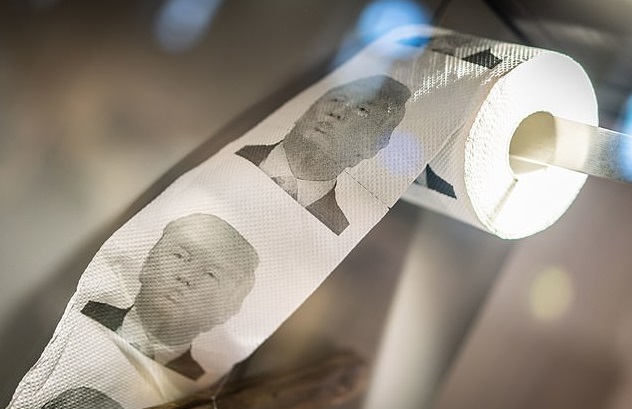 The US raised tariffs on $200 billion of Chinese products to 25% from 10%. China retaliated, but officials say the countries are still talking.
Tariffs imposed on Chinese goods, in theory, make US-made products cheaper than imported ones, and encourage consumers to buy American.
[ SEE: A new app that's helping young people get well paying jobs ]
Amid the growing tensions, Chinese people have retaliated by buying up hundreds of Trump toilet brushes. This is not the first time the scrubbers have hit the headlines, as they were first seen being sold by a New Zealand Etsy shop in November last year.
The 15-inch handmade brush comes with a holder. "Make Your Toilet Great Again!" the description reads.
"No president has had a Toilet Brush like my Toilet Brush! (Additional reporting from the SUN)
[ NEXT: Safaricom stands by Huawei despite ban by US ]