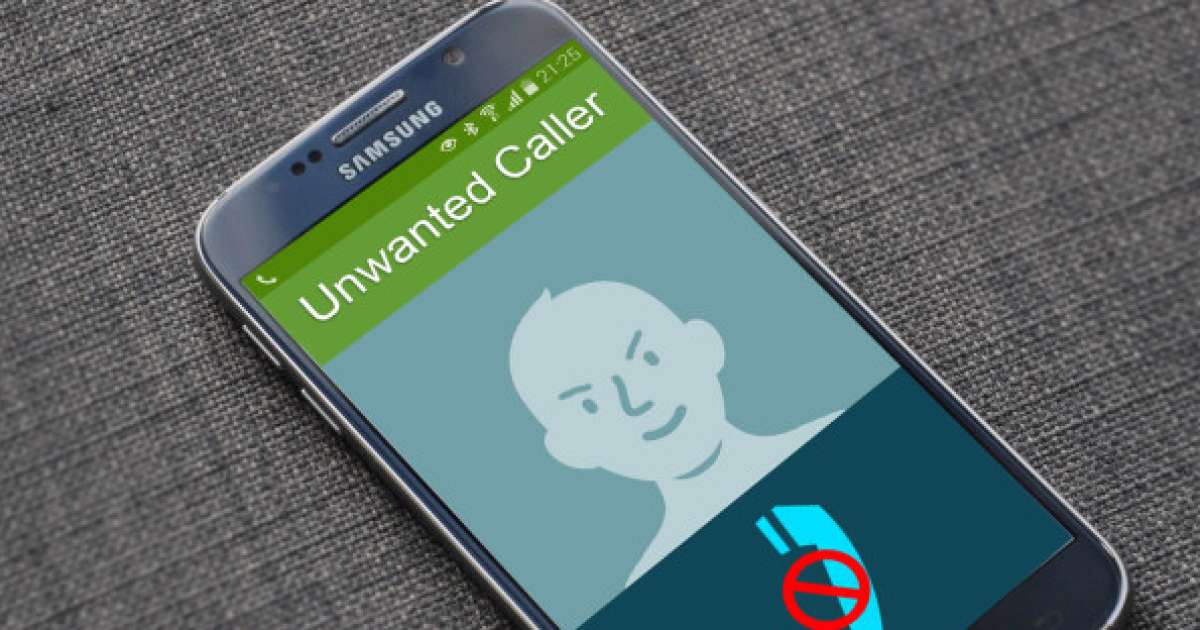 Truecaller released Thursday, on International Women's Day, findings from its Truecaller Insights report on the relationship between receiving unwanted calls and reporting them depending on gender.
Around the world, women Truecaller users are reporting their harassers by reporting 19% more unwanted calls than men. This could be for various reasons, but the same trend is happening in many regions around the globe.
The report indicates that when a woman receives an unwanted call or SMS, she is more likely to try and "punish" or help other people avoid the harasser by reporting the number to Truecaller.
Truecaller also found that in some countries men were receiving more spam calls than women, but women were taking more action to report more unwanted calls than men. For example, men in Kenya receive 15% more unwanted calls than women monthly, but women are reporting 11% more unwanted calls than men.
In the case of some regions, like the South Africa, women are receiving 6% more spam calls than men and reporting 4% more spam calls as well. And in Libya, women are receiving 69% more spam calls than men and reporting 61% more spam calls as well.
In India, 1 out of 3 (36%) women is receiving sexual and inappropriate calls or SMS'. Of those, 78% of women claimed to receive harassment calls with inappropriate and sexual content at least once a week, and 82% claimed to receive unsolicited videos and pictures with inappropriate and sexual content at least once a week.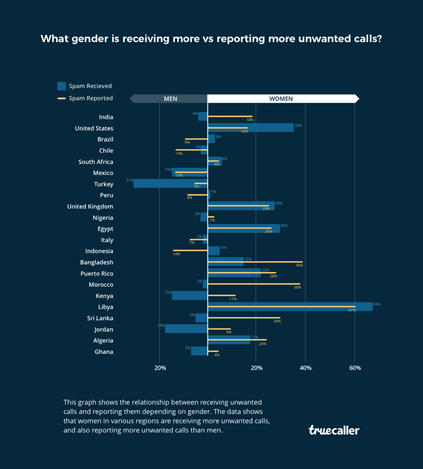 On average, 50% of these calls and texts were anonymous, 11% were made by stalkers, and 3% were from a person known to them.
While most women viewed cold calls from telemarketers, salespeople, and fraudsters as a 'nuisance', 81% of women surveyed that blank calls were 'harassment'. Blank calls in the survey were defined as anonymous phone calls made with the intention to threaten, harass or offend a caller, without a sales- or phishing-related objective. In fact, blank calls were the one type of spam call overwhelmingly felt to be harassment as opposed to a nuisance.
What happens when numbers are reported in Truecaller?
When a number in Truecaller is reported a certain amount of times by various users, it can be auto-blocked for all Truecaller users, and will show the amount of times the number has been reported. This can help women users refrain from picking up a call from an unknown number, and it can also help all users stay clear of potential scams, frauds and various bullying or harassment.