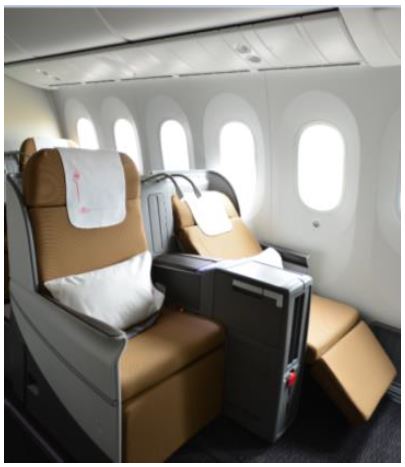 National carrier, Kenya Airways has introduced preferred seat selection in Economy Class for a small fee to improve the guests' travel experience.
As part of the new product, guests will now be able to reserve a seat with additional legroom at an extra cost.
"We want to provide a choice of seat selection to our guests to enhance their travel experience for those who prefer extra comfort or being seated in the front part of the Economy Class cabin for easy access to the exit points," said Sebastian Mikosz, Kenya Airways Group Managing Director and CEO in a statement to newsrooms.
This feature will be available in all flights that the airline operates.
This comes after the airline announced a 50% discount on flights to select destinations during the festive period, an offer which expired on November 28.
KQ announced the new rates presumably to ride on the Black Friday wave which Kenyans have pounced on to secure cut price deals for different sets of commodities.
READ: WHY KENYA AIRWAYS MIGHT LOSE MARKET SHARE TO REGIONAL COMPETITORS
On November 20, Kenya Airports Authority (KAA) Managing Director Jonny Andersen also confirmed that the passenger area at the Jomo Kenyatta International Airport (JKIA) Terminal ID is being expanded to cater for the projected increased number of travellers during festive period.
Mr. Andersen also said that the authority has completed the designs for the r************n of JKIA's terminal T1B, C and D.
SEE ALSO: PASSENGER AREA AT JKIA TERMINAL BEING EXPANDED AHEAD OF FESTIVE SEASON