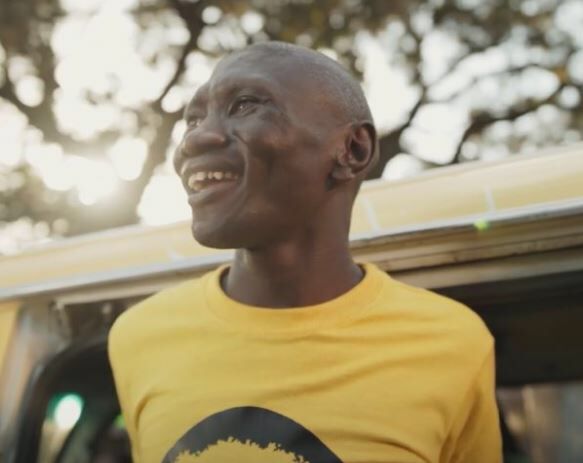 Stivo Simple Boy has disclosed the highest amount of money he has received for a performance or a gig.  Speaking during an interview, Stivo Simple Boy revealed that he was paid half a million (Ksh500,000) by Odibets, one of the leading b*****g firms in Kenya.
The musician added that he used the money he was paid to build a house for his parents.  "I was paid 500k by Odibets. I used that money to build a house for my parents," he stated.
Nine months ago, Odibets featured the "Mihadarati" singer in an advert to popularise its Cashout feature.
The advert sent social media into a frenzy with netizens praising Stivo Simple Boy for bouncing back despite the trolls he received when he joined the entertainment industry.
The video starts with Stivo Simple Boy inside a Matatu with the conductor collecting fare from other passengers.
While the conductor is engaged in a conversation with other passengers, Stivo Simple Boy is seen gazing at his phone as he follows a football match with 'Cashout' feature displayed.
He suddenly says, 'kateam kanamalizwa, shukisha' before he alights from the matatu.