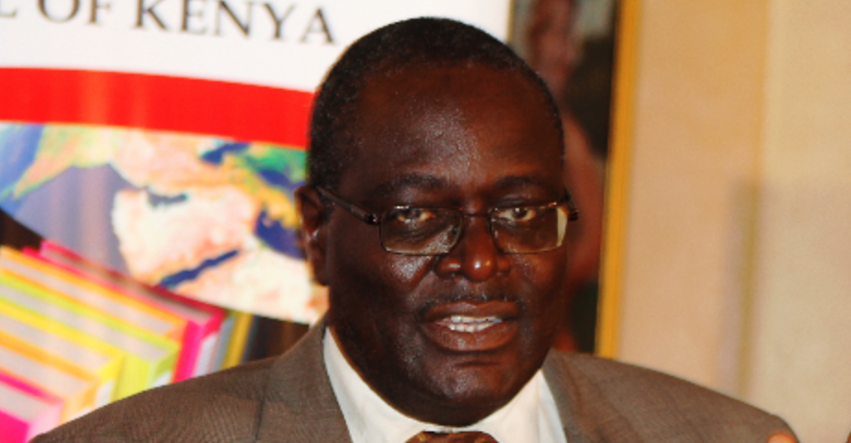 Tension is brewing at Standard Group, Kenya's second biggest media house, just a day after the board accepted the resignation of the company's CEO, Mr Sam Shollei.
It is understood that Mr Shollei had put in motion plans for another round of lay-off, which would affect middle level editors and reporters. As the employees come to terms with his sudden exit, a shocking revelation that could put the Editorial Director Joseph Odindo's job in the spotlight again has emerged.
According to a highly place source at Standard Group's human resources office, the board approved a two-year contract for Mr Odindo, who joined the company in November 2015. Ideally, Mr Odindo's contract should be expiring in October this year, but sources say Mr Shollei gave him an extra year behind the board's back by giving the senior editor three years, until 2018.
"By the way, the board will be shocked to learn that Joe has three year contract. They know his contract is ending in about two months' time. Shollei played a trick on them," our source said.
All along, the board has been misled to believe the contract is two years as per its minutes of 2015.
When Mr Odindo took over, he made new hires and brought in senior editors who had been laid off by Nation at high salaries, including Revise Editor Sammy Wambua. Negotiations with former Daily Nation news editor Eric Shimoli to join Standard collapsed at the last minute. Odindo also brought on board Dennis Galava, who had been pushed out of Nation over a controversial editorial, but he left six months later in unclear circumstances.
The higher salaries (which range between Sh200,000 and 300,000) pushed up Standard's payroll expense, negating the retrenchment that had been executed in 2015 to cut down on costs. Mr Odindo himself is said to have joined Standard with a hefty pay package close to Ksh2 million, joining the highest paid league of editors.
The former Nation Media Group veteran has been the talk at Standard Group lately, since signs of retrenchment begun to show.
Native Standard employees feel squeezed out by the new comers for big jobs and there are fears more loyal journalists could be sacrificed in the layoff.