On 16th August 2021, social media influencer and controversial blogger Ronoh Cornelius shared a Standard newspaper cover with the photo of Deputy President William Ruto eating what looks like a banana.
The main headline reads, 'Ruto Eats Sadaka (church offering)' and features a prominent image of the Deputy President.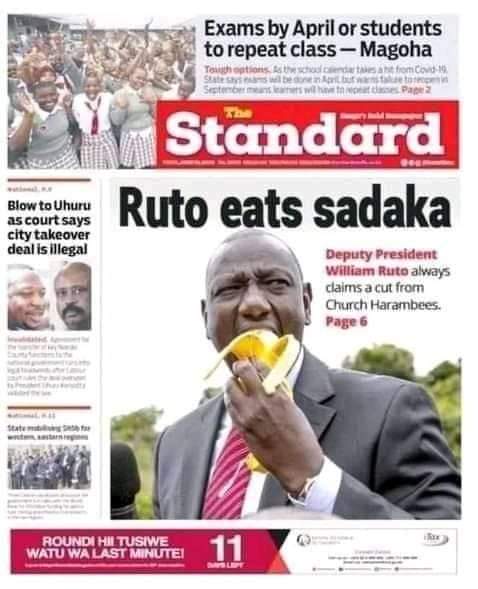 The post is re-tweeted by some of Ronoh's followers. Business Today did a fact-check on the unusual headline for a professional calibre newspaper such as The Standard and found that this front page was a fabrication.
A Google reverse image search reveals that the purported front page contains stories similar to those on the cover of The Standard's June 19, 2020 edition, but with a different headline. The June 19, 2020 edition of The Standard, seen below, was altered by inserting the fake headline and image of the DP.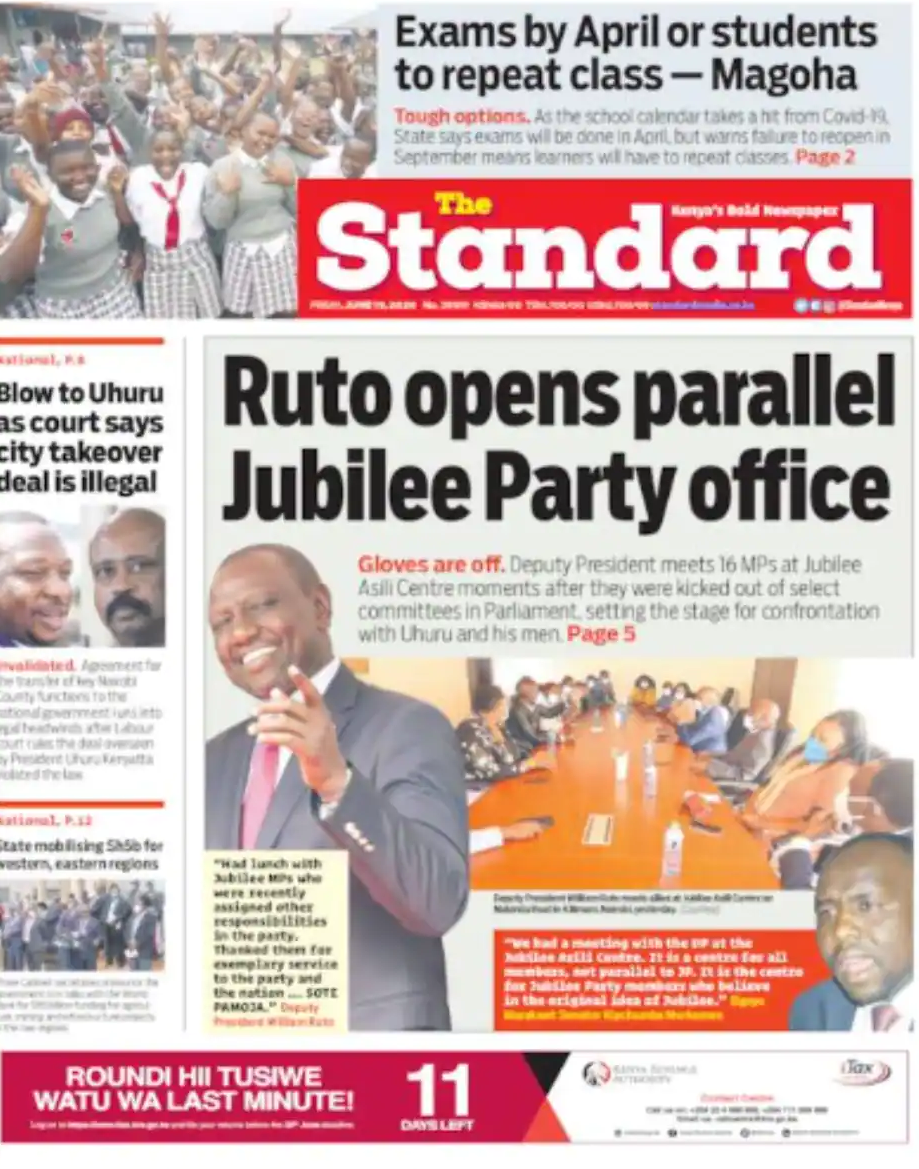 The genuine front page of The Standard on that day was not about Ruto and the alleged embezzlement of offerings. On 16th August, Standard had a front page with the headline 'Eyes on hardliners'.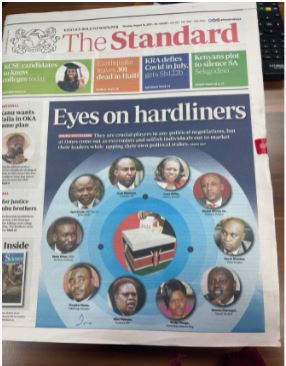 A review of Ronoh's timeline shows consistent opposition to the Deputy President, including sensationalizing/dramatizing some of Ruto's posts and amplifying negative situations about the DP. Ronoh openly supports Baringo Senator Gideon Moi, who has shown interest in the presidency belonging to the opposing side of DP Ruto.
[This story was produced by Business Today in partnership with Code for Africa's iLAB data journalism programme, with support from Deutsche Welle Akademie ]