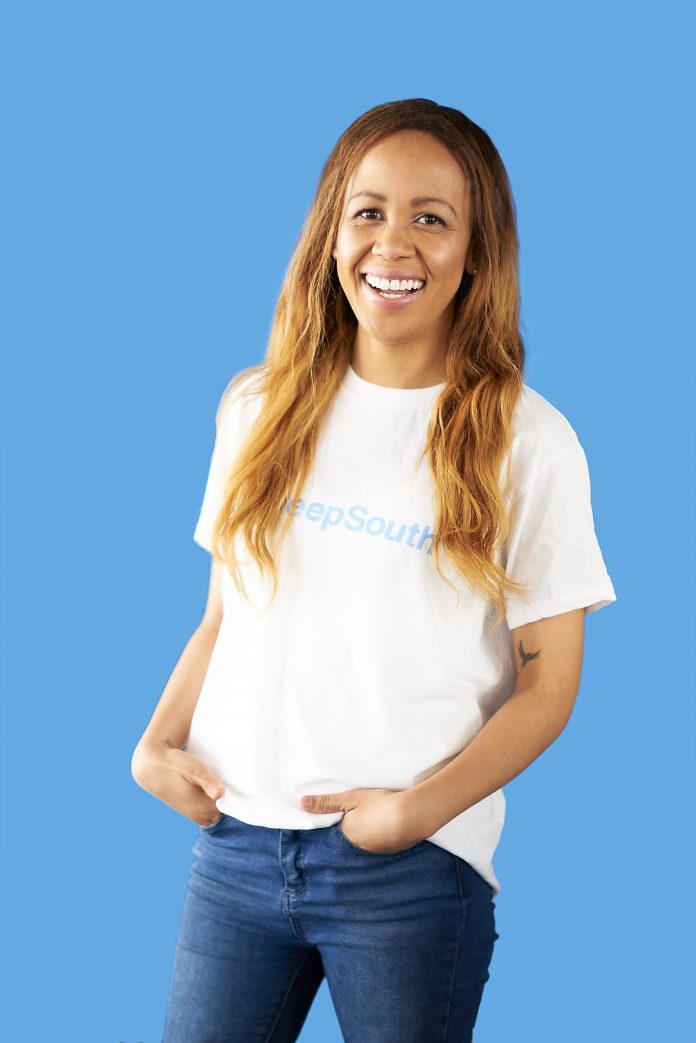 Women's History Month has brought to light remarkable ladies who have carved their space in impenetrable, male-dominated industries. They have done so with grace, valour and utmost admiration.
Aisha Pandor is an example of these phenomenal women. She is the CEO and co-founder of SweepSouth, a South-Africa based online cleaning service that recently launched in Kenya. The platform that was birthed by Pandor and her tech engineer husband, Alen Ribic, links domestic workers to homeowners for cleaning services.
In an exclusive interview with Busines Today, on Tuesday, March 16, the mother of three, PHD holder and SHE-E-O, Aisha Pandor shared her journey to entrepreneurial success in the tech world. Aisha's venture into the tech business followed years in academia, having acquired her PhD in human genetics at the University of Cape town.
Seven years ago, Aisha and her husband launched SweepSouth in Johannesburg, South Africa, shortly after selling their house and car and resigning from her job as a managing consultant at the billion-dollar Irish company, Accenture.
The business concept was bred from an insatiable need to break out from conventional employment and build a tech empire. "We knew we wanted to work on a tech business. We liked market places because they are mutually beneficial to the seller of a service or product and the consumer," she said.
Disoriented and stranded when their 'nanny' left indefinitely for the holiday on short notice, the couple realised a market gap for readily available and trustworthy domestic workers.
The informal sector of domestic workers forming a high proportion of the workforce in most African countries, high levels of unemployment, poor treatment and underpaid domestic workers largely influenced their decision to venture into the industry.
Determined to link homeowners to cleaners and eradicate the plight they faced came the inception of SweepSouth. The online platform, which began with the home-cleaning service, is now operating in 4 major cities in South Africa, Nairobi and a future expansion to West African countries still in the works.
SweepSouth Connect and SweepSouth shop are currently operating solely in South Africa with an impending launch in Kenya.
In October 2019, SweepSouth announced that it had raised more than R50 million in investment. This included R30 million from Naspers Foundry and USD1 million from the Michael & Susan Dell Foundation.
Speaking on their journey and the importance of tackling the infancy stages of business manually, Aisha disclosed that she began with onboarding cleaners through her 'nanny' from whom she formed a network and contact list of SweepStars. Trips to the mall in search of domestic workers and handing out fliers was part of the manual process.
"All of the work was done from our home for the first 2 years. We onboarded cleaners from our couch in the TV room, and the dining room was our office. It was very manual in the beginning," she noted.
The process of allocating a cleaner to a homeowner is thorough. It begins with an online application—qualifications such as prior work experience, contactable references, personal details, c******l record checks, and personal characteristics are part of the qualification process. Once qualified, the Sweepstar is offered a booking with the option to accept or decline the job.
Touching base on their recent expansion into  Kenya, Aisha credited their choice to begin with the East African country to its growing start-up e-commerce ecosystem and the pre-existing culture of domestic help that required modernisation.
"When we look for markets, we look at whether we will make a positive difference in this industry and for Nairobi, it definitely seemed like it was going to be the case," the  SweepSouth CEO said.
"We have spent time understanding Kenya and the cultural dynamics that are different from South Africa. We have positioned ourselves as an exciting new service with strategic partnerships and campaigns that resonate with Kenyans. We want to wow our customers in Nairobi."
The 'mama fua' culture, an existing domestic work market in Kenya, currently poses as SweepSouth's largest competitor. Aisha shared their plan to penetrate the market and earn Kenyans' trust enough to allow strangers into their homes.
"We cater to customers by ensuring thorough vetting and insurance for breakage and loss but most importantly, we cater to the experience for the cleaners by assuring their payment,"
"The women who stand on the road waiting for work are disadvantaged. Hopefully waiting for someone to give them a job is detrimental for a mama fua who has dependents at home. Sweep South is the best and sure way to connect these women to jobs," she explained.
Aisha also expressed their hope to build a local operation in Kenya by providing more managerial positions for Kenyans. She asserted the importance of establishing partners and team members who represent the country and understand the cultural background when going into a market.
In the wake of Covid-19, the SweepSouth team put together a 12 million Rand fund (Ksh 88 million)to support domestic workers in Kenya and South Africa who were unable to work due to the p******c. SweepSouth has also put in place measures to protect the workers and homeowners against Covid-19.
Aisha shared her experience working in the male-dominated tech world, stating, "I feel very privileged to be a woman in the tech space where black women in CEO and founder positions are underrepresented. It gives me an understanding of the space that I am operating it in,"
"Sweep South's work is about empowerment, helping women who are caregivers and breadwinners find employment. I am also passionate about the tech ecosystem in Africa and ensuring that there is better equality."
Aisha fervently conveyed men's role in ensuring equality in the workplace. She urged them to deliberately make space for women in their teams and invest more in women-owned businesses.
"It is also the responsibility of men to ensure women and particularly women of colour, are adequately represented," she asserted.
She also highlighted their involvement in a venture capital fund that specifically funds black and female founders involved in solving social problems.
Aisha further emphasised the importance of using one's work as a tool for good, citing the launch of a foundation set to support a sweepstar's incapacitated daughter to get her an electric wheelchair.
"SweepSouth has been a huge personal goal growth experience. I can't imagine doing anything else with my life", Aisha replied when asked about the effect the business has had on her personal life.
"However, it was challenging to start a business in the tech space. Innovations are high risk and high growth businesses that push you to grow at an equally rapid speed to keep up. You will be required to be a founder who is twice or triple as good to match the business' growth, " she added.
Regarding working with her husband Alen, Sweepsouth's CTO and co-founder, she praised his brilliant tech expertise.
"I have an incredible amount of respect for Alen as a co-founder, partner and tech builder. It is really cool to be married to someone and also get the chance to see how good they are at their job as well,"
Aisha spoke of their professional compatibility outside their marriage, their shared visions for the company and highlighted their ability to have established a healthy work-life balance.
"It was definitely an adjustment for both of us trying to figure out the whole work dynamic as a couple, how to navigate different aspects of our personalities that come about in the working space, figuring out our working styles and how to match them to each other," she noted.
Concluding the interview with a p***e on whether she'd return to the human genetics field, the Doctoral holder turned CEO revealed her commitment to SweepSouth in the coming years taking account of the company's future big plans.
"We've just scratched the surface in terms of expansion on the continent and availing more services through SweepSouth Connect. There is definitely still a lot more to be done," she stated.